Spring is upon us, and with warmer temps comes blue skies, blooming buds — and so much water everywhere! Not unlike myself, most mutts would just rather take a rain check when it comes to getting their hair wet. Whether it's a muddy belly or soggy paws that are keeping your little one from enjoying a walk around the block, we found lots of practical remedies that will all look adorable (and kind of hilarious) on your pal.
Protect your pooches from the rainy season with waterproof wear, featured below!
Related: 13 Pups Who Are So Excited Spring Is Finally Here
1. The slickster
This yellow rain poncho from BaxterBoo is made of 100 percent vinyl for water resistance and easy cleaning. Featuring a drawstring hood, leash opening and an adjustable belly strap, it also comes affixed with a reflective strip, rendering this outfit also useful as a "crossing guard" costume come Halloween. Cost: under $30.
2. The Pocket Jacket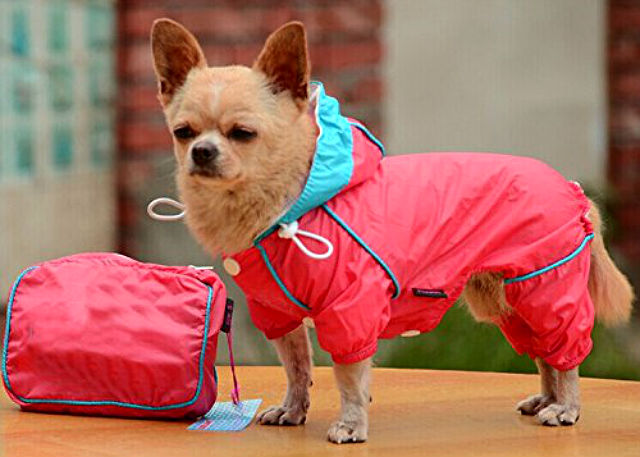 If a mere rain jacket won't cut, check out this full body coat from iPet. Made of professional outdoor clothing material, the jacket has two layers: an outside waterproof layer and an inside mesh fabric. There is an adjustable belly strap for comfort and fit and the colored stitch design. The coat is offered in an impressive six sizes and three color choices, though I'm pretty sure everyone chooses the red one, because who doesn't want their dog to look like that mean coach lady from Glee? Cost: $14.99
3. The Outsider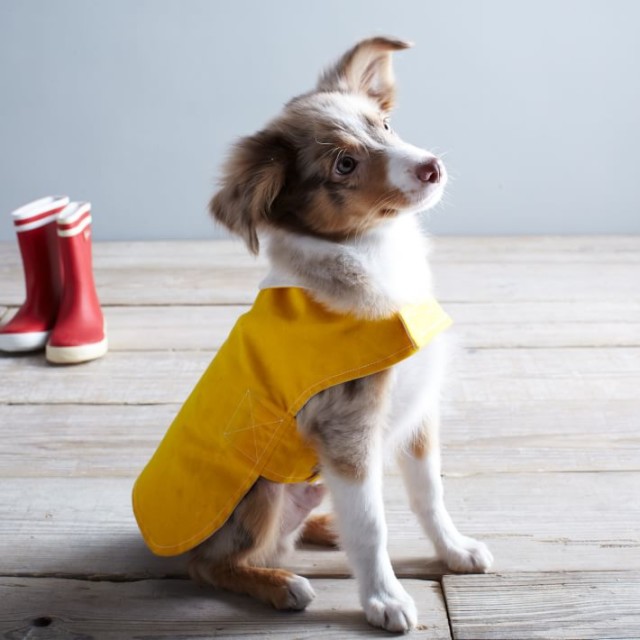 This jacket is handcrafted in New York by designer Billy Wolf. Unlike the other jackets featured, this one has a waxed canvas outer shell and a durable canvas lining. On sale for $34 at West Elm.
4. The cheapster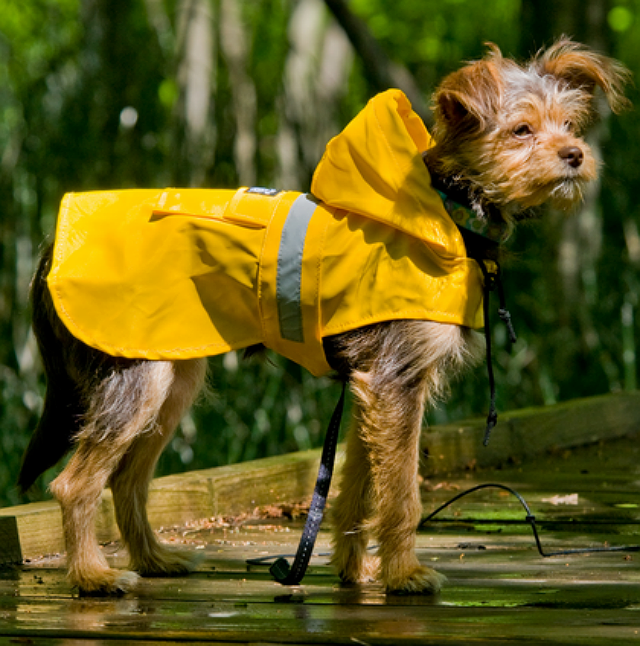 For an affordable option, consider the Seattle Slicker Dog Raincoat, ranging from $9-15 depending on size. Equipped with a hood, back pocket, and reflective stripe, this slicker also boasts rave reviews, praising it's durability and high quality nylon material.
Related: How to Help Your Dog Survive Allergy Season (Infographic)
5. The Snow Bird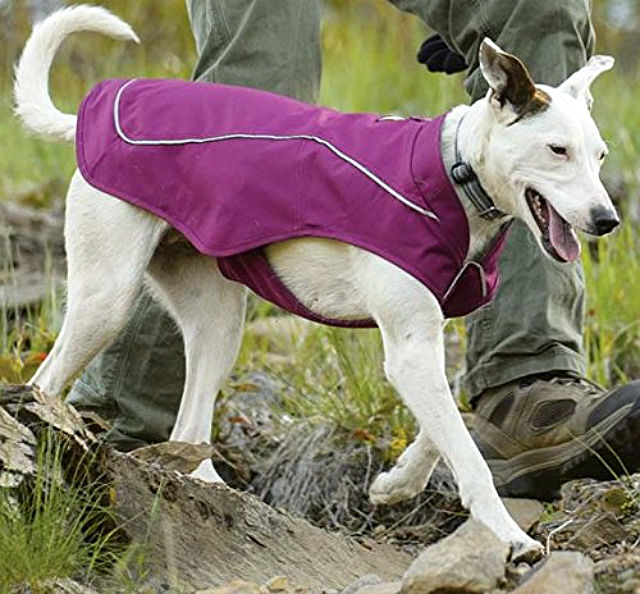 Perfect for balmy, spring time weather, this athletic Sun Shower rain jacket from Ruffwear is non-insulated for use in warmer climates. The full coverage design allows for a full range of motion, and is machine washable for easy clean-up.
6. The Rugged Type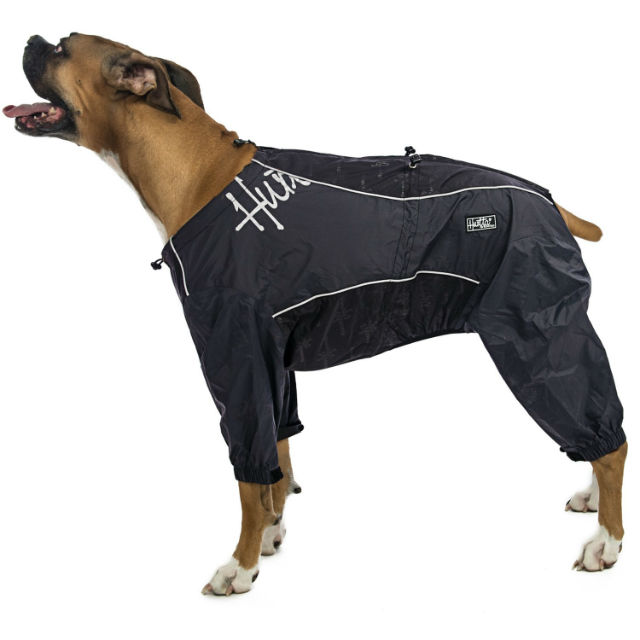 Made with Houndtex nylon, this coat will cover your dog's ENTIRE body, offering chest, back and leg coverage! No hood included with this one, but something tells me the type of dog who buys a suit like this is already equipped with whatever supplies one needs for base-jumping into the Grand Canyon. Costs around $52
7. The Primper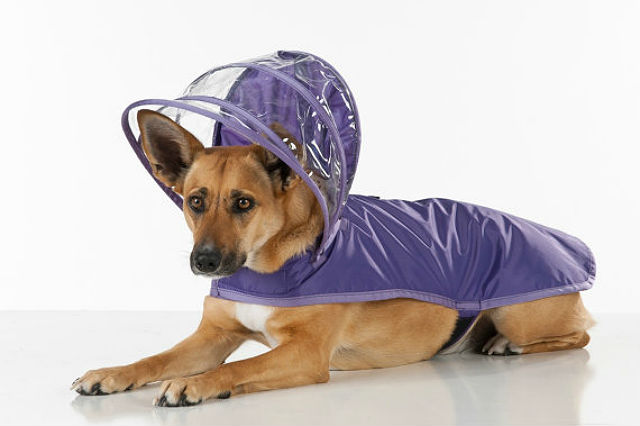 Perfect for the good girl who just left the salon with a sweet blowout, this Dog Raincoat from PushPushi, works like a convertible top to protect that precious pompadour. Made of water resistent nylon and lined with soft fleece, this coat will surely do the trick in getting those stubborn diva dogs (me) outside on a rainy day. This coat will cost you $40.
8. The Fashionista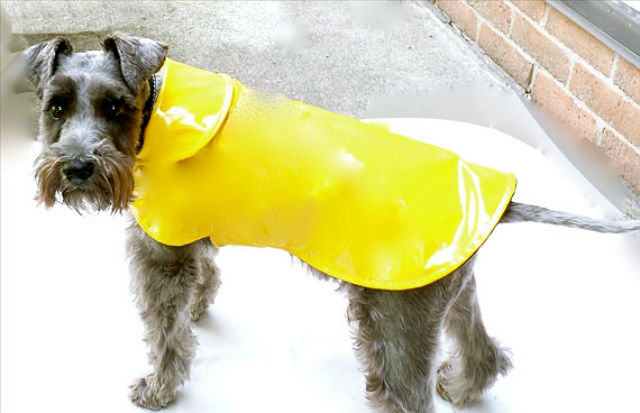 For that super stylish city slicker, this Etsy find comes in the shiniest yellow vinyl I've ever seen in my life. If your dog happens to be really into 1970s-era Mary Tyler Moore (who isn't?), then this is the suit for her! Velcro straps allow for adjustable neck and belly fitting, and like all good vinyl clothing, you can just wipe it with a spu-unge! (you can sing those words along to the tune of the theme song to The Mary Tyler Moore Show. You're welcome!). Price is $30. 
9. Don't forget the booties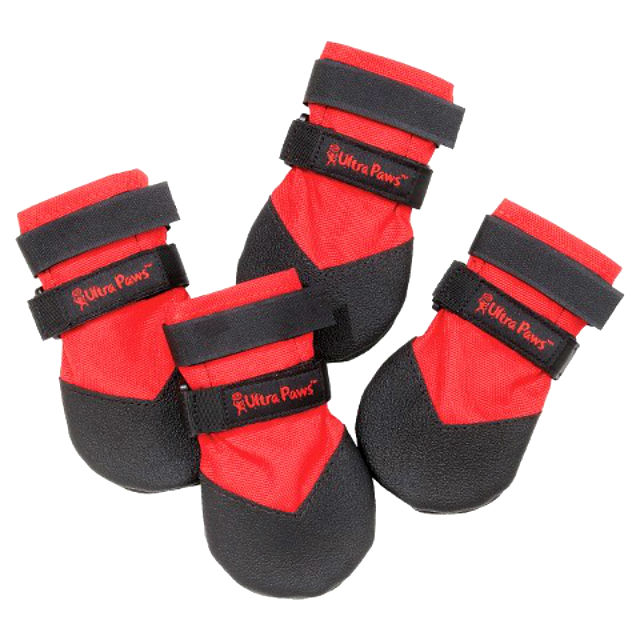 Wet feet got your dog chewing on his paws? Keep them dry with Ultra Paws Durable Non-Slip Dog Boots. Breathable yet waterproof, the grippy soles keep your pups feet planted firmly on the ground, while the double Velcro strap keeps the boots firmly on those paws! Cost around $37 for four boots.
Related: A Puppy Was Miraculously Saved From a Storm Drain — And It Was All Captured on Twitter