As 29-year-old Cassidy Williams was preparing for her big day, she got devastating news that her family's beloved golden retriever, Dood, had been diagnosed with terminal cancer.
"We scrambled to figure out what to do," she told CNN.
Wanting his last days to be filled with happy memories and good times, the Utah-based family decided to have Dood be part of the wedding celebration, which was taking place in Manzanita, a coastal town in Oregon, in early August. Not only would this allow the family dog to be part of Williams' special day but also allow him to play in the ocean – something he had never done.
Related: New Yorker Takes Dying Dog On Bucket List, Visits 35 Cities
So, the dad ditched his plane ticket and made the long 13-hour drive from Utah to Oregon, with Dood in tow. Once the dog was able to put his paws in the ocean, it was all over.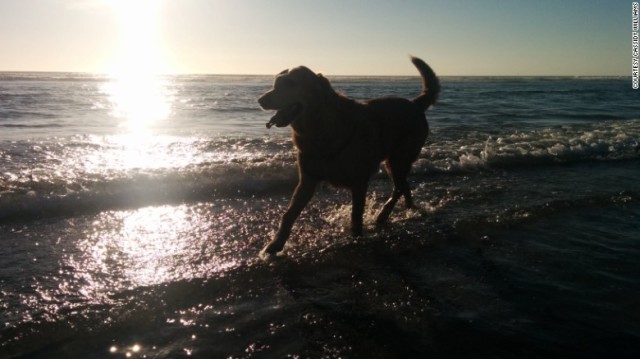 "He was so happy, he had so much energy," Williams told the outlet. "He did a fantastic job as the ring bearer."
Dood is still doing relatively well, but the family is unsure of how much time they will have with their dog. Williams is set to make the drive back to Utah this weekend to say goodbye to her four-legged friend.
While this has been extremely hard on the family, the experience was priceless.
Related: A New York Woman Creates an Inspiring Bucket List for Her Dying Mastiff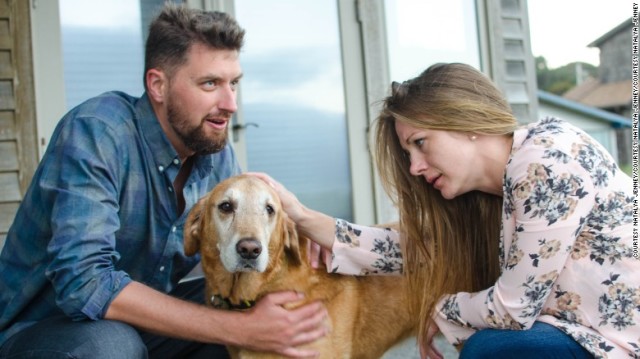 H/T CNN
Image credit: Natalya Jenney