"One of the worst mattings I have seen in my life," Hope for Paws co-founder Eldad Hagar says of a homeless dog named Benji.
Hager, along with volunteer Lisa Chiarelli, recently received a call about a stray dog who presumably had lived on the streets his entire life.
The dog, understandably terrified of humans, would let no one get near him. So much soon, he darted away from them, running towards traffic. Fortunately, the duo was able to corner the dog in a gated driveway. The dog was petrified and seeing him struggle, fearfully resisting the people who just want to help him is heartbreaking.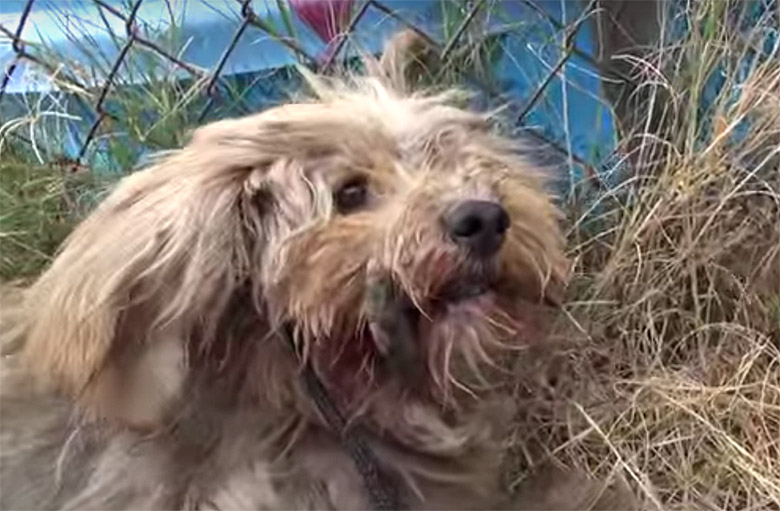 Related: Petrified Puppy Living Behind Dumpster Is Finally Safe
"Having never known a loving touch, it was hard for him to trust us," the Los Angeles-based organization says in a video.
Eventually, Benji calmed down and let Hager and Chiarelli take him to a vet to get medical attention.
There, the neglected dog needed to not only be shaved and bathed but deloused, as these little insects visibly crawled all over his body. For 10 days Benji was completely shut down. But love, patience and two pit bull friends helped bring Benji out of his shell.
Now, a completely different dog, this special pup is looking for his forever home.
Related: Dog That Lived Under a Car for 7 Months, Finally Gets Rescued