Recently, visitors at Disneyland saw quite the sight: a group of Labradors in Mickey Mouse hats.
The group, part of Canine Companion for Independence, an organization that matches assistance dogs with people who have disabilities, caused quite the stir.
"People love seeing the dogs, especially a group walking together," says Laura Allen, the volunteer puppy raiser who brought the dogs to the theme park. "There were a lot of smiles!"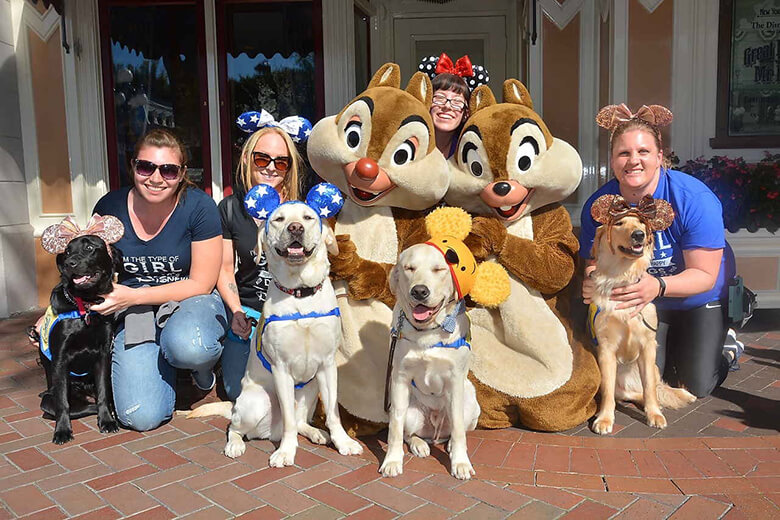 "This trip benefited them in that they were exposed to a lot of sounds that they don't normally hear outside of Disneyland — crowds, lots of kids running around and waiting in lines," says Allen. "We start training and exposing the puppies to things at a young age, so they are prepared for these types of trips."The dogs' trip to Disneyland was less about fun and more for work. Because they will experience all sorts of situations they need to get used to all sorts of environments.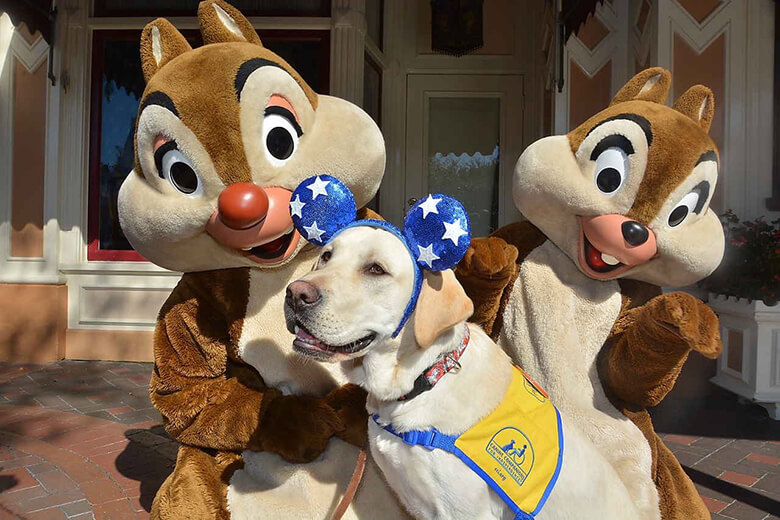 During their adventure to Disneyland the dogs walked and listened to commands.
"They were perfect puppies!" says Allen.
They also posed for a lot of photos opportunities, took a lot of breaks and had time to play with their buddies (on leash, of course).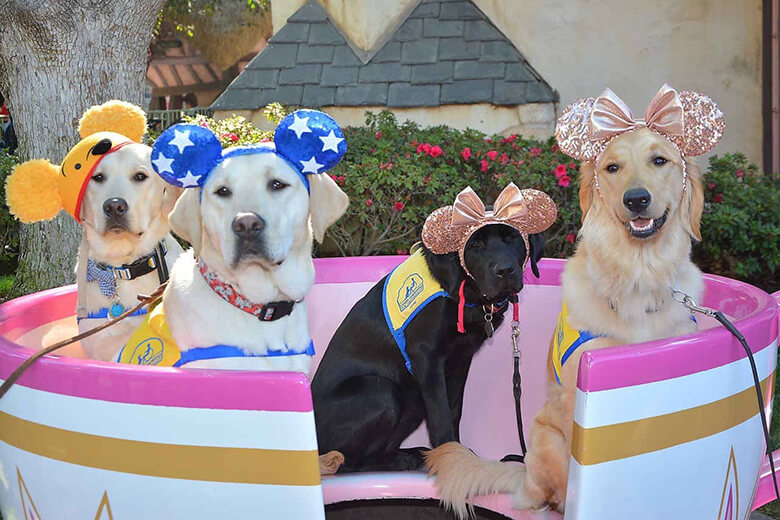 The dogs will continue to train with the puppy raiders until next year, in which they will graduate to professional training at Canine Companions in Santa Rosa, Calif, Allen tells us. At the center, they will continue to learn commands that can help assist someone, like opening a door or picking up something off the ground. If they pass the exam, they will be placed with someone in need of a dog (free of charge). Otherwise, they will be adopted out to a family.
"These puppies go on to change lives, and I'm proud to be a part of that," says Allen.