Former CEO of pet-boarding company DogVacay, Aaron Hirschhorn, recently appeared on Shark Tank with a bunch of puppies to pitch his new company aimed at helping pets recover from the crippling diseases typical to aging.
"If you were to flash forward just 10 short years, four of five of these little guys are going to suffer from devastating age-related ailments like arthritis, blindness or worse," Hirschhorn said on the show.
He believes his company, Gallant, can help. The Los Angeles-based startup allows pet owners to bank their dog's stem cells for regenerative therapies later in life. Two of the sharks, Anne Wojcicki and Lori Greiner, took the bait, offering him $500,000 for 5 percent of the company. Hirschhorn accepted.
Related: Is This the New Way to Calculate Your Dog's Age?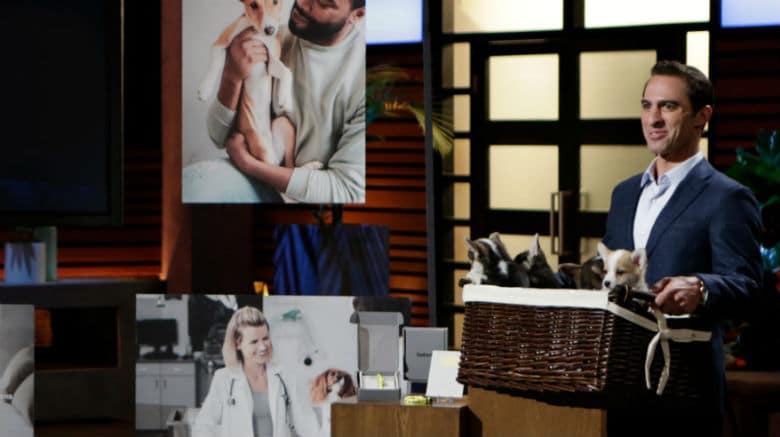 The company, which has already raised $11 million from prominent Silicon Valley investors, focuses on two areas: a bank to store pets' stem cells and developing new treatments using stem cells.
"At the moment, most people aren't aware that regenerative medicine actually addresses the root causes of many diseases instead of masking symptoms, which is what most traditional medicine does," Hirschhorn tells This Dog's Life. "We want to make this knowledge accessible to people and help them be aware of stem cell banking while their pups are young."
Regenerative medicine uses stem cells to repair diseased, damaged, or dysfunctional tissue. Stem cells have the ability to develop into different cell types, such as blood, brain, bone or heart muscle cells, which can then be used to regenerate, repair or replace damaged cells. Stem cells can also self-regenerate by cell division even after long periods of inactivity.
Hirschhorn's inspiration came from his own experience with pain and the relief he got from regenerative therapy, particularly the use of stem cells to repair damaged tissue.
Related: New Study Is Looking to Help Dogs With Arthritis Using Stem Cells
"For more than 10 years, I struggled with debilitating chronic back pain, which left me unable to do activities I loved," Hirschhorn says." After researching and going through multiple treatments — including surgery and even attempting to burn a nerve — I discovered regenerative medicine. I went through a same-day procedure allowed by the FDA, and it successfully cured my pain."
After experiencing the benefits of stem-cell therapy firsthand, Hirschhorn's attention turned to pet stem cells after his beloved family dog Rocky began to suffer from severe arthritis that became so painful she was unable to walk. "I wondered if the same stem cell therapy that cured my back could have been used to help her and other pet ailments," he says.
He gathered together a team of veteran scientists specializing in regenerative medicine, led by Dr. Linda Black, DVM, PhD, and the company's Chief Scientific Officer. With advisors and board members from VCA, PetSmart Charities and insurance company Trupanion, they set out to create an accessible and easy process for banking stem cells for pets for future use.
The ideal time to bank stem cells is when your dog is young, as over the course of a dog's life 99 percent of stem cells are lost, according to Hirschhorn. "When you take your puppy to be spayed or neutered, the tissue that vets usually throw away is saved in a Gallant Collection kit," he says. Gallant works with the veterinarian to collect the "stem cell-rich reproductive tissue they would normally discard and place it into the collection kit."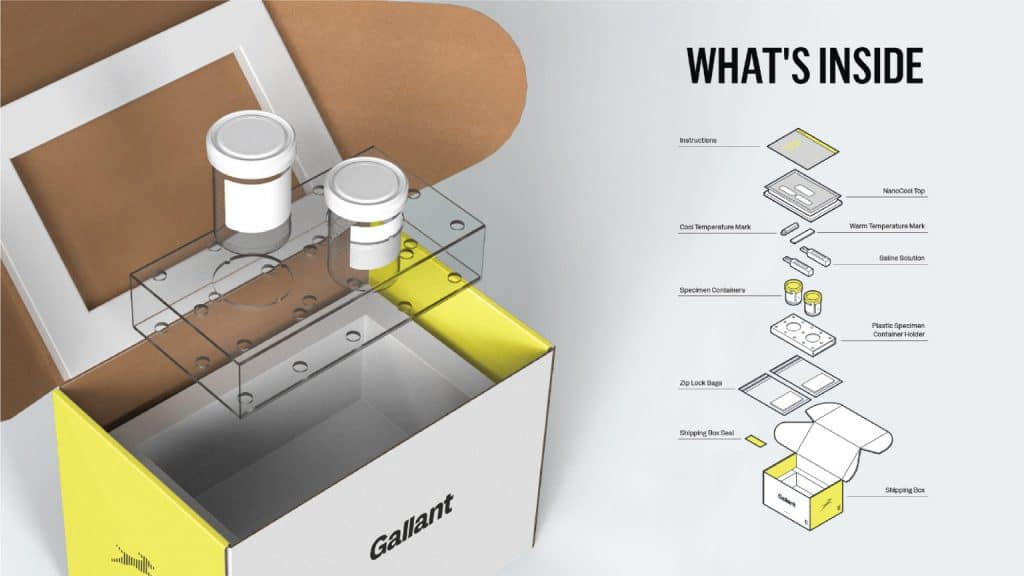 The kit is then sent by courier to the Gallant lab where scientists inspect the quality of the tissue and isolate the stem cells. The stem cells are then cryopreserved in their lab in San Diego until needed, explains Hirschhorn.
If you have an older dog, it's still possible to get stem cells, but those procedures are currently fairly invasive, says Hirschhorn. However, he adds that "with our acquisition of the veterinary division of Cook-Regentec, we have research on ways to extract stem cells non-invasively at later stages of a dog's life through a skin biopsy or from their teeth."
If and when your dog needs stem cells for regenerative therapies, they will be readily available at the company's state-of-the-art laboratory.
Dr. Black of Gallant shared an example with This Dog's Life of a successful therapy. Zoe, a 7-year old Border Collie, injured her spine while playing Frisbee. "After undergoing stem cell treatment, she recovered 95 percent back to her normal self, running and playing pain-free without medication," she says.
But some people aren't sold on stem cells. There has been a lot about stem cells actually not working, or worse, causing horrible side effects, and critics say there needs to be more research. But according to Dr. Black, "Stem cell therapies have been demonstrated in clinical studies to help dogs with a myriad of ailments including osteoarthritis, atopic dermatitis and chronic dry eye, amongst others."
The service isn't cheap. The kit is $395 and stem-cell banking costs $95 a year, or $595 for a lifetime. But for Gallant, the cost is worth it. "Our mission is to ensure that millions of families can keep their pets healthier and happier," says Hirschhorn.
Related: Senior Dog Suffering Pain From Arthritis? Here are 8 Alternatives to Giving Your Dog Drugs.