Dog lover Paul Crowell's small gestures are helping dogs in need all over San Francisco.
Beginning a few years ago, Crowell would pack up his backpack with leftover dog food from his employer, Fog City Dogs, a doggie daycare and kennel, that was going to be thrown away. He would then make the four-mile walk back home, feeding dogs of homeless people.
Some dogs he would see just once, others would be regulars but all were grateful for the food.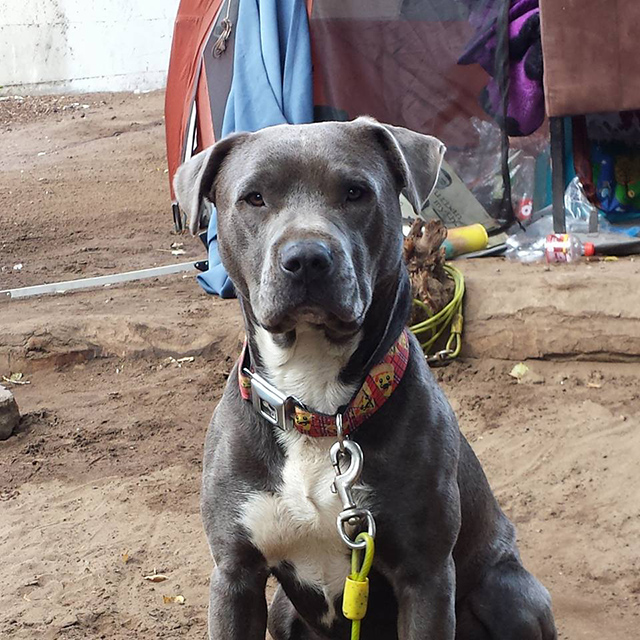 Related: Nonprofit Collide Steps Up to Help the Dogs of New York City's Homeless
Recently, Fog City Dogs changed its dog food policy and Crowell could no longer take the leftover food. (We reached out to the company to ask about the change but did not hear back from them before publication.)
Instead of giving up on his mission, Crowell double downed on it. "Some people call it resilience. I just say I'm stubborn," he told NBC Bay Area.
He launched a GoFundMe page called Project Open Paws and has taken to social media to raise money, so he can continue feeding the dogs on the street. (To date, the campaign has raised more than $4,500 on the crowdfunding platform.)
He continues to make his daily walk and is feeding more dogs then ever. His small gesture not only helps the dogs but also Crowell's soul. "That's all it takes to make me happy."
Related: After Public Outcry, Homeless Man and His Beloved Puppy Are Reunited
If interested in helping out, head over to the GoFundMe page.