There are a lot of things that can make a stunning before and after transition: a new haircut, a tattoo or a trip to the orthodontist are a few things that come to mind. But the most moving before-and-after shots are definitely the ones taken of dogs who've found their forever homes.
As dog lovers, we know all too often, it's a tough world out there for pets. We do the best we can: Donating to important charities and organizations like the ASPCA, volunteering at our local no-kill shelters Animal Haven or the North Shore Animal League, or even fostering dogs on their way to forever home happiness through rescue organizations like New York City's Rescuzilla, Waggytail Rescue, and Badass Brooklyn Animal Rescue.
So I scoured Reddit, asked our readers along with the team at TDL and included my own before-and-after picture to show people the good they do by donating, fostering, rescuing and adopting. But you really don't need an excuse to look at pictures of happy puppies, do you?
1. Tsongor

Like many pups before they're adopted, Tsongor looks wary and unsure. Just a few months later though, his tail is up and his ears are perky. As his owner jokes, the first year was a journey "from dirty criminal to handsome good boy."
2. Wallace
Wallace, too, is hesitant at first. "Unsure what to make of us," his owner reports.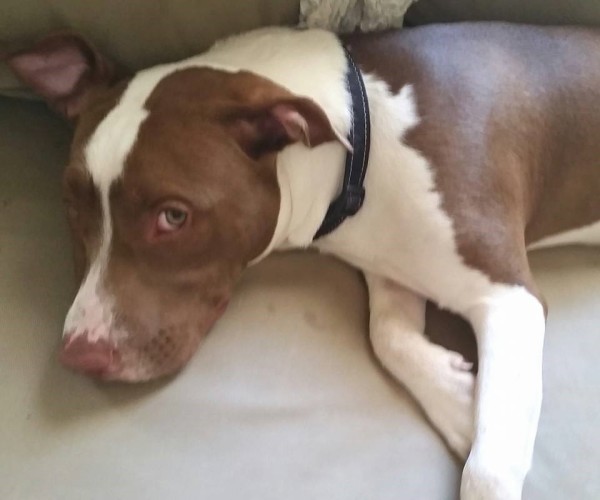 Doesn't last long, though!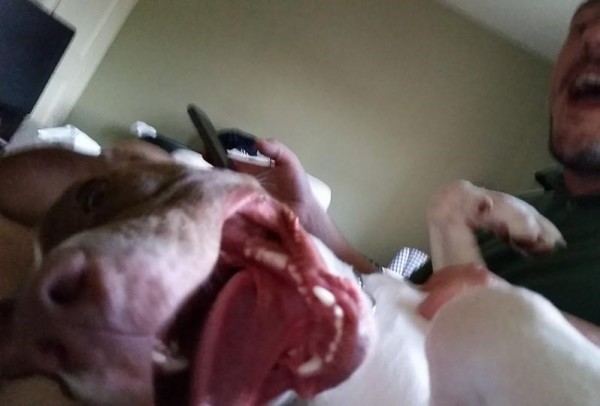 Is there really anything better than a joyful pittie smile?
3. Willow
Sometimes dogs don't just gain puppy-parents when they reach their forever home, but a whole family. This was the case with scruffy and down-on-her-luck Willow, who was found homeless in the woods as a puppy.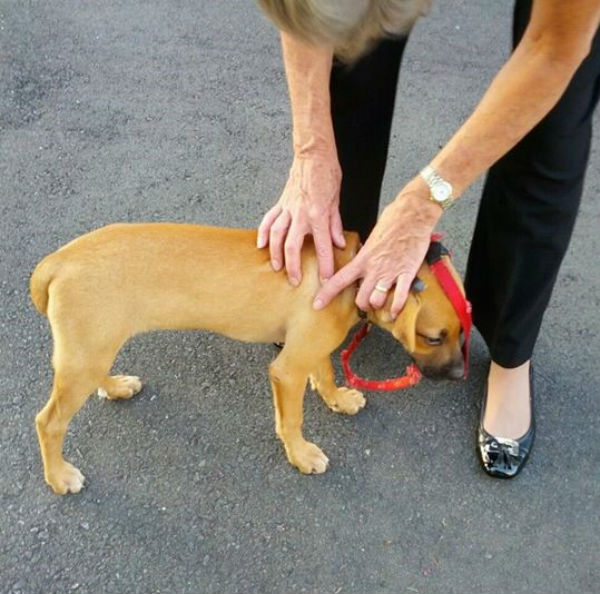 Tail down and quaking, Willow is uncertain and scared.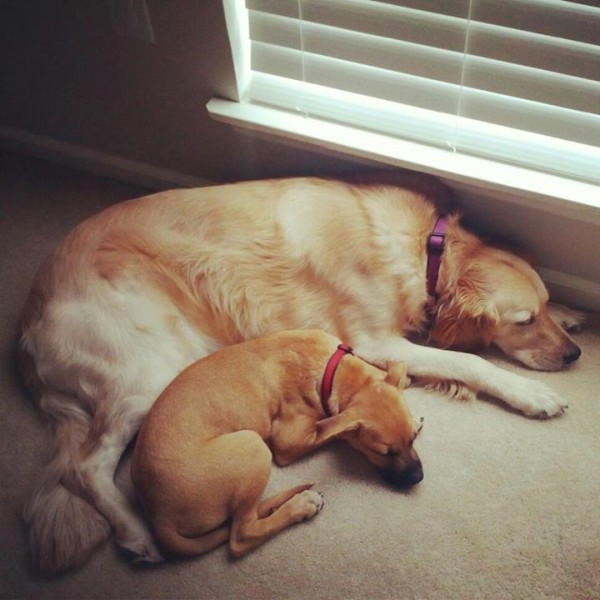 Brought into a home that already saved two dogs and two cats, Willow finds comfort with her new family.
Looks like little sis will always have the pack to support her!
4. Harley
Harley's owner didn't realize how poor of condition Harley was in when she adopted her on October 5, 2014
I didn't know how sick she was until I brought her home. She was 24 pounds.. have never seen so much yellow mucus come out of a dog before.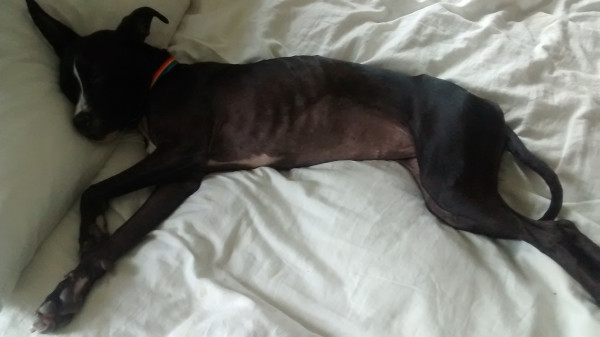 She mostly slept, only getting up to eat, use the bathroom and go to her vet appointments.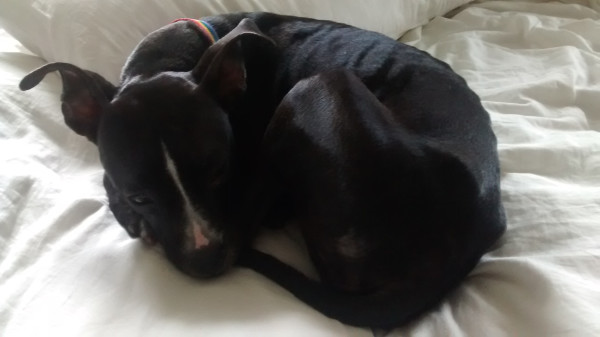 Took over a month before she stopped hacking her mucus-filled lungs up.
This is her in December.. she's up to 44 pounds now. (not sure how much of that is the weight of her ears tho) 😀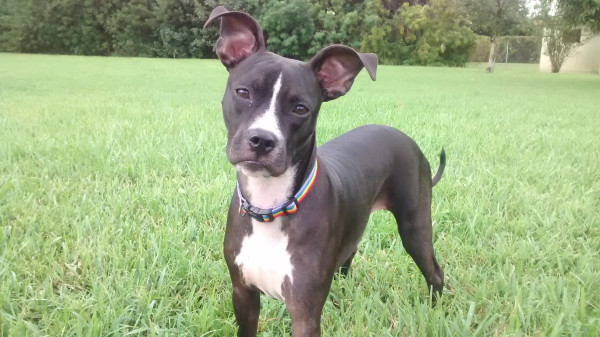 5. Lola
Lola is the dog of Andrea, the founder of This Dog's Life. Found of the streets, the Humane Society thought she may have chewed through a tie or rope, because she had bad teeth (this also could have come from eating garbage). She was initially scared of people, would head butt if you tried to give her a hug and roll over if you raised your hand for any reason (like to say goodbye to neighbors).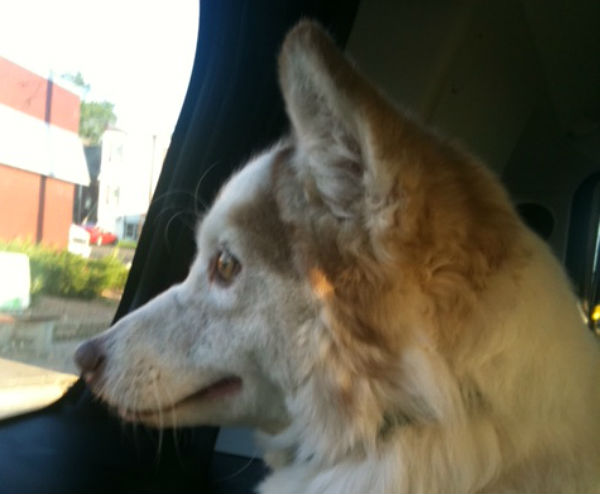 Now, she is a spoiled diva. A lover of treats, walks and attention, she has transformed into a confident dog. Oh, and she lets you hug her now too.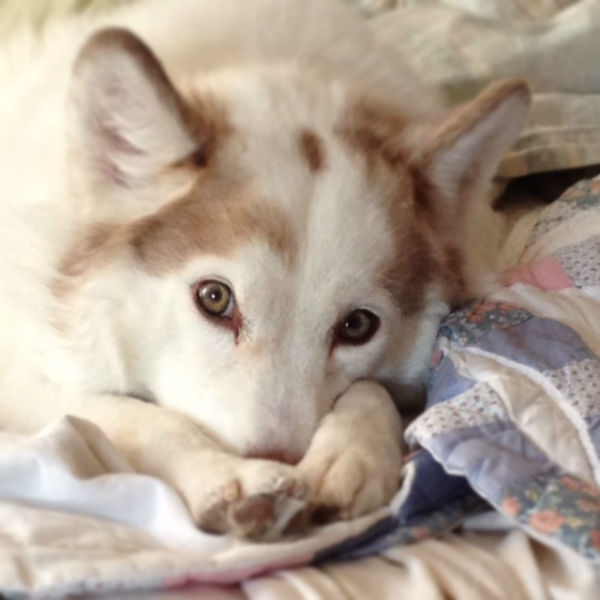 6. Weegee
When writer Krissy Howard adopted her little girl, she was "underweight, and very shy. I had to hand feed her for the first week, and it took her months before she learned that it was OK to put toys in her mouth."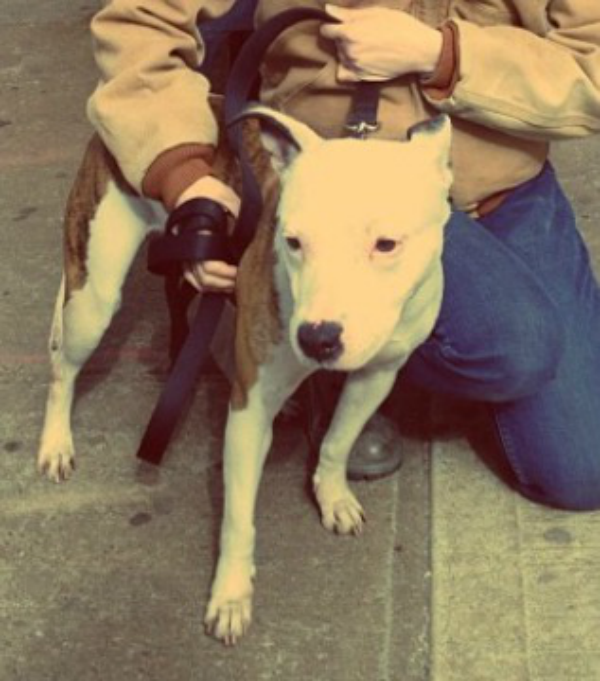 After a little work, "she eventually learned to relax, built her self-esteem with some boundaries and light training and has come out of her shell beautifully! She's doing great now, and gets to enjoy temporary companions when i pet-sit for clients."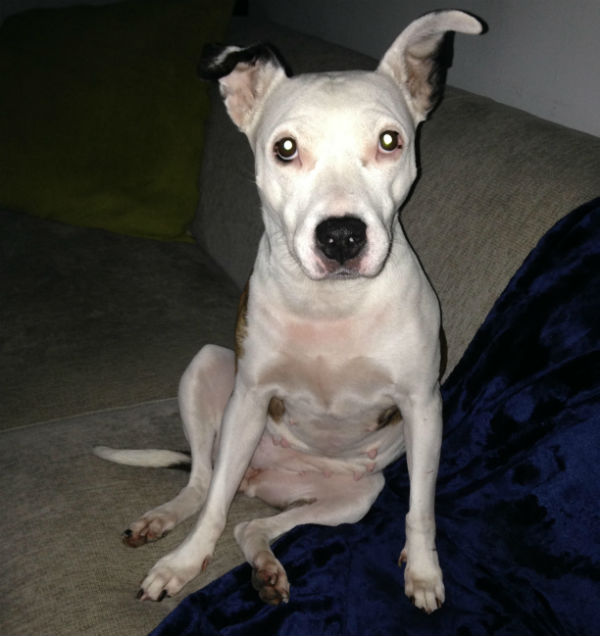 7. Wanda
According to This Dog's Life reader Steffani, Wanda was found wandering the streets looking sad and tired.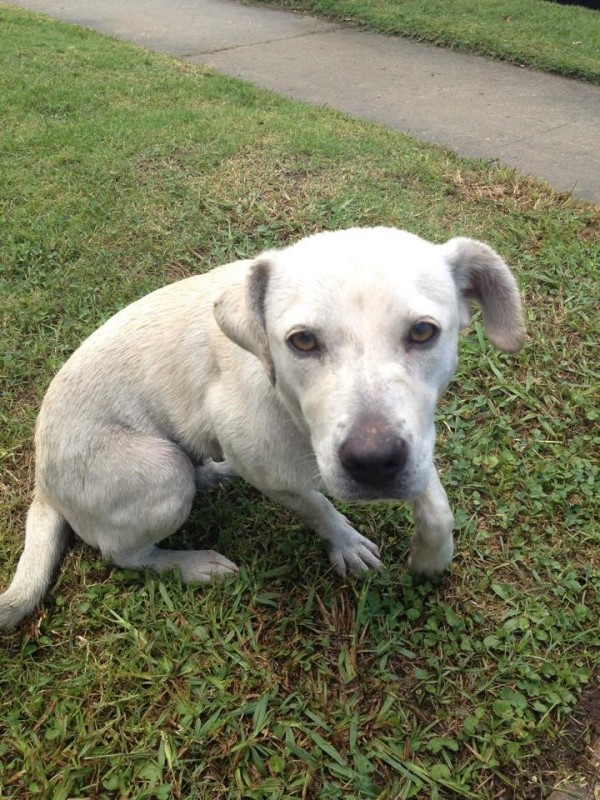 After just two months with Steffani, though, she's a whole new girl.
8. Nela
Nela was rescued by your humble This Dog's Life writer (me!) from Rescuzilla. She was my first foster — and my foster "failure", since I adopted her right away!
At the shelter when I met her she was "very scared."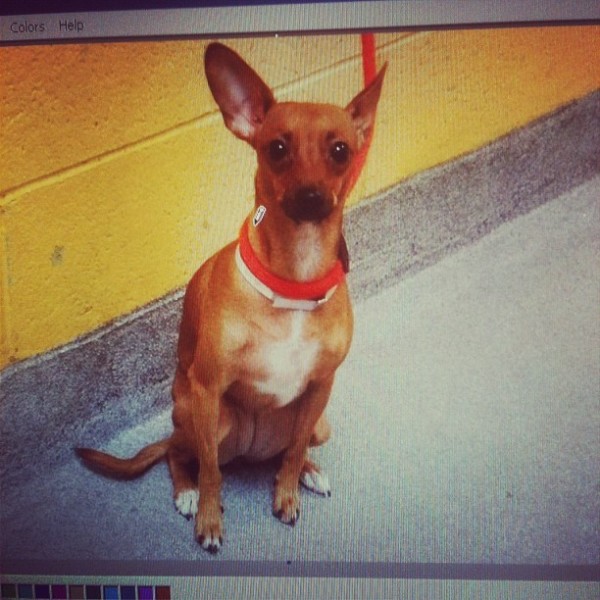 In a bizarre twist of fate, we realized that Nela was short for "Canela," which is my grandmother's maiden name. It was a sign!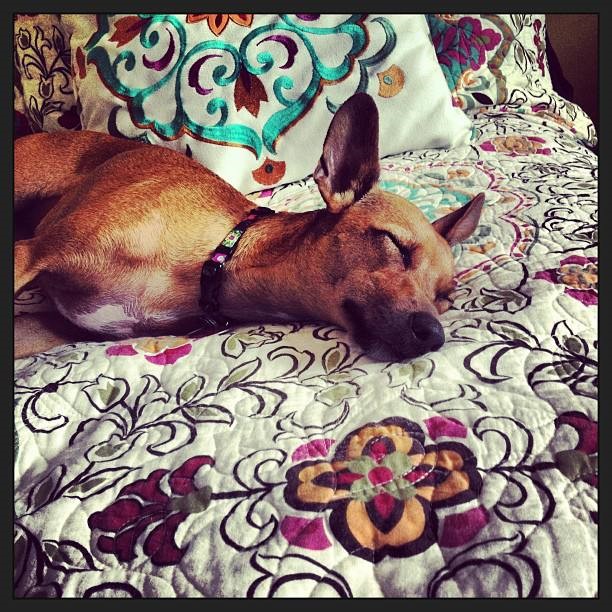 So of course I couldn't let her go!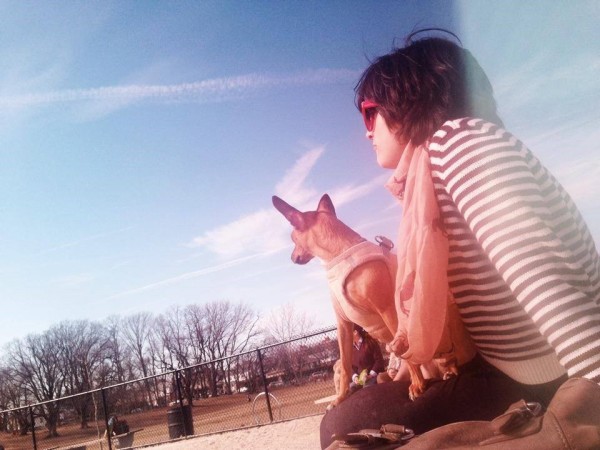 Have a transformation picture? Send it to us at friends@thisdogslife.co or head over to our contact page.