New York City rescue organization Bobbi and the Strays wants to "treat" its supporters to a spectacular evening at its annual Halloween Masquerade Gala.
In its 17th year, this affair is just for us humans (sorry pups, it's too fancy for you). Hosted at the very fancy Russo's on the Bay restaurant in Howard Beach on Oct. 29., the benefit has all sorts of goodies in store for guests.
Related: An Inside Look at What It's Like to Run a Rescue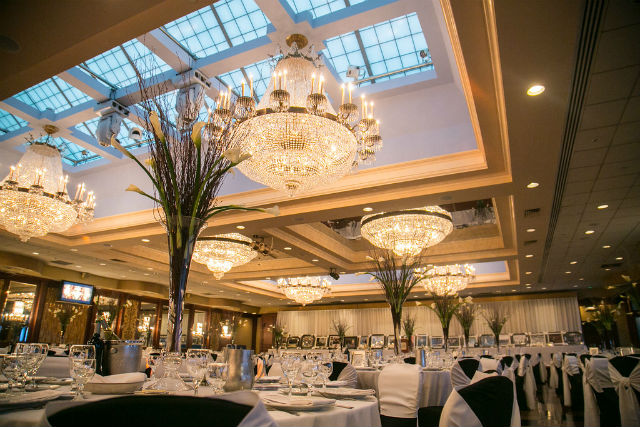 "The Halloween Gala is a special event for our rescue. The energetic room, filled with volunteers, staff, adopters, and supporters, represents a united love of animals," Heather Mancuso, a volunteer at Bobbi and the Strays, said in a statement.
The event begins at 7 p.m. and will include a complete white glove dinner where guests will enjoy multiple courses while learning more about Bobbi and the Strays' mission and initiatives. There will also be unlimited beer, wine and soda served. "We all come together on this one exciting, yet important night with one goal in mind: to save as many homeless dogs and cats as possible," Mancuso said.
After the sit-down meal, guests are able to burn off some of those calories dancing to music. The event will also have a silent auction and raffle with some of the prizes including an Apple smartwatch and $300 gift certificate to Steve Madden. And a Halloween gala would not be complete without a costume contest. While not mandatory, guests are more than welcome to dress up with the chance to win some amazing prizes. Volunteer Amanda Kaye told us the organization's main criteria for selecting a winner is creativity.
Besides having a fun time at the gala, the organization wants guests to understand how much they are appreciated.
"Our hope is that guests can truly get a sense of how their love, support and commitment to Bobbi and the Strays impacts the lives of hundreds of animals each year," says Kaye. "Every dollar they give can truly change the lives of animals who are down on their luck."
Tickets are $100 and can be purchased here (children's tickets are $50). If you can't make it, you can still donate. Head over to Bobbi and the Strays for more information.