Another huge puppy mill bust occurred this past week and another reason not buy from pet stores.
Last Friday, a raid was conducted at a puppy mill in Elmwood, Wisconsin after a citizen witnessed appalling conditions and contacted law enforcement.
Upon arrival, the Pierce County Sheriff's Office discovered 48 yellow Labradors – 35 adults and 13 puppies — living in horrendous conditions. They did not have access to food or water and were living in small, dirty travel crates, alongside some deceased animals. With the help of animal rescue organizations the ASPCA and Animal Humane Society, the dogs were seized from the facility and are now receiving medical care.
Related: Nearly 300 Dogs Seized in Top Puppy Mill State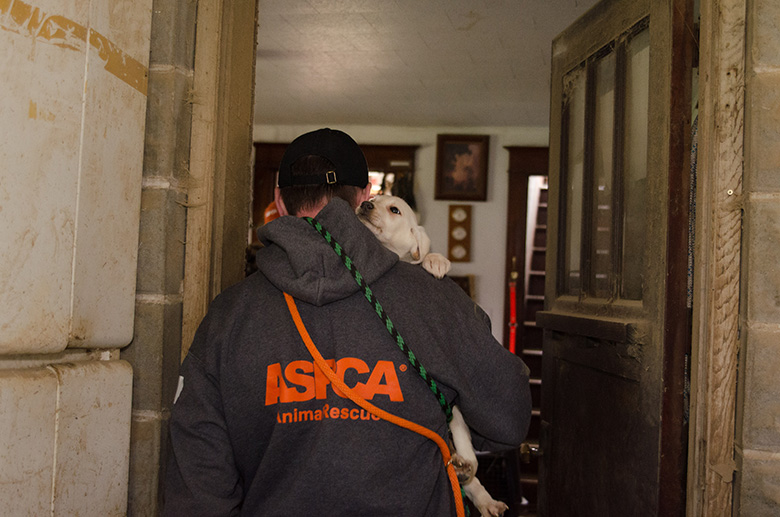 "What we saw here is no way for a dog to live," Kathryn Destreza, director of investigations for ASPCA Field Investigations and Response, said in a statement. "The puppies at breeding facilities are sold for profit, but many people don't realize that their parents are often kept there for years, subjected to incessant breeding and usually lacking basic care and socialization, resulting in a very poor quality of life."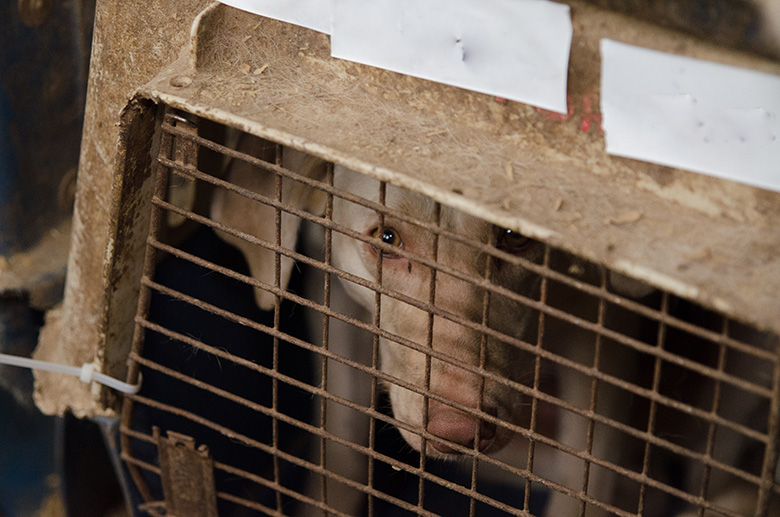 The owner of the facility, a reported 68-year-old man, is charged with mistreatment of animals, not providing adequate food and improper animal sheltering.
Related: Two Huge Puppy Mill Raids Save More Than 200 Dogs
The dogs were transported to Minnesota's Animal Humane Society in Golden Valley. They are considered evidence and are currently not up for adoption.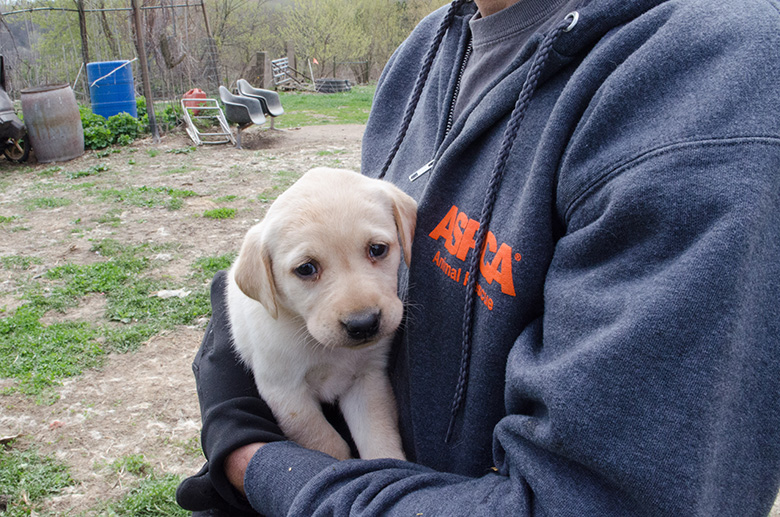 "We're proud to be known as the go-to resource for investigations in this region," said Janelle Dixon, President & CEO of Animal Humane Society. "Our humane agents investigate hundreds of reports of animal cruelty and neglect each year. As a result, we have the experience and ability to care for large numbers of animals, and the medical and behavioral expertise to provide the specialized care these vulnerable animals need."
Images via ASPCA
Related: Humane Society, ASPCA Push for Stricter Standard for Puppy Mill Dogs