Looking to help spread the word about puppy mills, Friends of Finn, a nonprofit organization focused on stopping commercial breeding, held a "pup up" shop at The High Line Hotel on Saturday. And what a turn out!
With more than 500 RSVPs, the highlight of the event was definitely the celebrity dogs. People and pups flocked to the hotel to have their pics snapped with Tuna (Tuna Melts My Heart) Toast (Toast Meets World) and Finn (the "spokesdog" for Friends of Finn). This photo-opp brought the lines, as fans snaked around the hotel for their chance to meet these famous dogs.
Related: The Moms of Tuna Melts My Heart, Toast Meets World and Friends of Finn Tell Us What National Pet Day Means to Them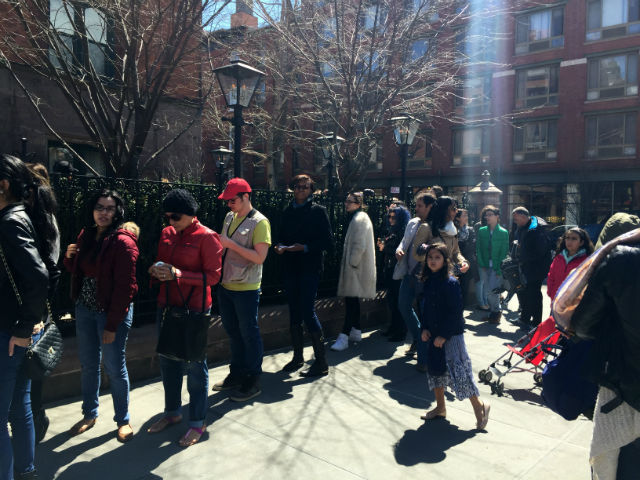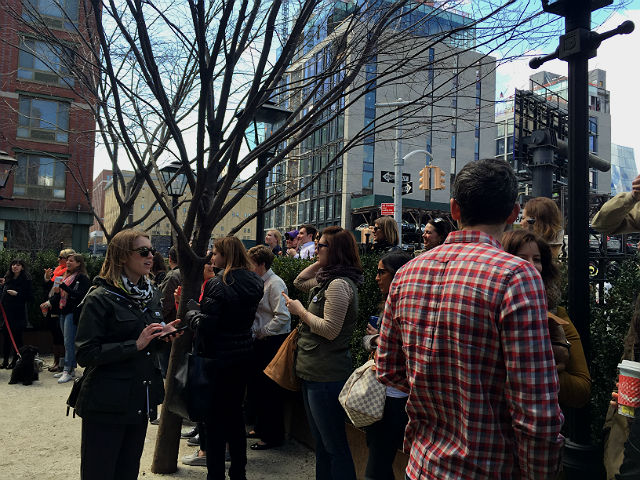 Besides the appearance of this trio (and Toast's sister Muppet), the pup-up shop featured a number of amazing brands, with some of the proceeds benefiting the organization.
Here is a recap of what the event had to offer:
Related: Toast Meets the Real Griswolds
People checking out the goods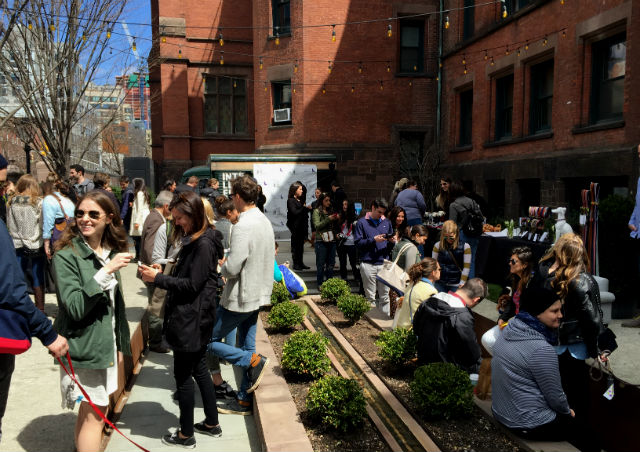 And dogs too!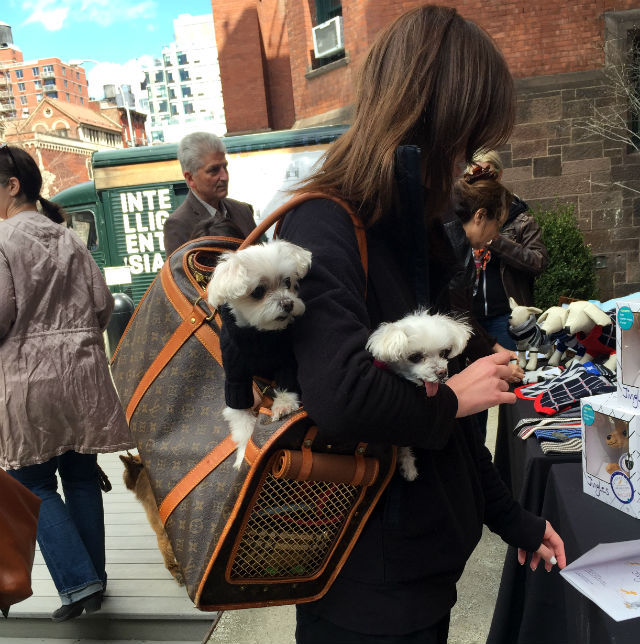 The BarkBox folks let dog lovers pick and choose their own box for its "Build a Barkbox"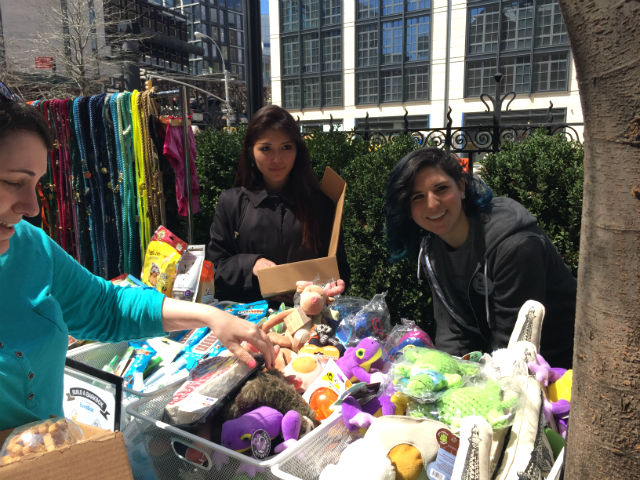 Operation ResCUTE's story about a rescued dog, along with its stuffed animal on display.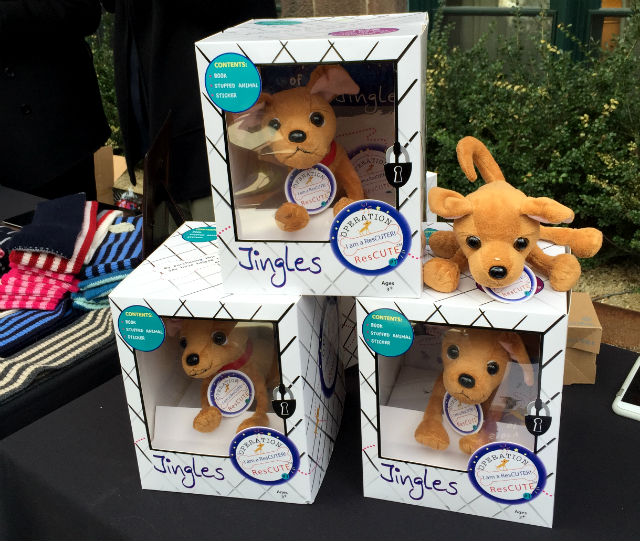 Staying on trend with this season's '70s fashion, Found My Animal debuted its tie-dye collar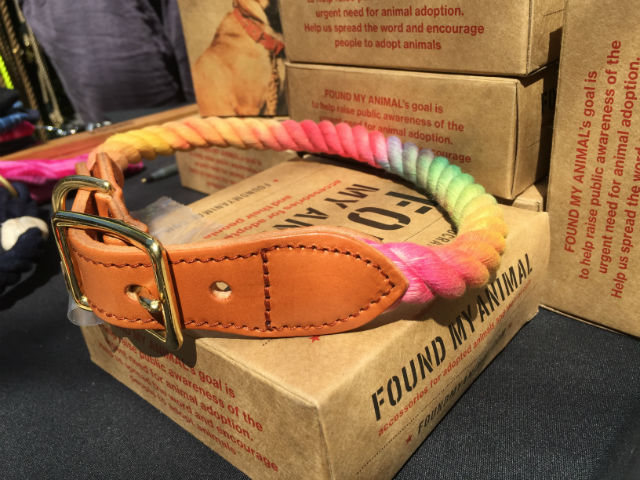 And its 'spokesdog' Henri made an appearance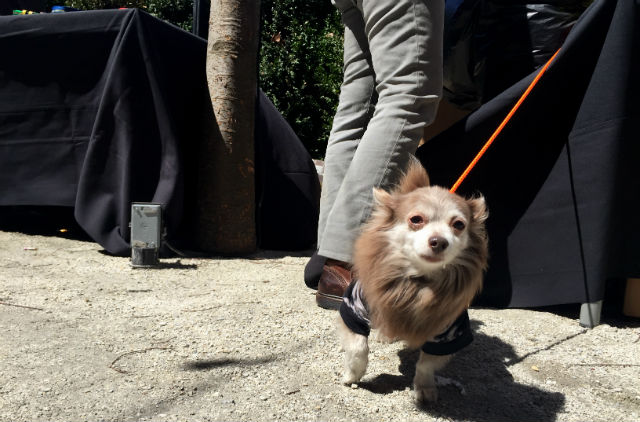 The U.K.'s Ruby Rufus showing off its ultra-luxurious spring cashmere line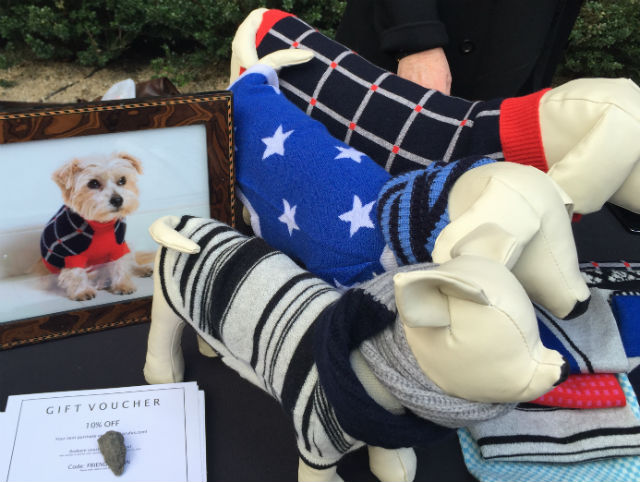 The trio modeling Ruby Rufus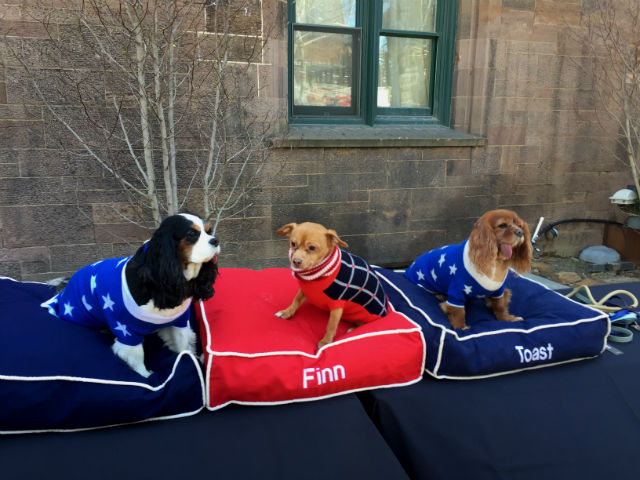 Yark's chair being put to good use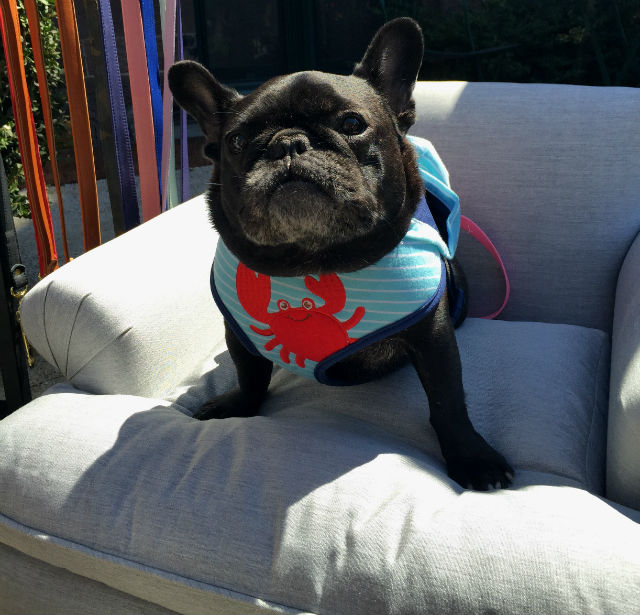 Related: 'Tuna Melts My Heart ' Is a Scene Stealer in Volkswagen Commercial