Sweater weather, autumn leaves, pumpkin spice everything — what is there not to love about fall?
Like you, we are so ready to celebrate the season with our furries. That's why we've compiled a list of these seven fall gear must-haves that are sure to keep your dog cute, cozy and most importantly, comfy!
1. Quilted Water-Resistant Dog Vest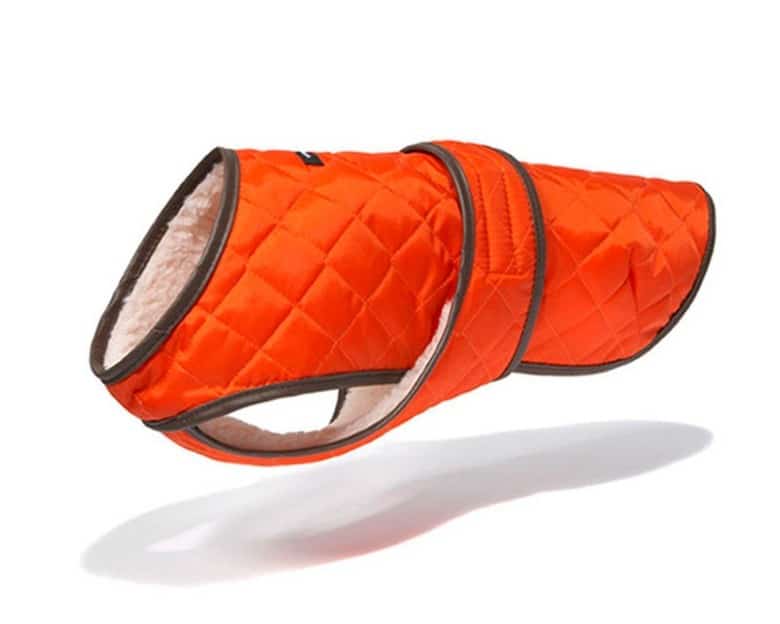 Combat the cold with Wagwear's most popular jacket that will keep your dog comfortable and fashionable.
This dazzling quilted dog vest is designed to stay water-resistant on the outside and cozy on the inside thanks to its nylon exterior and berber fleece lining. There's also a harness hole in the jacket, so you and your pup can get your steps in no matter the weather.
Choose from three earth tone colors — pumpkin orange, cherry red, olive green — along with the classic hues: navy blue, black and brown. It's also available in eight sizes, so dogs of any size can don it!
Related: Oh My Gourd! 5 Yummy Fall Pumpkin Recipes for Your Dog
2. Reflective High-Visibility Dog Jacket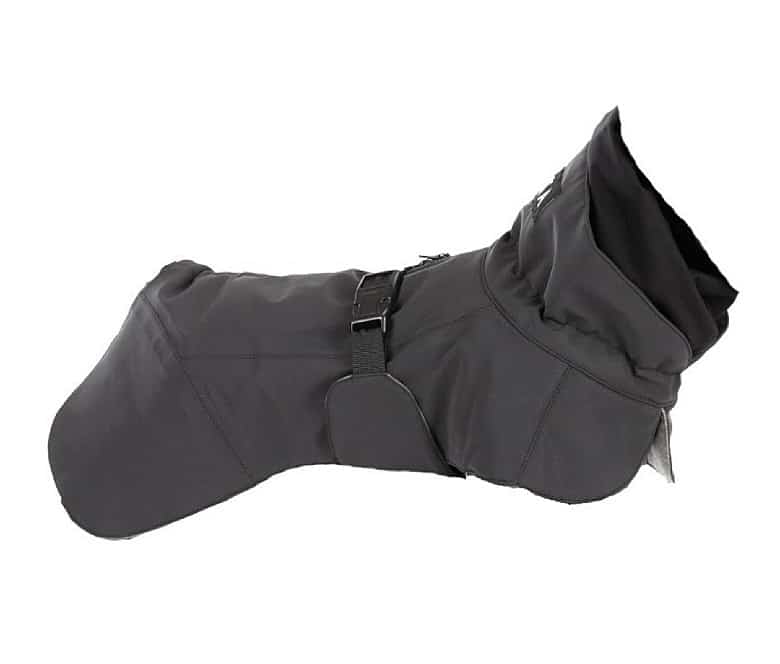 Bundle your pooch up for the crisp autumn air with this practical dog jacket. Its highly-reflective, waterproof and windproof design makes it perfect for chilly weather and night walks.
Want your pup to feel snug (and not stuffy) as she layers up? Finnish brand Paikka uses lightweight insulation and far infrared fabric lining to keep your dog warm and comfortable.
Available in 10 sizes, you can choose from black, pink and camo for your furry.
3. Stonewashed Linen Dog Bandana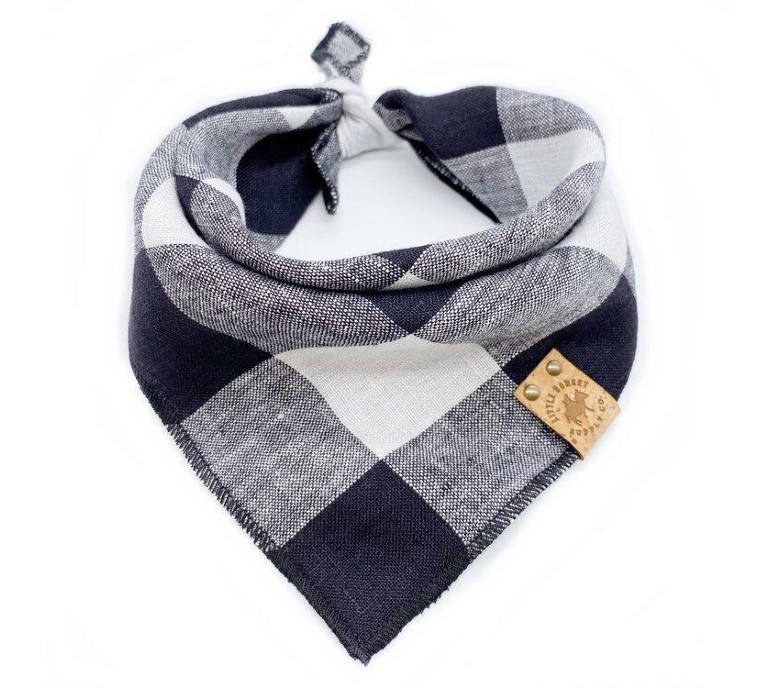 Want to add some pizazz to your pup's outfits? This cute checkered dog bandana will do the trick!
Hand-stitched by Atlanta-based Little Donkey Supply Co., this piece is made of 100 percent stonewashed linen fabric and has a cork tag detail.
Best of all, it's lightweight and breathable — meaning your dog won't be itching for a wardrobe change!
Get the bandana is classic black and white or unique teal and gray.
4. Wool-Blend Recovery Dog Shirt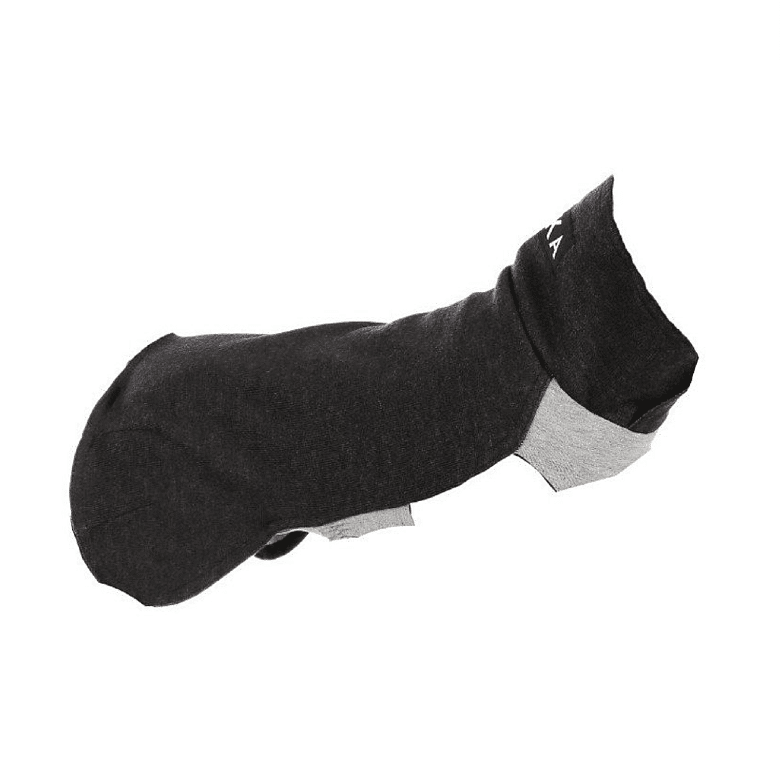 Speed up your dog's recovery time after she breaks a sweat with Paikka's knitted winter recovery dog shirt.
This shirt's sleek and elastic fabric makes it easier for your dog to move freely and achieve the highest level of comfort. For extra comfiness, you can adjust the neckline and leg straps.
Its special far infrared emitting fabric improves blood circulation and boosts blood flow, helping your four-legged friend recover sooner so they can get back to playing in no time!
Shirt available in nine different sizes to fit pups of any breed.
Related: How to Have a Blast With Your Dog This Fall
5. Two-Tone Canvas Easy Step-In Harness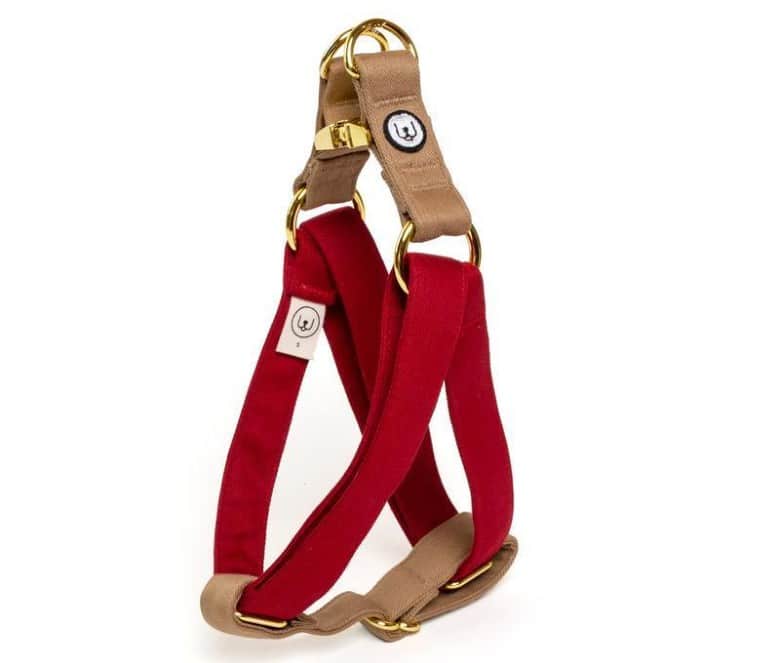 New York is the fashion capital of the world, so it comes as no surprise that brand Eat Play Wag knows a thing or two about what's in. This step-in dog harness comes in a unique, two-tone design that is just as sturdy as it is trendy.
With 100 percent cotton lining and nylon core, this harness is built to prioritize comfort, durability, and strength. This harness also allows you to relieve leash pressure on your pup's neck once clipped on by distributing the pressure across her chest and shoulders.
Passerby won't be able to help but wonder where your furry fashionista got her high-quality harness!
Choose from color contrast options and four sizes.
6. Modern and Sustainable in Cocoa Brown Weave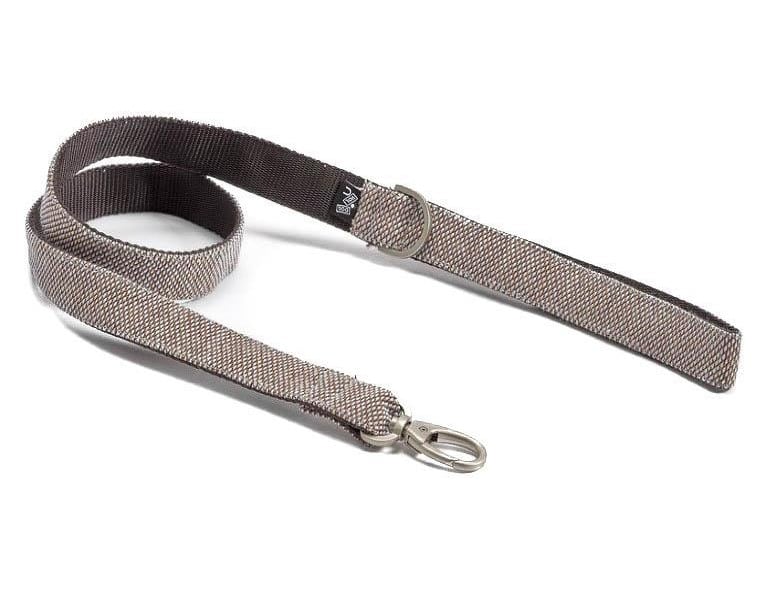 Strut the streets in style with this fabulous, top quality leash from Voldog!
The Barcelona-based brand uses Kvadrat fabrics (also used by Yves Saint Laurent) for all their leashes and collars. In fact, all of their products are made with premier quality materials that are eye-catching and also functional, safe and sustainable!
Raining or snowing while you and your pup are out and about? Not a problem. This exclusive woven dog leash (there is also a matching collar) is made out of wool, which is water resistant and biodegradable, and nylon that ensures comfort and durability.
Available in two sizes and two colors.
7. Dog Travel Blanket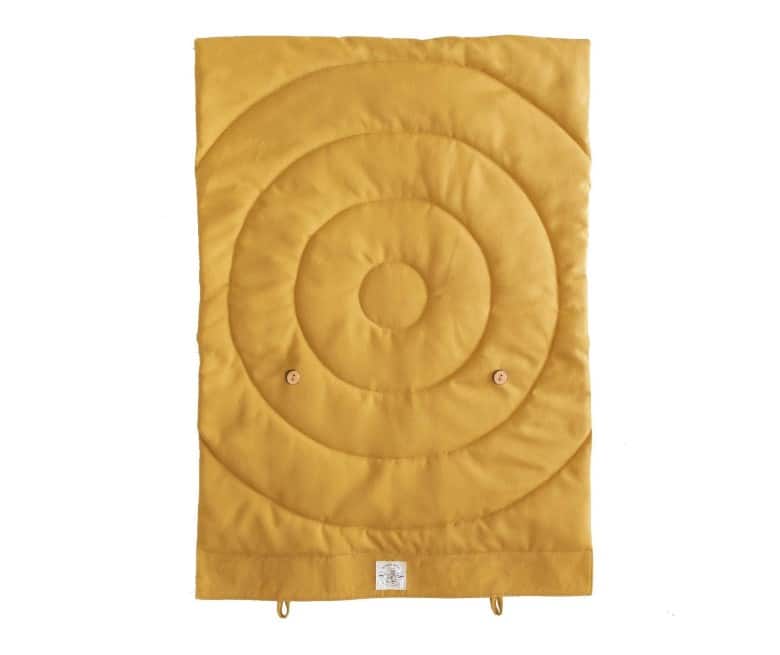 Adventure awaits with this cozy travel dog blanket from Berlin-based brand Band & Roll.
This handmade quilted dog blanket is not only aesthetically pleasing, but also totally practical. Its lightweight material makes it easily portable and uses two plum wood buttons to roll up and fasten.
It's easy-to-clean, water and dirt repellent material makes it ideal to bring along to the park or any other outdoor journey. You'll never have to stress about where your pup will rest again!
Choose from colors mustard yellow, hunter green and charcoal gray. Blanket available in three different sizes.
Related: How to Protect Your Dog From the 7 Most Common Fall Hazards