The Internet has exploded with dogs nuzzling up to unique friends — everything from deer to a fox and even an elephant. And now we can add owl to the list.
Animal photographer Tanja Brandt has captured the extraordinary friendship between German shepherd Ingo and Poldi the owl.
Check out some of the  amazing pictures she captured. For more, head over to her Facebook page.
Related: 7 Heartwarming Pictures of Orphaned Raccoon and Her Adoptive Dog Family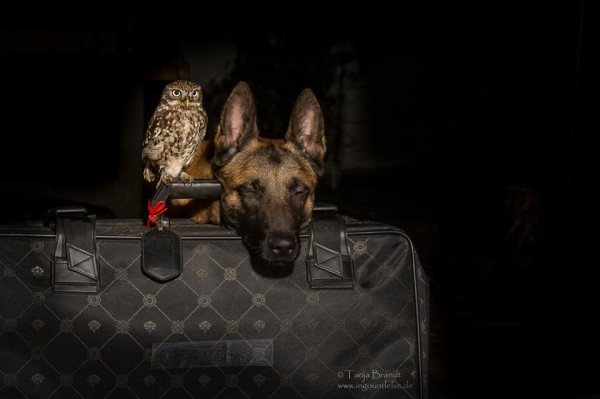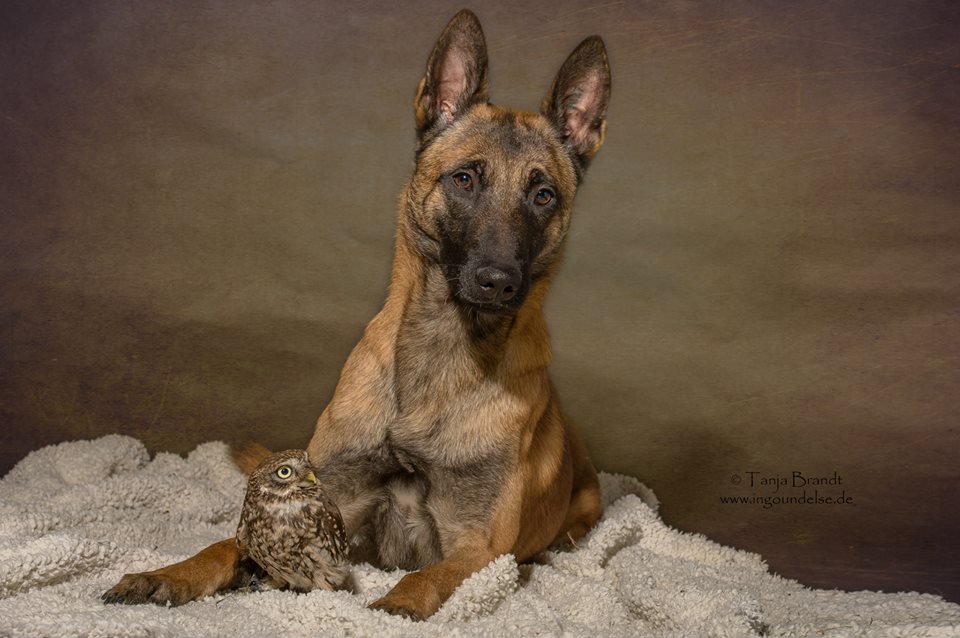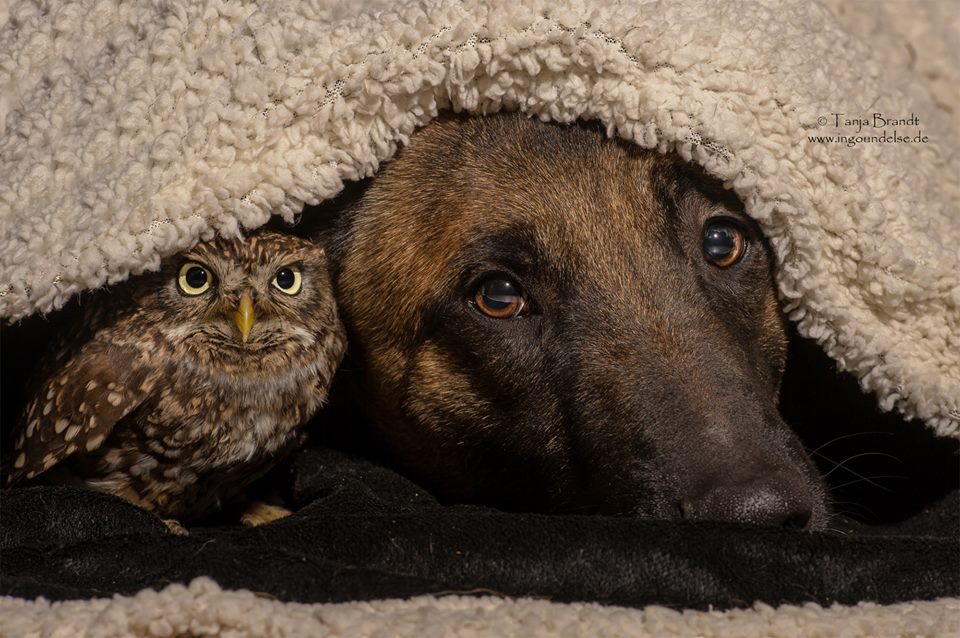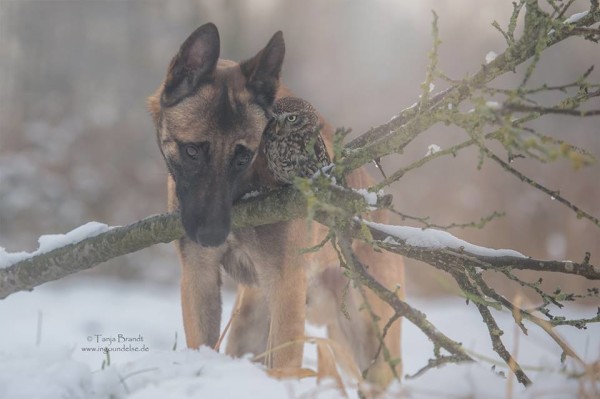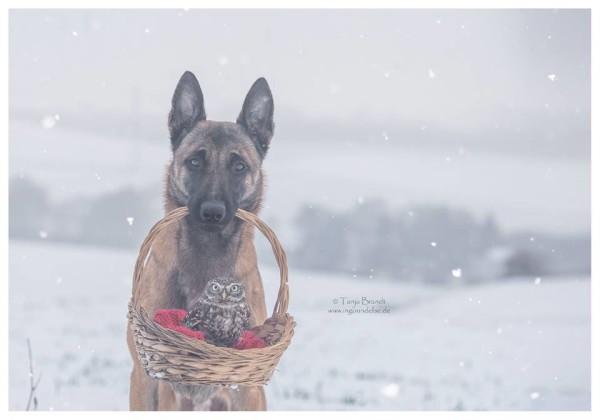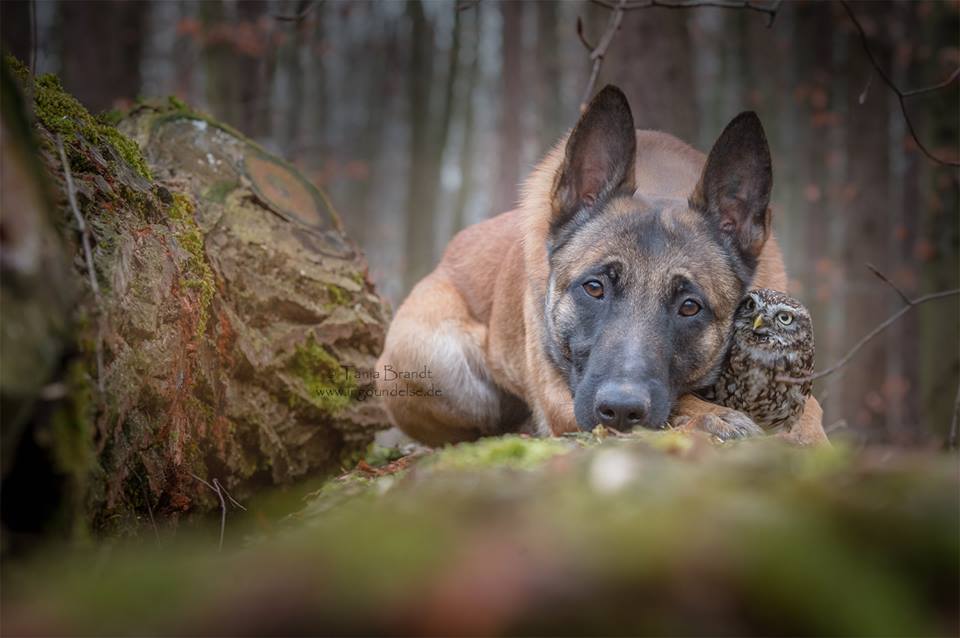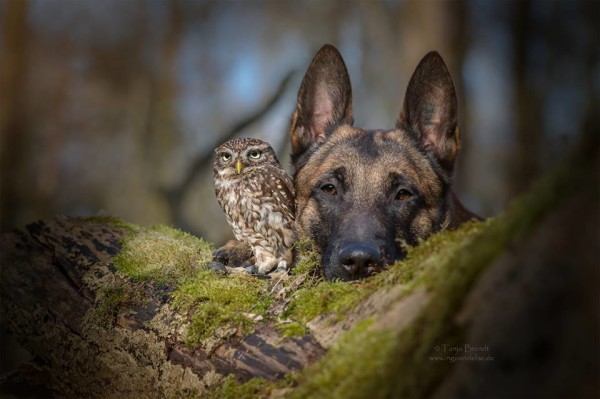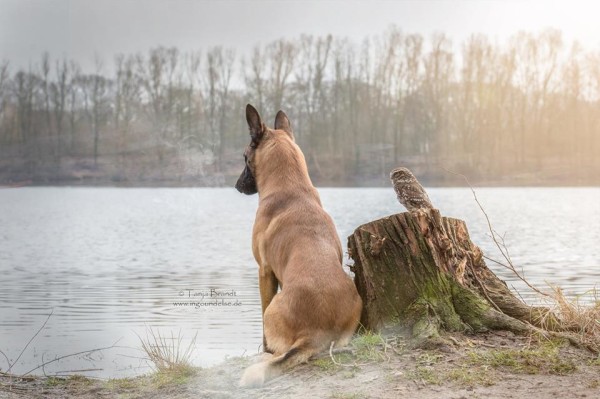 Related: Therapy Dog and Rat Have Quite the Special Friendship
All images from Facebook.
H/T OneGreenPlanet