After a Utah woman was forced to give up her dog, she found out the devastating outcome of her decision. Now she is doing something about it.
Three years ago Brandi Cross rescued a pit bull mix named Nala. But after her child needed to get a therapy dog in May of this year, Cross had to rehome Nala after a fight broke out.
"Nala got a hold of the therapy dog's leg and ended up cutting open her leg," Cross tells This Dog's Life.
During the rehoming process, Cross interviewed several people and after visiting a young couple at their home and looking over the property, Cross thought they were the best fit. She trusted them and believed they would give Nala a great life. Cross was wrong.
"The house ended up being a lie. They actually lived in a trailer court," Cross says. "Everything from there [on out] became a web of lies."
According to Cross, she tried contacting the owner to check up on Nala and see if they could visit her (that was the agreement when the adoption occurred). But after receiving no response for three weeks, Cross started getting messages on Facebook that her dog had been bounced around from home to home.
And the last person who took Nala apparently contacted Cross and told her she had been euthanized. When Cross pushed the person for proof, the man didn't provide any.
Soon, people began telling Cross that Nala was actually alive but severely injured and was recovering at an animal hospital. There was even a picture posted of Nala at the hospital.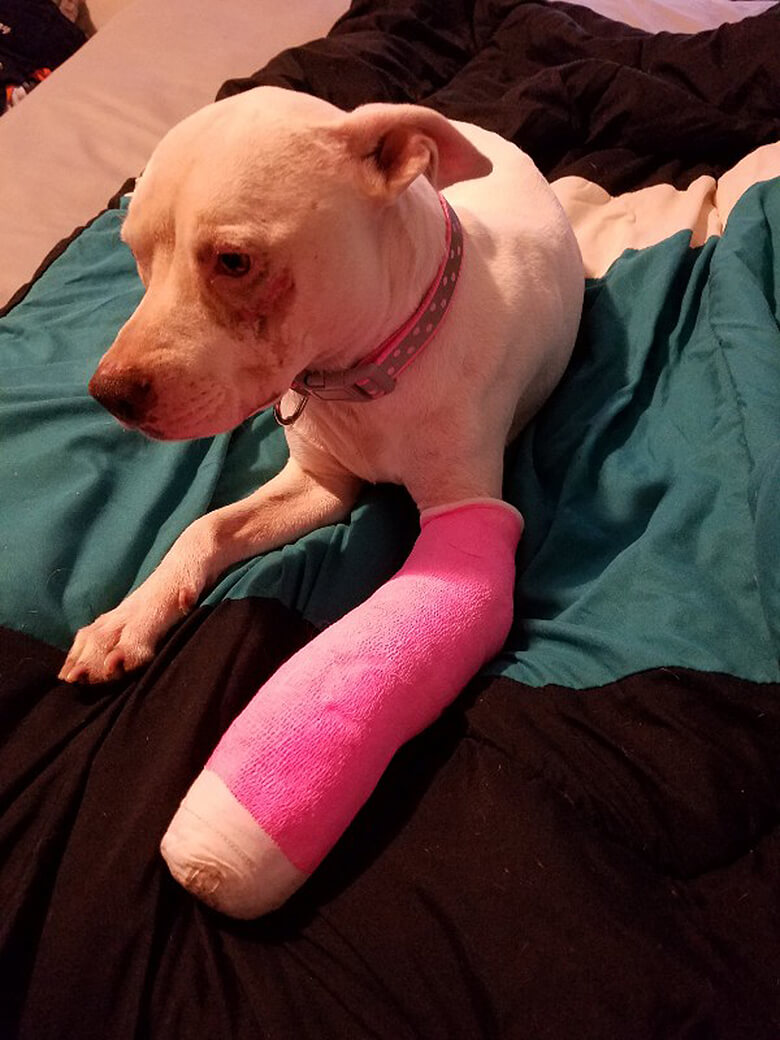 "I was completely heart broken," Cross says of seeing the picture. "I bawled for hours. I felt so guilty, like I was the one who had done that to her."
The story Cross received was that Nala was picked up in the desert by a nice woman. It looked like she had been there for a few weeks and had a broken bone, cactus thorns in her and was sprayed by a skunk. She was also extremely malnourished, had a large gash under her eye, and she was missing some of her teeth.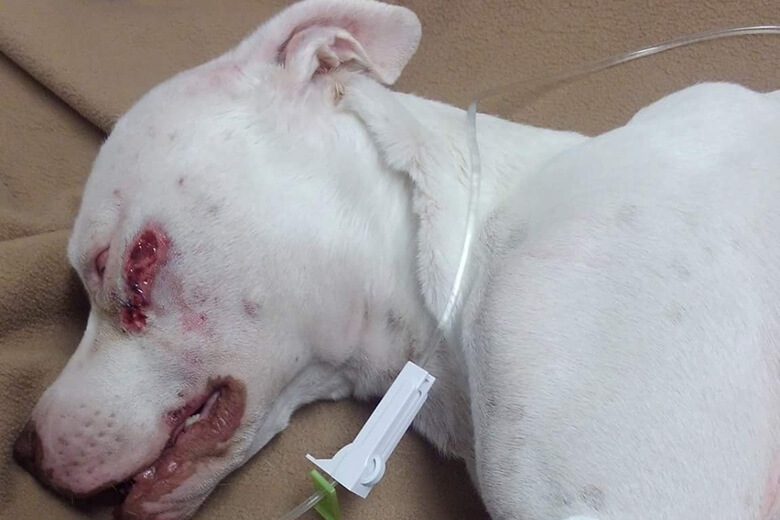 It is believed Nala walked approximately 40 miles from the location she was dumped and was just five miles from Cross' house.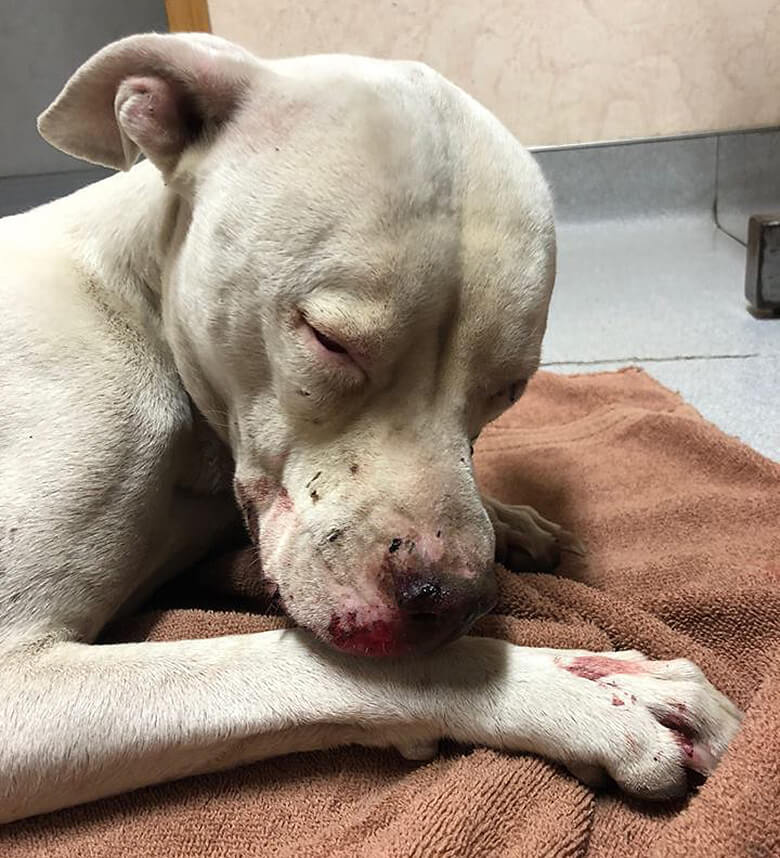 After starting a crowdfunding campaign, Cross is overseeing Nala's recovery period, and with the funds, she is on the mend, telling us she is "thriving and happy."
After Nala gets healthy, Cross says that they "are going to keep Nala and hopefully get both dogs training so that they can be best puppy friends."
Check out the video of them being reunited: