For Best Friends Pet Super Adoption event, 800 dogs, cats and bunnies made their way out to the Brooklyn Expo Center hoping to get adopted.
And for many, they did find their forever home. According to the final tally, 166 pooches went home (along with 79 cats) all from various shelters including Badass Brooklyn Animal Rescue, Sean Casey, Social Tees, Posh Pet Rescue and BeFreegle. That is 1 in 4 animals. Not bad!  
Here is one special dog that found her forever home. Named Rita, she is the last Sandy Hurricane dog to finally get adopted, and it seems like she will make an amazing addition to any family.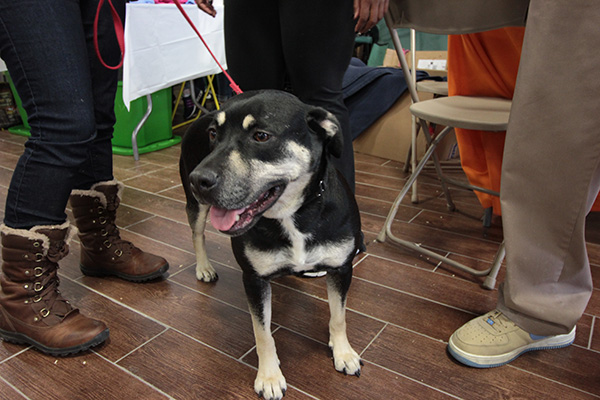 "She started out as this stressed out dog but through training and consistency she has turned into this love bug of a dog," says her foster mom. "She loves to play and she will be a great active, walking partner." And her new mom, Deana, couldn't get enough of her, "She's just so cute."
Related: Best Friends Animal Society Is Coming to New York City, Opening Facility in 2016
Other extremely sweet dogs are still looking for their forever home, including Rainbow. After either being bit by her former family's pet bird or just scratched (depending on who you ask), Rainbow had to undergo extensive surgery on her face. But that didn't keep her spirits down.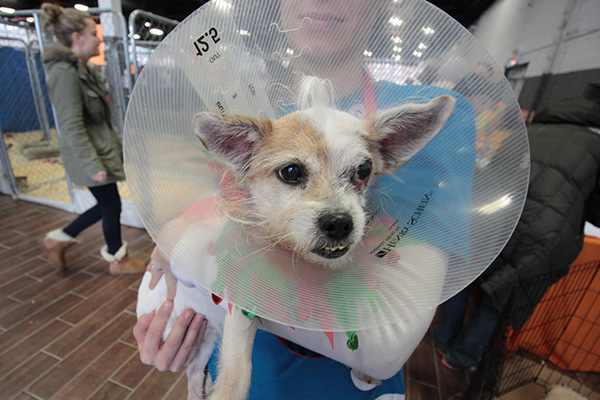 "She is incredible. She loves people, loves other dogs, loves her squeaky toys and LOVES to eat," says her foster mom Shannon. "Every time we are on a walk and see a person, she stops, because she is so excited."
While these absolutely adorable dogs didn't really need much help shining, there were a few big-name folks that came out to lend their support for the adoption event.
Actor Amanda Seyfried getting some puppy love.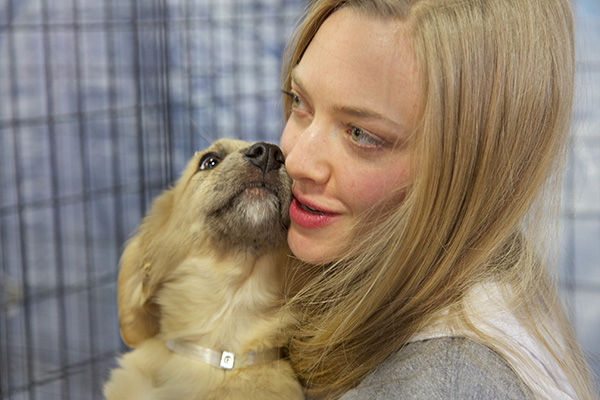 Actor Edie Falco gazing into some adorable puppy eyes.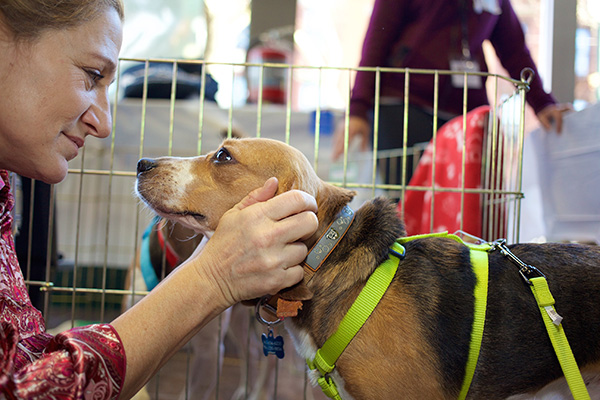 Actor and singer Bernadette Peters giving a much-deserved dog some love.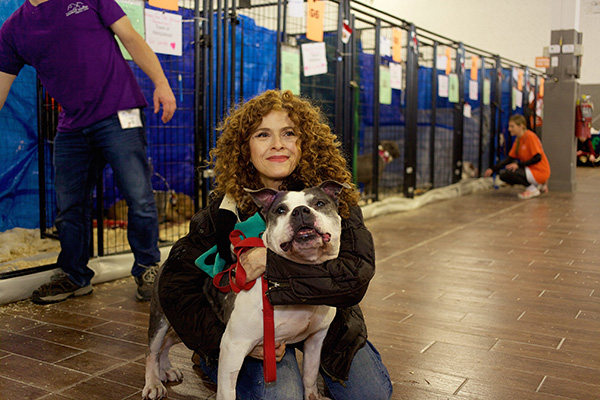 Not to be out done by these celebs, Marnie, the famed Instagram dog, made an appearance, representing shelter pups (especially the oldies). And yes, she had to share the spotlight with actor Amir Arison from Blacklist.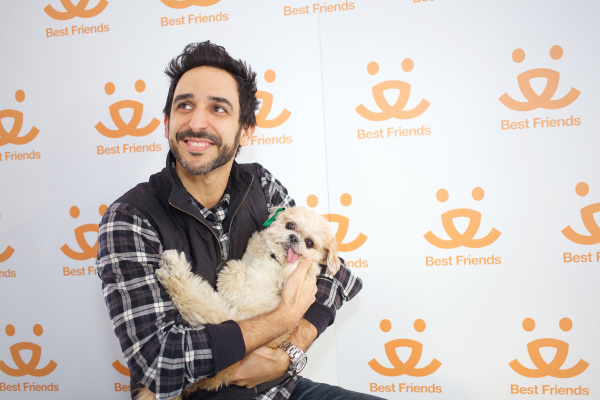 If you are thinking of bringing an animal into your home, consider adoption. There are a lot of furry friends that need homes. Check out Best Friends Animal Society website for more information or head on over to your local shelter or rescue organization.
Related: Emmy Rossum, Amanda Seyfried and Others Show Their Support at the Best Friends Super Adoption