Ah, New York City's beloved bookstore, the Strand.
When it isn't being featured in New York Magazine (great read), the East Village store is focusing its energy on making dog lovers happy this holiday season.
The pup-friendly landmark (they even have a dog mascot named Gizmo) has designed a Dogs of NYC signature bag. (Don't worry cat lovers, there is also one for you too.)
And these aren't just any old dogs. When choosing the 39 pooches featured on the bag, the shop's in-house designer and illustrator Topher MacDonald was inspired by NPR's Dogs of NYC interactive map, according to BarkPost.  He took months designing the breeds (and even has a mutt to pay homage to Gizmo).
Related: Best Etsy Gifts For All Good (Furry) Girls and Boys
The bags are available with the choice of a navy or yellow strap and cost $14.95, making them the perfect gift for dog lovers in your life.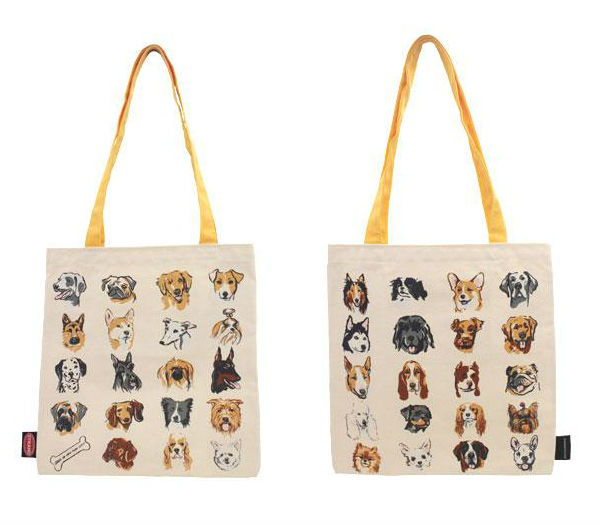 Photo Credit of Gizmo in featured image goes to Milla Chappell of @realhappydogs 
H/T BarkPost