Steamed chicken with dandelion and parsley quinoa,  buckwheat biscuits with apple and cinnamon and coconut and blueberry chia pudding, all sound like extravagant items you'd find at a Michelin-star restaurant. But this sort of dining experience isn't for the foodies of the world, rather our four-legged friend.
Last weekend, The Curious Canine Kitchen, a company that calls itself "Britain's first, holistic, pop-up dining event for dogs, had a two-day pop-up restaurant in London's Shoreditch. If a pooch was one of the lucky ones to experience the five-course meal (event sold out within days),  she got to be wined and dined. Dogs were greeted, brought to their table (fit for them), waited on by servers and ate delicious food — including tripe with seaweed and kale puree, crispy paddywack with reishi mushroom flaxseed cream and coconut water. Humans also got to nosh on seven different varieties of raw food including gazpacho raw soup, mini raw pizzas and ssauerkraut with sesame and ginger dressing on spirilna seaweed raw crackers. The ambiance was festive with paintings of dogs covering the walls and incenses burning, according to Time magazine.
Related: This Santa Monica Beachside Biergarten Boasts Tasty Food and Pup-Friendly Amenities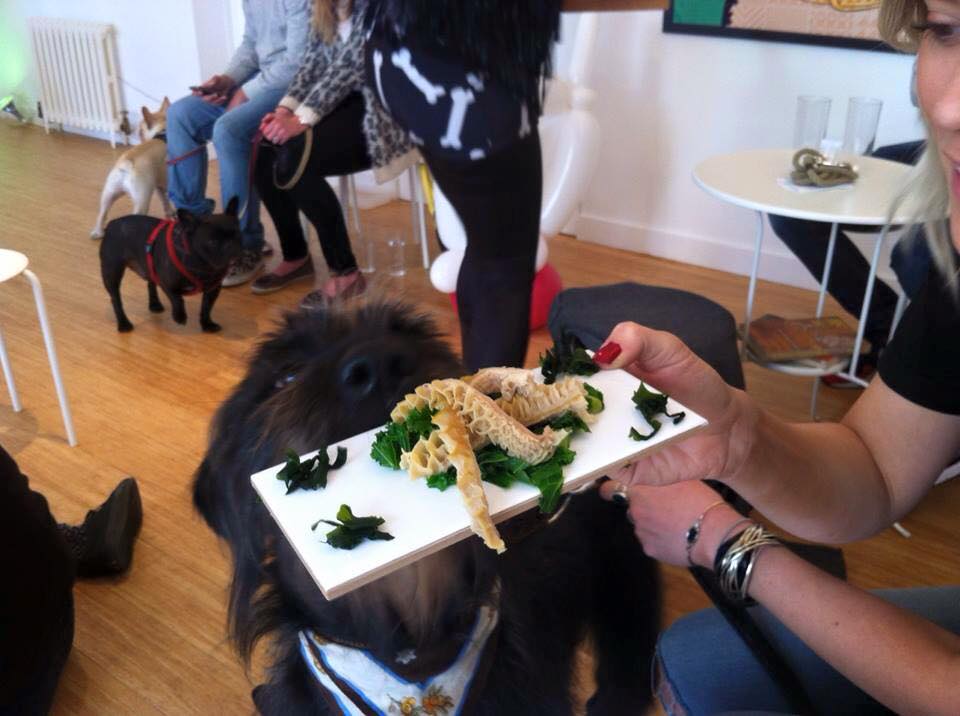 The event was hosted by Natasha Mason and certified raw-food chef Emily Stephenson to raise money for Amazon CARES, a charity taht focuses on wildlife conservation, and also honor the late Juliette de Bairacli Levy, a woman that was dubbed "the grandmother of herbal medicine and holistic dog care.
Besides some dogs passing on the seaweed side dish (can you blame them? ) the menu was a success!
Related: Meals on Wheels Now Delivers Food to Your Pup
Related: Barklyn Organics Is Starting a 'Dog Food Revolution'
Images via Facebook