This past weekend, Humans of New York shared a post about a dog that suffered from PTSD, as she spent her first four months of her life in a cage at a high-kill shelter. When she was finally rescued, she was so terrified of the world, she wouldn't leave her apartment for a whole year. But now, according to her owner, she is starting to come out of her shadow.
Related: Here's How Ella Fitzgerald Helped Her Owner Get Back on Her Feet
Here is the post in its entirety: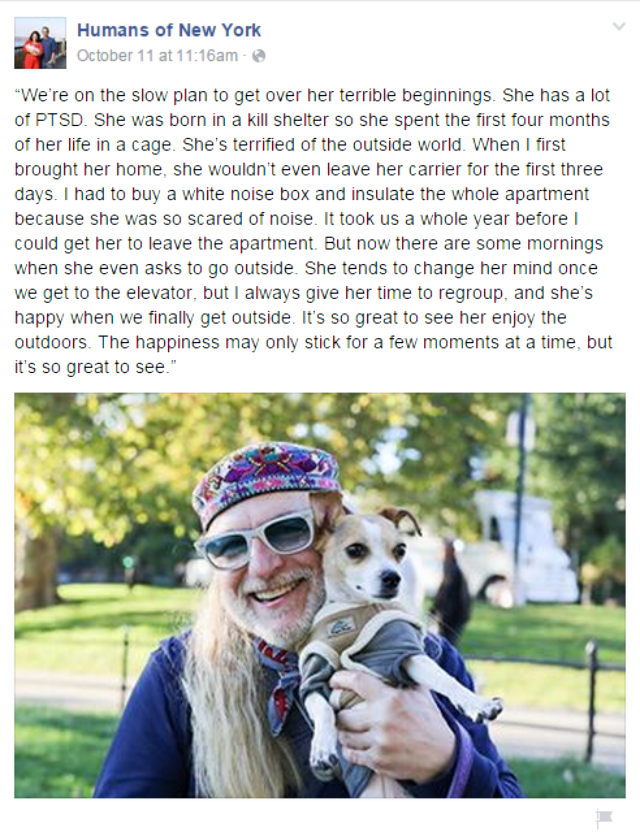 "We're on the slow plan to get over her terrible beginnings. She has a lot of PTSD. She was born in a kill shelter so she spent the first four months of her life in a cage. She's terrified of the outside world. When I first brought her home, she wouldn't even leave her carrier for the first three days. I had to buy a white noise box and insulate the whole apartment because she was so scared of noise. It took us a whole year before I could get her to leave the apartment. But now there are some mornings when she even asks to go outside. She tends to change her mind once we get to the elevator, but I always give her time to regroup, and she's happy when we finally get outside. It's so great to see her enjoy the outdoors. The happiness may only stick for a few moments at a time, but it's so great to see."
This post has garnered almost 500,000 likes on Facebook, over 27,000 shares and many comments, with a lot dogs showing their support.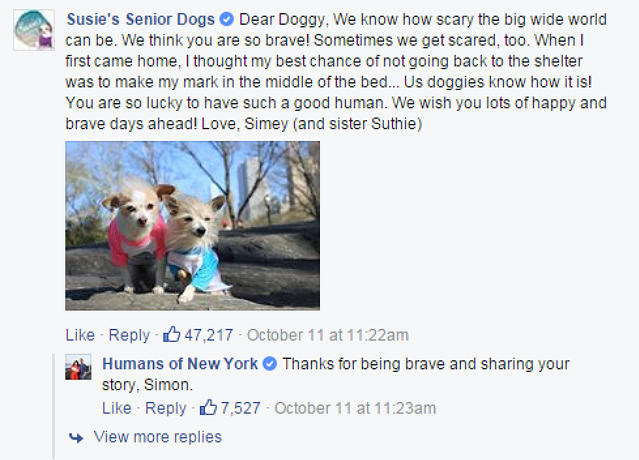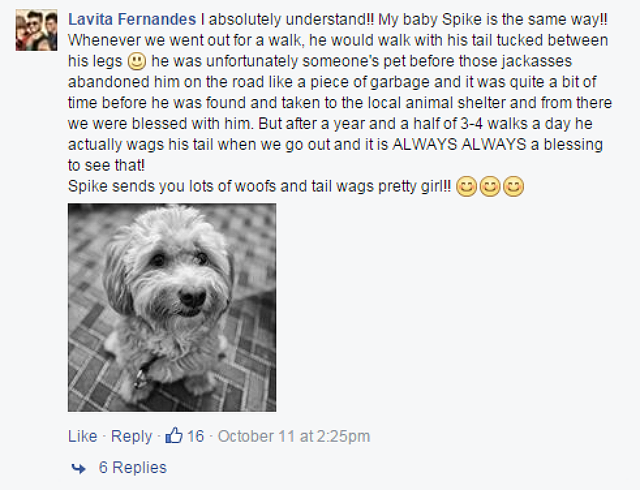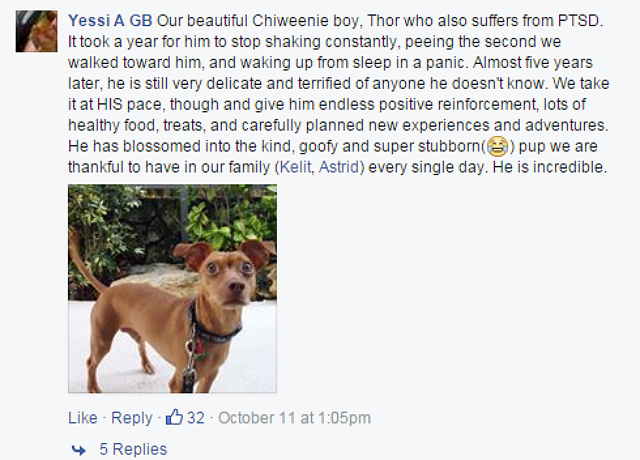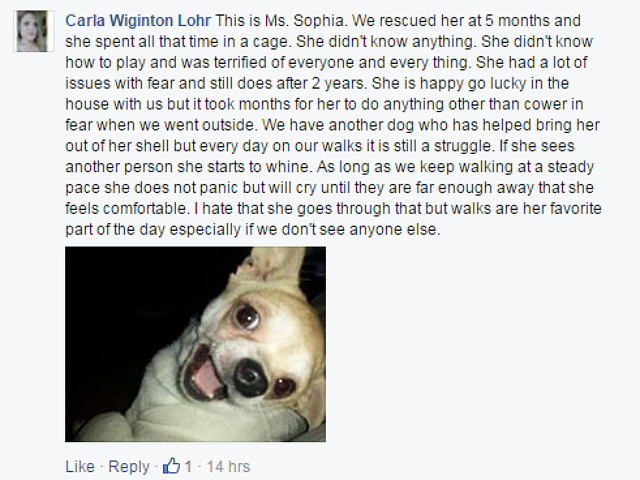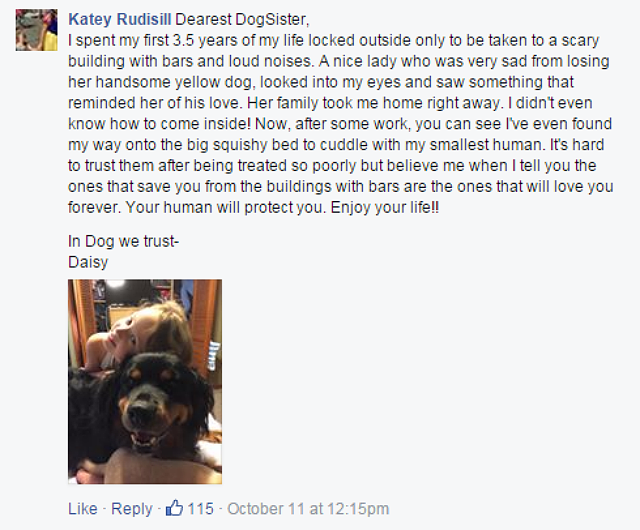 Main image via Tumblr