This article is sponsored by NomNomNow but the opinions expressed in the post are our own.
With promises to be more transparent, a focus on better ingredients and customization, the homemade dog food delivery market has taken off.
So, when NomNomNow reached out to me to see if I would be interested in trying out its food, I was intrigued to hear more about the company. Based in San Francisco, the company has been around for two years, with a mission to deliver "dog meals made with the freshest, restaurant-quality ingredients."
Related: Stinky Dog Breath? Here Are 4 Simple Toothpastes You Can Make at Home.
We recently welcomed a new dog into our family: Milo, an energetic American Staffordshire mix. Before us, he lived his life in a basement – no interaction with people, no walks, no love and a really bad diet. He was fed Vienna sausages, you know those sausages that come in a can and have an expiration date of like two years and super high in sodium. Yeah, that was his diet.
So, when we got him, he needed some work on getting on a dog diet and adding some nutrients to his meal. We currently feed him dog food but add other supplements to help him. We thought he would be the perfect candidate for NomNomNow's fresh dog food. The food is balanced, made with human-grade ingredients and has no artificial fillers or preservatives. Also, it is nice that the food is formulated by a veterinary nutritionist.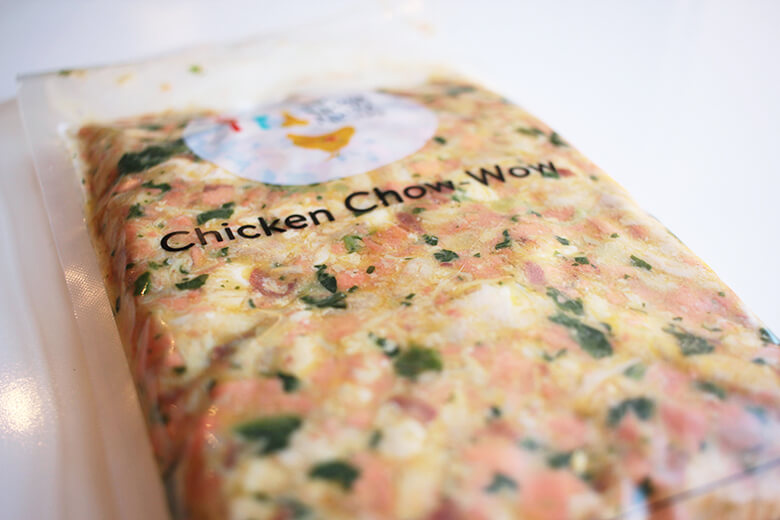 Placing an order was a cinch. We just went to their site and filled out a short survey. While Milo is at his ideal weight, I loved that there is a field for "current weight" and "target weight," allowing an easy way for pet parents to get their dog in shape.
With a variety of meals to try – Heartland Beef Mash, Tasty Turkey Fare, Chicken Chow-Wow, Porkalicious Potluck and Egg & Veggie Medley – it seemed like  there was something for everyone. We settled on Chicken ChowWow, as his dog food is chicken based and thought it would be a good transition. The meal has boneless chicken thigh, sweet potatoes, squash, spinach and fish oil, plus, a nutrient mix from NomNomNow to balance it out.
Related: Get Your Dog's Mind Working With Our 'Stinky Dog Treat' Scavenger Hunt Game
Once ordered, NomNomNow sent a follow-up email about what to expect, along with support. Because I live in New York, my plan was monthly. If you are in some Western states, you can choose between weekly, bi-weekly or monthly. (The information on the site is a little confusing but will be updated soon.)
Upon arrival, it was delivered to our apartment. While I wasn't able to get to it until the evening, the food managed to stay cold. Once I got the product inside, the individual packages were portioned out for Milo, making it easy to give NomNomNow to him. Because I was making the shift from dry food to homemade dog food, it was nice that they included transitions packets, so I can slowly introduce the new food to him. I  started out giving him a ¼ NomNomNow to ¾ dog food for the first few days.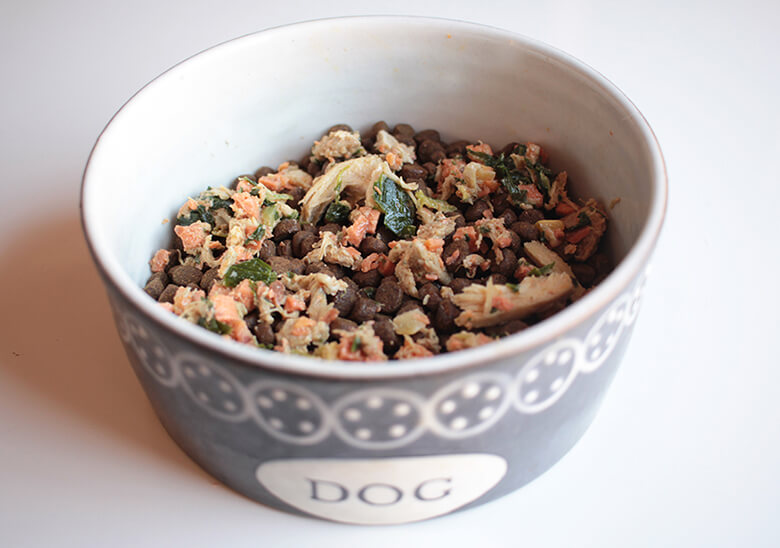 As you can see from the below pictures, he was beyond himself. We actually had to take a lot of pictures, as his tail and butt would just not stop moving. He was that excited. And he loved every bit of the food.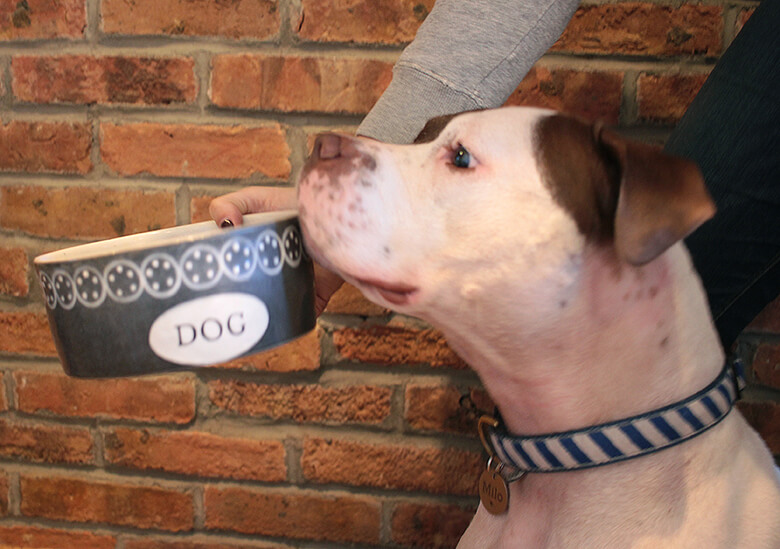 Related: 30 Super Easy Dog Treats Recipes Using 5 Ingredients or Less
When making the switch, we were a bit concerned because he has a sensitive stomach and sometimes introducing new food items to him can lead to a poop disaster, but we were pleasantly surprised this was not the case. No bad messes – at all.
We are only a few days in to our one-month trial, and so far, so good. We will keep you posted on how the experience goes and what we loved about it, and what we didn't like.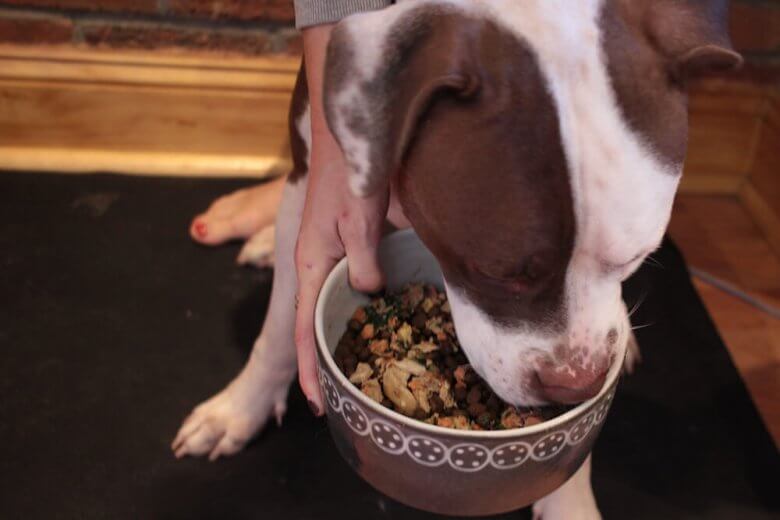 If you are interested in trying the food, head over to NomNomNow. They are offering our readers a special deal. You can get 50% off your first purchase. That's reason to celebrate.