For years, coffee has been the go-to beverage millions of Americans prefer to start their day with. Originally cultivated in southern Arabia, and now harvested in more than 70 countries around the world, this mighty little cash crop has been associated with religious ceremonies, political uprisings and more recently, something to savor as you catch up with friends. While some prefer to pair their morning cup with a muffin or a bagel, one up-and-coming brand can't think of a better way to wake up than to the scent of a specialty brew, and the cold nose of a special pooch.
Grounds & Hounds is not your ordinary coffee company. The mission behind this Nashville-based company is simple: to create a high-quality, specialty coffee while donating 20 percent of all purchases to partnered rescue groups. Hence its tagline: "Every pound saves a hound."
Related: Dog For Dog Gives Back to Pups in Need With Its 'Buy One, Give One' Model
"We are a premium coffee company using small batch, specialty coffees as a medium to achieve our goal of providing every pup with a second chance," says founder, coffee aficionado and dog lover," Jordan Karcher. "As we grow to become the animal lover's coffee of choice, we will be able to provide ever increasing streams of funding for rescue and overpopulation initiatives throughout the country."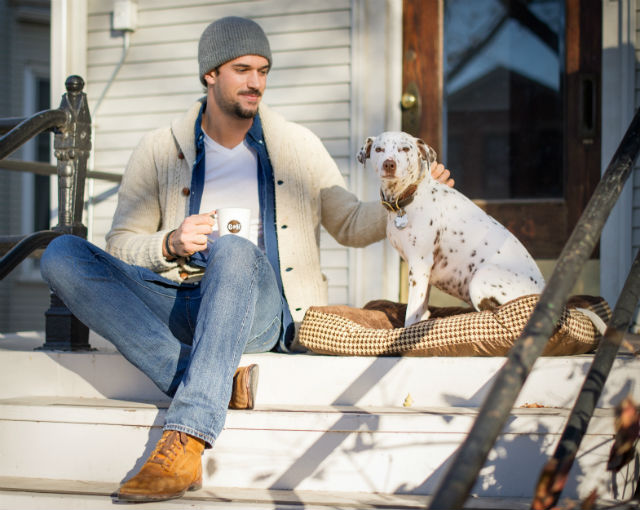 Having started drinking coffee at the age of 12 and developing an extensive palate over the years, Karcher's appreciation for the diversity coffee has to offer shows in his blends. From Grounds & Hounds' bestselling Alpha Blend, a dark roast, to the complex and fruity Ethiopian Yirgacheffe to Karcher's personal favorite, Morning Walk, everyone is sure to find a blend suited to them. "Even though we create specialty coffee we wanted to create a product that anyone could buy, something that would appeal to everyone." Along with the coffee, shirts, mugs and totes bearing the brand's name are available for purchase on their online store. Beans by the bag can be found for purchase in a variety of retail outlets, including Whole Foods locations in Indiana, Orvis sporting good stores in Vermont and pet boutiques and gift shops along the West Coast. For every three bags purchased, the company can feed a sick puppy baby food for seven days; 15 bags will provide a month's worth of food for a medium-sized dog and 30 bags allows the company to place an at-risk dog in a rescue organization.
Driven by the belief that change starts on a local level, Karcher and his crew ensure your donation is directly benefiting your community. So, rather than donating to one organization, Grounds & Hounds has teamed up with several different rescues throughout the country, donating to the partnered rescue closest to the area in which the buyer lives. Beginning with its first partner, Best Friends Animal Society, the company now works with 14 groups throughout the country and funds from its program have gone on to house, feed and maintain daily operations so crucial to carrying a dog from the street to their forever home.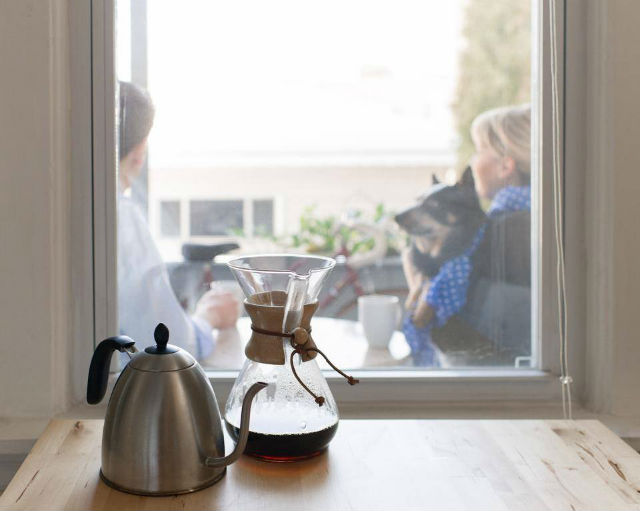 As always, Karcher looks to the bigger picture to create the most effective impact possible. "If we can prevent animals from entering into the system, we don't have to rush to find funding as a last resort to prevent euthanasia," he says. As Grounds & Hounds continues to grow, their donation model has adapted with it. "We now work with pilot programs in certain cities, where we donate more directly to spay and neuter programs, microchipping and vaccinations." Since its inception in early 2014, the regular donations of Grounds & Hounds has already begun to make improvements to the lives of more than 1,000 dogs in need.
Related: The Kombucha Tea Company That Gives Back to the Dogs
All of these milestones and achievements would never have been made possible without a serendipitous meeting.
The concept behind Grounds & Hounds began in 2012 after a chance encounter the company's founder, Jordan Karcher, had during an adoption event in Los Angeles. He had no intention of taking a dog home that day but when a malnourished dalmation crawled onto his lap and put her cold nose into his jacket pocket it was clear he would be welcoming a four-legged companion into his home. Named Molly, this rescued dog not only became his best friend but also Karcher's motivation. "She triggered that emotion in me and inspired me to help others."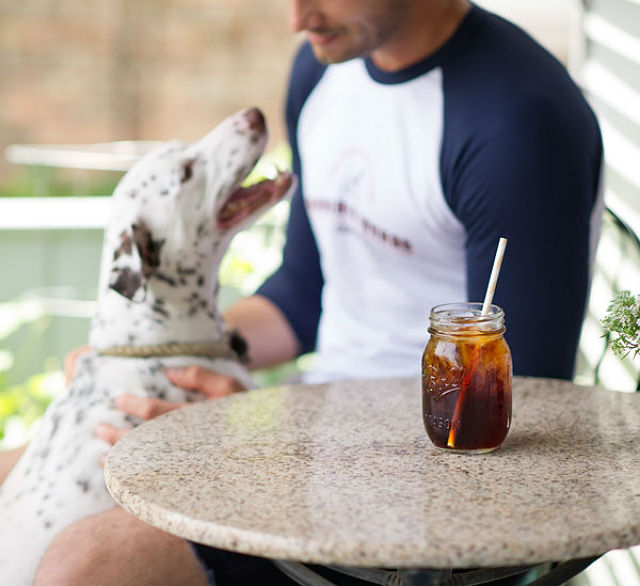 A graduate student at the time, Karcher backed out of a promising internship with Pepsi to pursue Grounds & Hounds full time, bootstrapping the business onto an already overwhelming schedule. "It was the dumbest and smartest thing I've ever done," Karcher laughs.
About to enter its third year, this fully-operational company is just getting started. With a new service offering auto-renewed orders and gift subscriptions via its online store, Grounds & Hounds is focused on keeping one foot in front of the other, expanding its network and growing every day. Yet, the value this company places on its community of supporters continues to be the backbone of its operation. "It's much more impactful coming from you than from us or some magazine. Every referral, mention and post on social media helps us more than anyone can imagine," says Karcher. "We really are a community-oriented product."
Inspired by one man's love for his dog, Grounds & Hounds will always remember that no amount of change is too small. "At the end of the day we do something to make a positive impact in the community," Karcher states. "Whether or not we're successful, at least we're doing something that might help one family connect with one dog that may not otherwise be around without our help."
Related: Simple and Free Way to Help Homeless Dogs on National Mutt Day