At the age of 5, Zachary Boucher was diagnosed with immune disorder hypogammaglobulinemia, causing him to frequently suffer from pneumonia and sinus infections. But that didn't stop him from dreaming of becoming a K-9 police officer.
Well, his dream just came true.
The Cape Coral Police Department in Fort Meyers, Florida put on a special ceremony at the headquarters and swore in the now 8-year-old Boucher, making him the youngest K-9 officer.
"It's better than SeaWorld," he told the Pine Island Eagle.
The boy received an official K-9 uniform — donated from two companies — along with a K-9 badge, presented to him by his best friend, his 17-year-old uncle Ryan Boucher.
Related: Maine Officers Give Police Dog Final Salute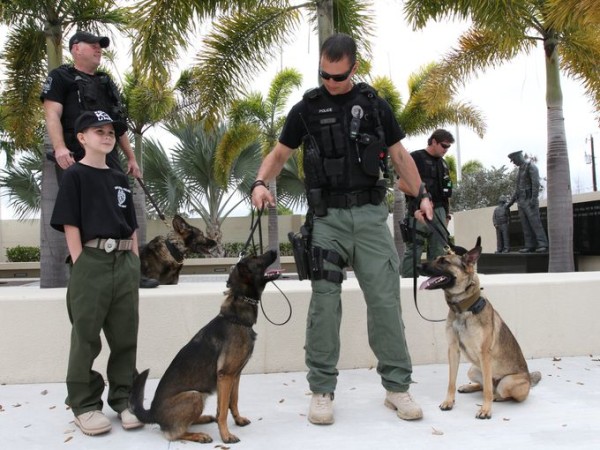 Boucher was sworn in by Police Chief Bart Connelly.
"One of the proudest days of a police officer's life is his swearing in," Connelly told the outlet and added he was happy to have the boy join the department's family.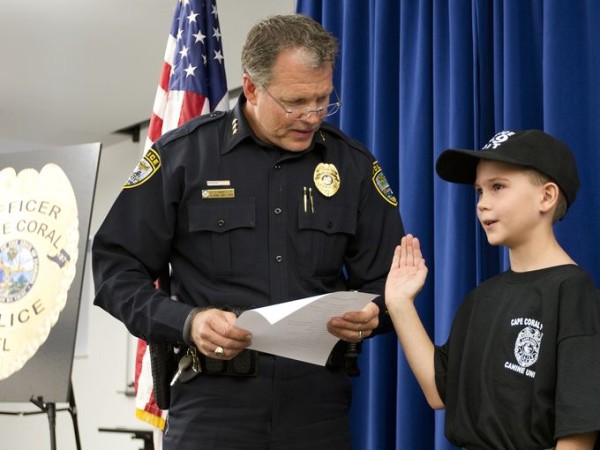 But it wasn't all fun and games. After the inauguration, Boucher went to the department's K-9 training facility where he learned how to handle the dogs, including commands like up, down and attack.
Related: Pit Bull to Join New York Police Force's K9 Unit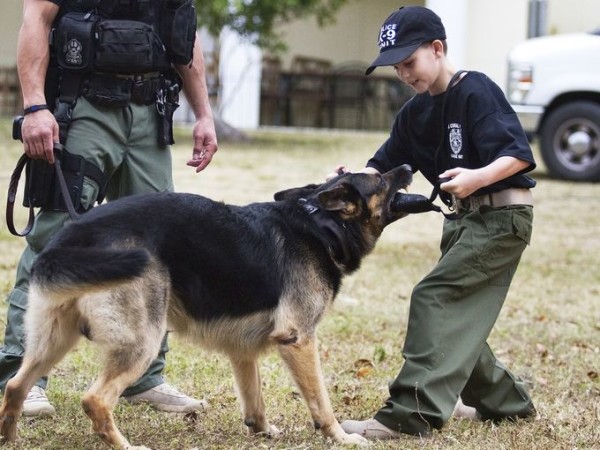 "This is fun. It's fun to make somebody's dream come true," Connelly told the outlet.

Related: Police Dog Fights Off Bad Guys, Saves Cop's Life
Images from The News-Press