Money may not buy happiness but for one dog, it buys treats.
Named Holly, the 5-year-old Labrador, is obsessed with money, collecting (and sometimes stealing) dollar bills, so that when she wants a treat, she will fork over the cash to her owners in exchange for a cookie.
"When she hears any of us in the house counting money, her nose is right under your arm waiting for her dollar," says Casi Cook, who owns Holly with the rest of her family.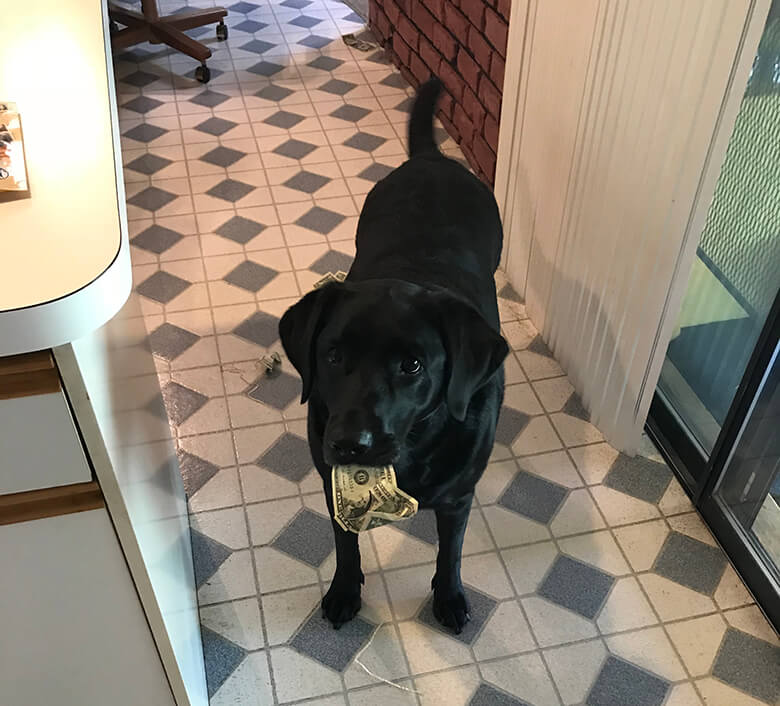 Her obsession with cash (and treats) started at a very young age.
Related: 30 Super Easy Dog Treats Recipes Using 5 Ingredients or Less
"When she was a puppy, she was a thief just like any other pup," recalls Cook. "She would always go in our bags and take out money, we were scared that she would eat it, so we bribed her with treats, or cookies, so she would put down the money."
She added, "After a lot of times of her stealing money and getting cookies, in the smart little mind of hers, she put together that money equals cookies."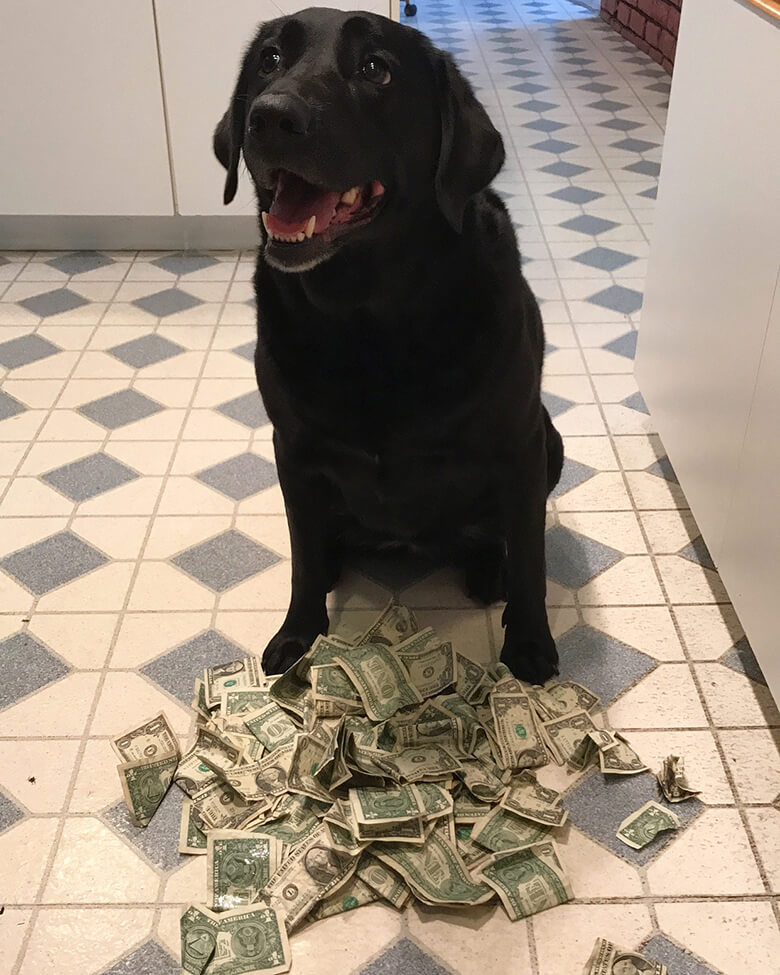 Now, having a stash of about $90 hidden all over the house — in the kitchen, living room, in the hallways and on beds — Holly just trots over to a family member, cash in mouth, when she would like a treat.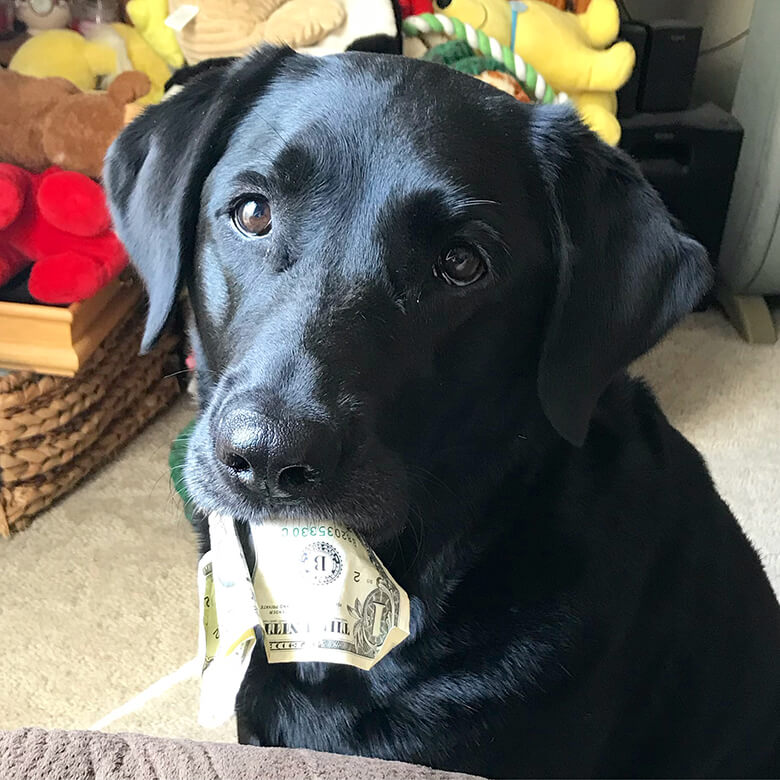 "When she pays for her treats, we take it away from her so she knows she 'paid,' and when you buy things you don't get your money back," says Cook. "But we put it in her piggy bank until the money, all over the house is gone, and then we restock her."
Not a bad life for a dog.
Related: Ultimate Guide: 24 Things You Need to Know When Introducing a New Dog to Your Kids
Here she is in action: