Everyone is familiar with the "buy one, get one" incentive but what about "buy one, give one?"
While the concept is relatively new, many companies have jumped on the bandwagon in hopes of successfully weaving a social cause into their mission. TOMS was one of the first and probably most famous companies to focus on not just profitability but also social impact. The company set out to provide an impoverished child a pair of shoes for every pair purchased by a consumer. After the strategy was proven to be a success, more companies followed suit including eyeglass company Warby Parker, SoapBox soaps and Smile Squared, a company that offers a toothbrush to a child for every one sold. A dog food company has also thrown its hat into the ring, except it is looking to give our four-legged friends a helping hand.
Dog for Dog believes that all dogs deserve to be fed healthy, nutritious food that tastes great. So for every bag of food or treats purchased, the Santa Monica, Calif-based company will give another equal bag to a shelter or rescue organization in need. This act can make a world of difference for animal welfare organization and the pups they rescue, as countless hours and dollars are spent maintaining the daily needs of an operating animal shelter, ranging from insurance to medical care and community outreach and education — and that just covers a few. When the dietary needs of a group of animals is met, those resources can now be directed to what may otherwise have been an underfunded area necessary for an organization to function to the best of it's ability.
Related: The Dog Bakery Serves Up Heavenly Treats for L.A. Pups
This idea of giving back started when founder Rocky Kanaka wanted to do more than just run a profitable business.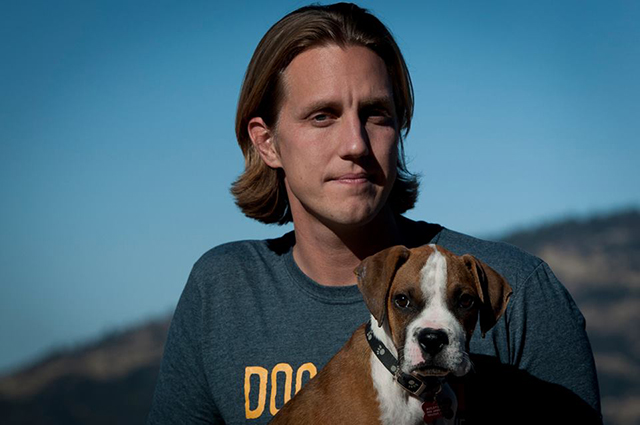 Following a successful corporate career in Los Angeles, Kanaka left to open a small chain of pet stores called The Dog Bakery, and it was here that he got his first taste of small-business practice and community involvement.
Kanaka and his team would regularly work with rescue organizations to hold adoption events in their shops, and while most days would typically end with several dogs finding their way into their own forever homes, repeatedly seeing those remaining two or three returned to their respective shelters left Kanaka feeling frustrated.
"It just felt like we couldn't do enough," says Kanaka. "I wanted to start something where everyone could be a part of and make a difference while doing something they're already doing, which is buying dog food."
Related: Dog Entrepreneur Rocky Kanaka Transforms Rundown Animal Shelters into Stunning Sanctuaries in New TV Series
Inspired, Kanaka began developing all-natural dog food and treats for sale in his shops with one goal in mind: giving back. Today, he still turns to the shop for insight.
"I love it because it helps me keep my finger on the pulse," he said. "We know what works, because we test them out in the stores first…we kind of listen to what consumers are looking for and develop a product based on that."
The current line up of products includes a range of dog foods – everything from Lamb and Brown Rice to Grain Free with Ocean Fish and Salmon. Consisting of all-natural ingredients, the formulas pair proteins with omega fatty acids to create a healthier coat and skin and all recipes are free of corn, wheat, soy, gluten, hormones, artificial flavors and preservatives. The dog food can run anywhere from $13 to $48.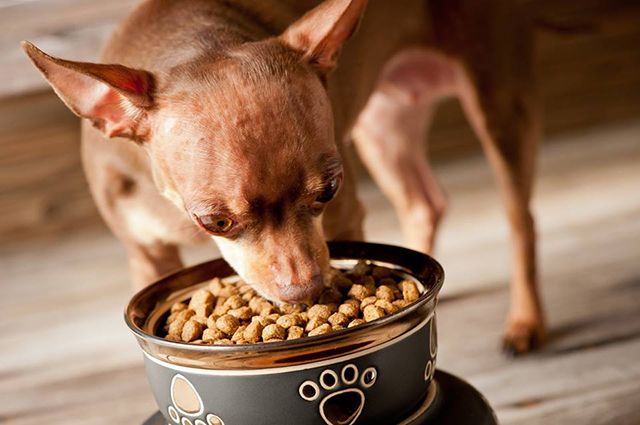 They have even managed to improve on every dog's favorite snack: peanut butter, with their specially formulated Dogsbutter. Unlike human-grade peanut butter, Dogsbutter is free of sugars, salts and hydrogenated oils and is made with coconut, flaxseed, and ginger to aid immunity and digestion.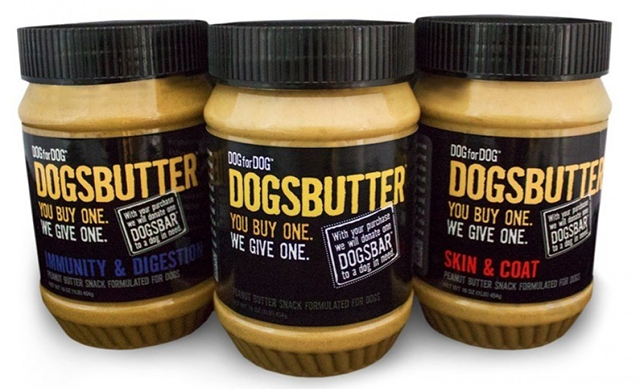 These treats, along with other kinds, can set you back $3 to $10 bones, but your dog will thank you for it.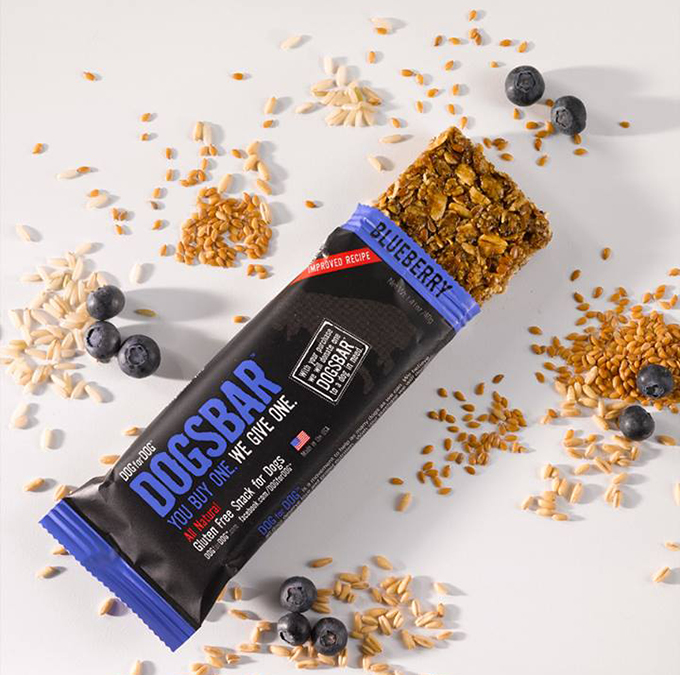 To get the product in the hands of shelters, Dog for Dog reaches out to local businesses and educates them on their social cause. The company works with several pet-supply retailers — both big and small — and ensures the donation process directly benefits the community in which the Dog for Dog item was purchased.
"In many cases the retailer that's selling the product gets to choose where they want their donations to go to and that works well as they're usually working with certain local rescue groups already," said Kanaka. Currently, Dog for Dog products can be found at Petco, Unleashed by Petco and participating retailers in your area — and they are always looking to build new relationships.
Besides getting the word out by speaking to local pet stores about its business model, Dog for Dog has staged an online presence in just about every arena possible. The company can be found on Facebook, Twitter and YouTube, as well as Pinterest and Google+. This sort of grassroots marketing strategy helps build an online community of people with a common interest help spread the word in a more organic fashion – a smart strategy for any company. Indeed, 92 percent of marketers indicated that social-media exposure have generated more exposure for their businesses and 80 percent have indicated that their social-media efforts increased traffic, according to Hubspot.
"We specifically ask rescues and retailers to use our products and to help us spread the word, because we can't do it without them, said Kanaka. "That's really exciting, because then you get to see how business should work, which is relying on each other and the community.
Related: Don't Be Fooled: Here is What Dog Food Should Contain
Beginning in September, you can see their hard work pay off firsthand on the CW network, as Kanaka and his team use their resources to makeover several hardworking rescues and shelters on the new show, Save Our Shelters, airing Saturday mornings,
Dog for Dog is a real win for win. The simple act of purchasing a product made with high-quality ingredients not only benefits your own dog but many dogs in need living directly in your community. Last year alone, the company donated more than 52,000, and they believe they are just scratching the surface.
"We simply ask for people out there already doing what they're doing [and that's buying dog food] to take the time and try Dog for Dog, because every day, something you're already doing can make a really big impact."
Related: The Kombucha Tea Company That Gives Back to the Dogs
Images via Facebook