A baseball team may have pulled the old dog switcheroo on fans.
It is alleged that the Milwaukee Brewers replaced the team's beloved pup Hank with an impostor.
The conspiracy has been around for some time but it bubbled to the surface when Brew Crew Ball took the team to task last month for the "dog and switch." The blog posted several pictures of the presumed "old" Hank and the apparent "new" Hank side by side.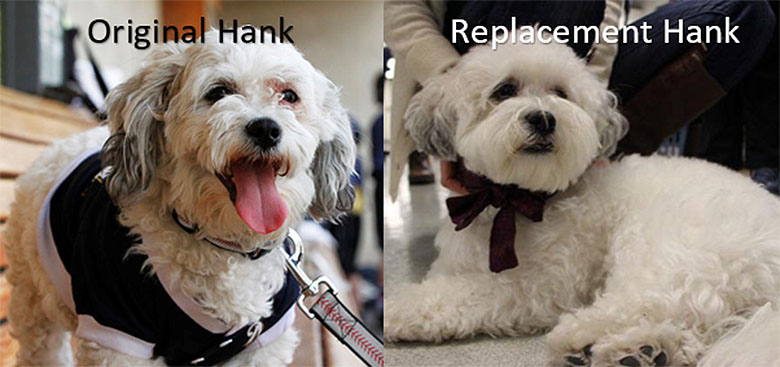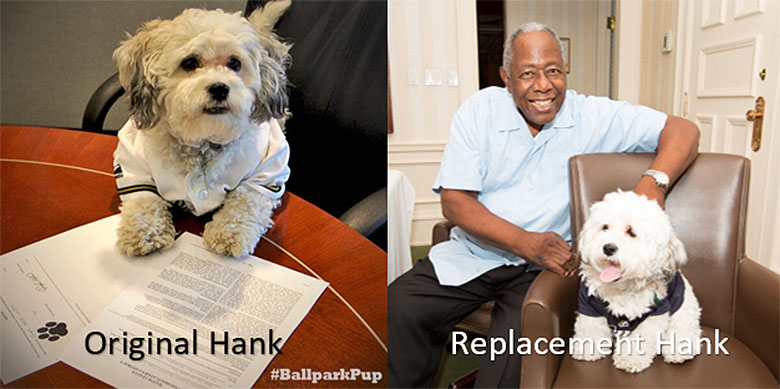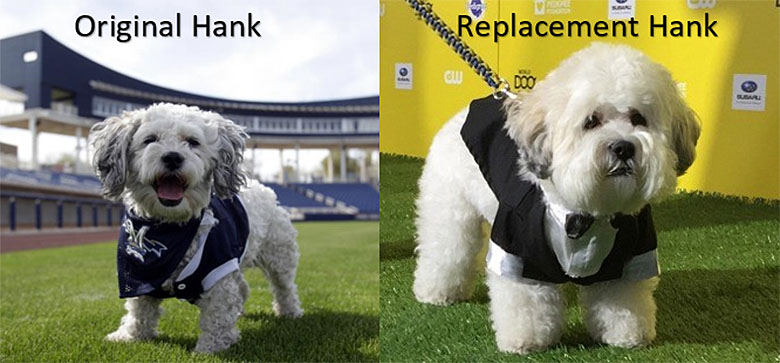 Related: This Ballpark Will Offer the First-Ever Dog-Friendly Ballpark
"Now, there is nothing wrong with the new Hank. Hank II is, like his predecessor, a Very Good Baseball Dog," wrote Brew Crew Ball's Travis Sarandos. "But do not lie to me and try to tell me that the dog on the left and the dog on the right are the same dog."
The site also noted the coloring on the face and ears is incorrect, the face shape is different and the position of the ears is off.
Related: Derek Jeter Opens Up About His Life With His Dog Kane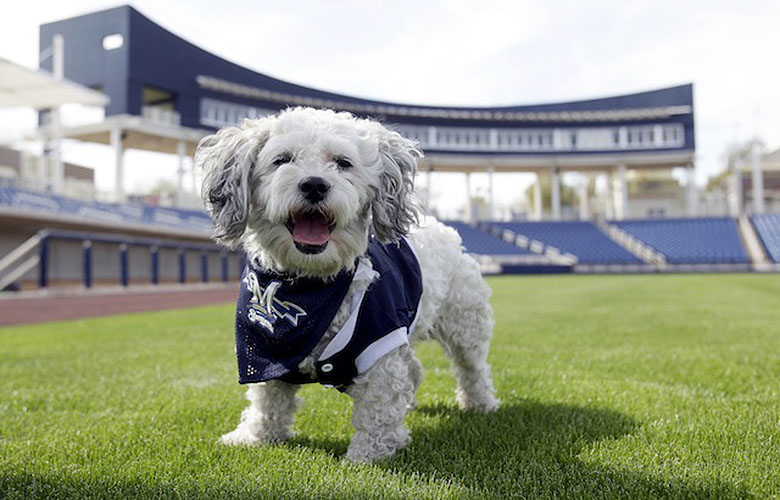 The white fluff ball came to be the team's unofficial mascot in 2014 when he wandered onto the field. Believed to have been hit by a car, the team took the dog under its wing and was adopted by Brewers Vice President Marti Wronski. Since that fateful day, it has been Hank pandemonium. The team has baseball memorabilia with the dog's mug on it, the pup got a decked out dog house and was named Dog of the Year at last year's World Dog Awards. He's on a roll and fans love him. Which may explain why if indeed the original Hank passed away, the team may not have announced the death. Instead, they introduced a second Bichon and prayed to the dog gods no one would notice.
The team has responded to these allegations, stating that a lot has changed in the last two years for the rescued dog.
"He's had a bath, he's had a few good square meals, he got a new house… it makes sense that he'd look a little different," the team wrote on its official website.
They should have just stopped there, but instead Tyler Barnes, the vice president of communications for the Brewers, said something that may have some people again asking, Is this the real Hank?
"The 'real' Hank? What is real and what is an impostor? Is the Tooth Fairy the next target? Santa Claus? The Great Pumpkin?" said Barnes.
Related: When It Comes to Security Training, the Brewers' Mascot Dog Is an Epic Failure
What are your thoughts?