To announce its collaborations with Ariana Grande's dog Toulouse, Coach hosted a fun-filled brunch at the The James New York hotel in New York City  yesterday morning.
Guests got to enjoy catering from the David Burke Kitchen while the four-legged attendees got to nosh on tasty goodies from Pussy and Pooch. Besides enjoying a fancy brunch, dogs were given massages by Cynthia Okimoto of New York Dog Nanny and got caricature drawings by Mark Ziemann of Caricatures by ZMan
Related: From Doggie Daycare to Animal Healing and Telepathy, This Place Has Something for Everyone
While Grande didn't make an appearance, Toulouse was there to celebrate the partnership. And so were a host of other famous dogs including Toast Meets World, Tinkerbelle, Samson the Doodle, Cookie of PS.NY, Oscar the Frenchie in NYC and Walter Cronkite, to name a few.
Grande's dog, along with Miranda Kerr's pup Frankie, are just the latest additions to the "Coach Pups" campaign. The two are following in the footsteps of Lady Gaga's dog Miss Asia Kinney, who made her Coach debut earlier this year.
On behalf of each dog model's owner, Coach made donations to Downtown Dog Rescue, Best Friends Animal Society's No Kill Los Angeles and Chicago French Bulldog Rescue.
For the campaign, Toulouse is shown with the Ace bag, while Lady Gaga's dog models with the Edie bag and Miranda Kerr's pup poses with the Swagger bag.
Here are a couple snapshots from the event: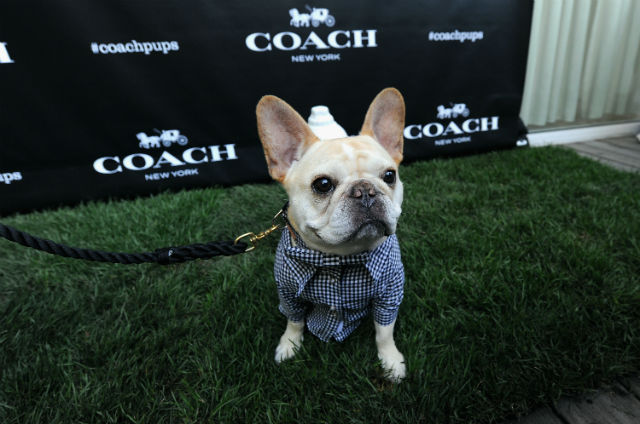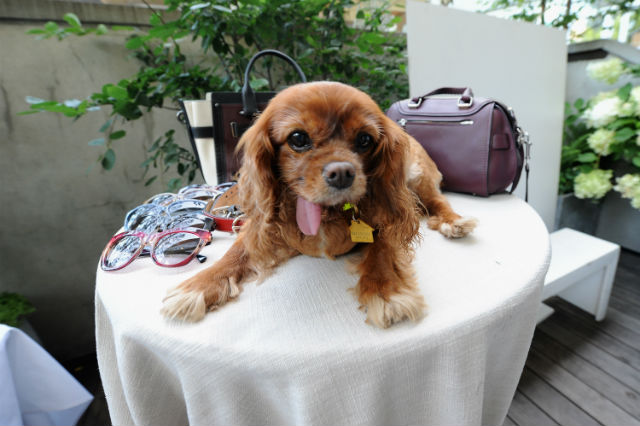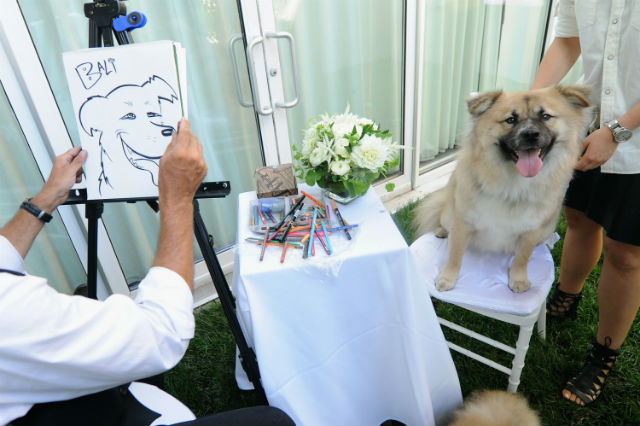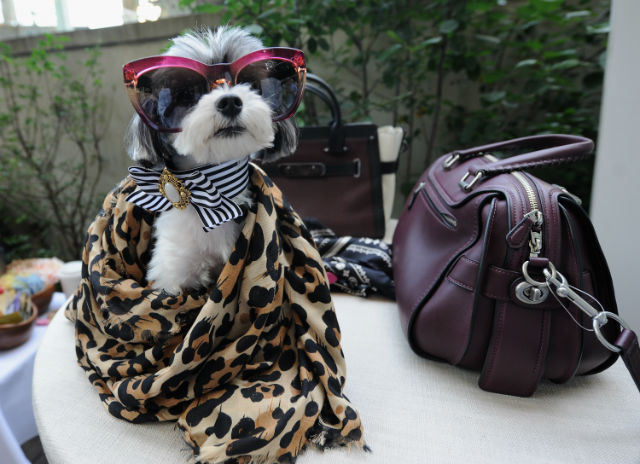 Images via Getty