One of the best things about dogs is that they will love you no matter what you give them for Christmas. You could probably give them an old sock (or just let them get away with it when they steal your underwear from the hamper) and they'd be happy.
But dog people aren't quite like other people, so you know you'd never do that. Of course your dog gets a Christmas gift! It might even be wrapped and waiting under the tree — even though pups lack the opposable thumbs necessary for unwrapping (well most do).
So the question isn't whether you're going to get your furry pal a present, but what to get her. If you've left this year's Christmas shopping to the last minute, we're here for you.
Here's a list of the best gifts Etsy has to offer this year.
Related: Throwing You a Bone, Here Are the Top 10 Gifts for Dog Lovers
Prelude to a gift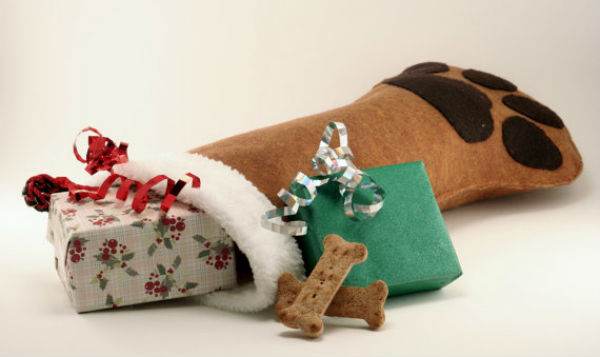 So, if wrapping is out of the question, then your pup definitely needs her her own paw-shaped stocking to hang by the mantle with care. As for the goods to stuff in the stocking, well, there are a few categories to choose from:
The Practical
Wood Dog Leash Holder/Pet Room Decor ($24.95)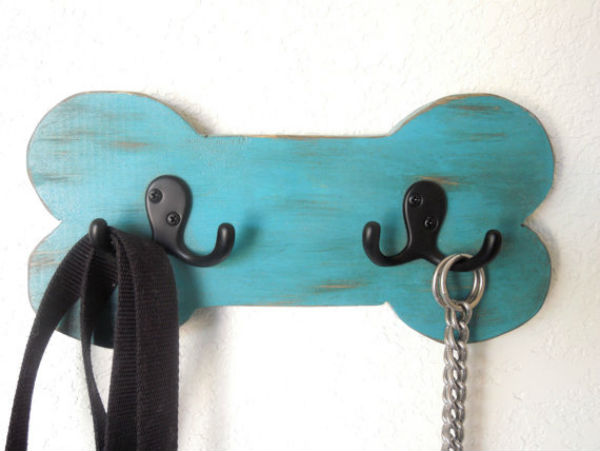 Have you ever driven your dog absolutely bonkers by stumbling around searching for a leash when all they wanna do is go for a W-A-L-K? This gift will help you prevent all that ruckus. Hang it up by the door, and their leash and collar have a place to live.  Available in six colors, including winter white and desert turquoise, this gift is pretty and practical and comes with the added bonus of having an extra hook to hang your keys, so you'll never be locked out coming home from the dog park.
Wooden Dog Toy Box ($39.58)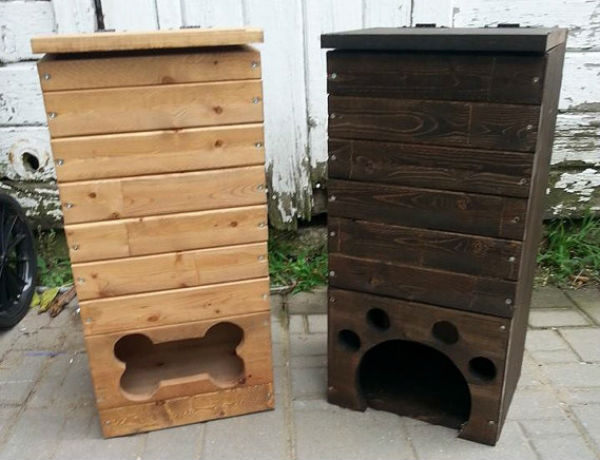 Available in a light golden stain or a dark espresso, these homemade toy boxes are as elegant as they are functional. They are perhaps more of a present for dog-parents than pups, though, so make sure you throw a dog a bone if you go this route.
Related: On Jimmy Fallon, Oprah Offers Up Advice to Gift Givers
Custom Cookie Cutter Dog Bone Treat ($14.00)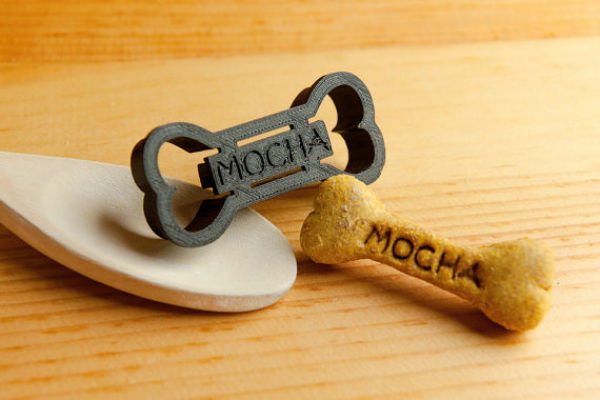 Keep Santa's cookie jar full of treats that are custom-designed with your dog's name on them! And to further discourage the greedy paws of hungry relatives, NameThatCookie also has cookie cutters available in doggy shapes. Even though your pup can't play with this gift, he'll surely thank you for it.
The Stylish
Blush Bowtie attached to Brown Leather collar ($29.99)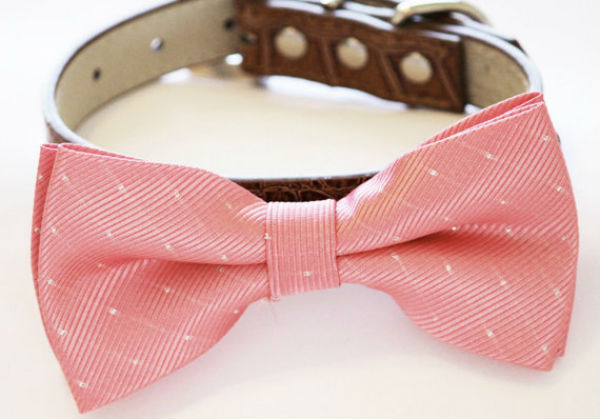 Just in time for New Year's Eve, your dapper boy wonders or sweet girly girls will greet 2015 in style with this snazzy bowtie.
Infinity pet scarf-scarves for pets ($18.00)
A chic alternative to puffy coats and flannel sweaters, these infinity scarves come custom-made to your dog's specific size. Other (completely adorable) custom options include: beanies, beanies and legwarmers, hoodies (that are EVEN CUTER if you call them onesies, which is what they look like), and a knit bowtie that will make your pup look like royalty.
The Fun Stuff
RED Merry Christmas Ya Filthy Animal Ugly Sweater ($13.99)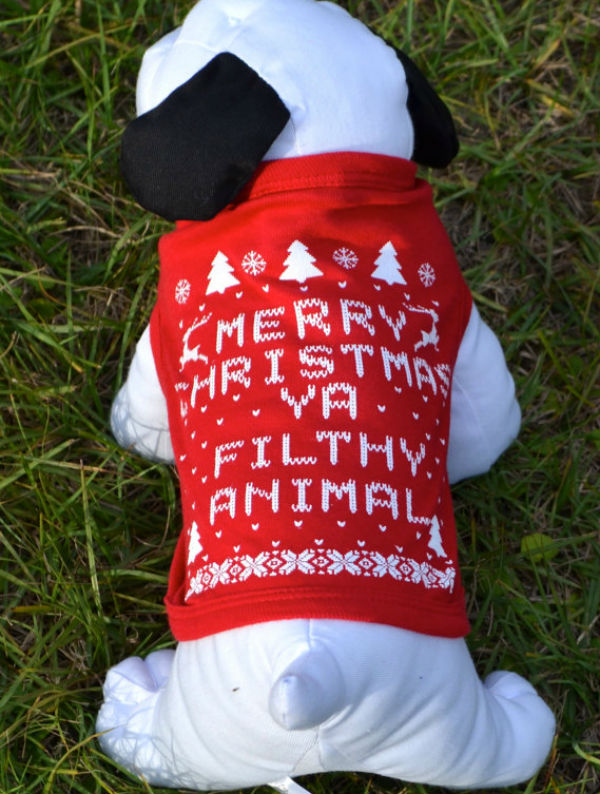 More fun for you, but this is the perfect gift if you plan to host or attend any Ugly Sweater Parties.
INGROUND Dog Tug Toy: Spin and Flexes in Every Direction! ($49.99+)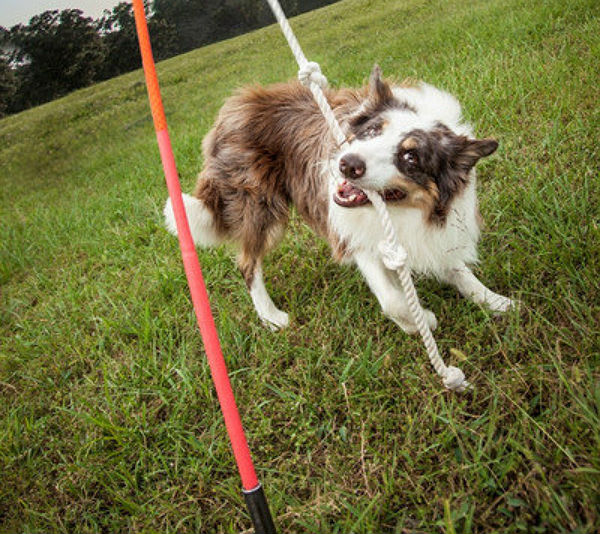 At long last, a present your dog can actually play with! A tug that never tires, that will keep her busy from New Year's Eve through May Day.
Related: A Beautiful Dog Bowl That is Eco-Friendly and Guaranteed for Life? Yes, Please.