The obsession with images of posing dogs has been around a lot longer than Instagram.
There has been the iconic Dogs Playing Poker by C.M. Coolidge, Andy Warhol's muse, a dachshund named Archie, and the various dogs seen in Norman Rockwell's artwork, to name a few.
This upcoming week auction house Bonhams will let dog lovers get up and close and personal with some stunning dog art.
Related: In Latest Auction, Andy Warhol's Love of Dogs Is on Display
Occurring on Feb. 17, with previews between Feb. 13 and 16, the Dogs in Show and Field auction will include 167 lots of paintings, sculptures, print and "Dogiana," or collectibles.
Known as the only auction in the country solely devoted to dogs, the sale is in its 35th year. It originated in London as an auction featuring a number of different animals – such as dogs, horses and cats — and was brought to New York City 17 years ago. At around 2000, the show decided to only focus on dogs.
"You can paint horses and cats all day long but don't have the emotional interaction between dogs and people and really good artists capture that," says Alan Fausel, the director of fine arts and museum services at Bonhams.
The item that is expected to nab the highest bid is John Emms' Hounds and Terrier in Kennel in which the artist "used fluid brushstrokes to highlight distinct physical characteristics of his subjects – bringing their individual temperaments to life in his works."  The oil painting is expected to fetch between $150,000 and $250,000. Ten years ago, the Bonhams auctioned off Emms' New Forest Foxhounds for $834,000, a record for the artist.
Related: The Can't Miss One-Day Art Show for Dog Lovers
While many will be oohing and awing these over Emms' Hounds and Terrier in Kennel, other, less expensive items, are also getting a lot of press.
A Victorian sterling silver dog collar is looking to go for $2,500 to $3,500. It was made for a Scotch collie dog named Help, who, between 1882 and 1889, wore a collection box and traveled throughout England and France to raise money for the "Orphans Fund."
His collar's inscription reads, "I Am Help/The Railway Dog of England/and/Travelling Agent for the Orphans/of/Railway Men Who are Killed on Duty/My Office is at/55 Colebrooke Row London/Where subscriptions will/be/Thankfully Received & Duly Acknowledged",
Another standout item is a 19th century howdah, a carriage-like piece that acted as a dog bed. The howdah is expected to go for $1,500 to $2,500 and will be on display at Bonhams' Barkfest, an annual charity breakfast to benefit AKC's Humane Fund which raises money to provide grants for pet-friendly domestic violence shelters and rescue organizations. The brunch will be on Feb. 14 from 10 a.m. and 12 p.m. and be at the Bonhams' gallery in the IBM building on Madison Avenue. Guests will not only get to enjoy some delicious food but also preview the auction items. Tickets are $50 and more information can be found here.
"Staff loves attending Barkfest, because it is there dog fix," says Fausel. "It is like going to dog run, but it's a social setting and there is a lot of camaraderie."
Related: Stunning Art Project Shines Light on the 5,500 Dogs Euthanized a Day
Here are a few of our favorite items that will be at the auction:
Pierre Jules Mene
(French, 1810-1879)
Seated Terrier with birds 7 1/2 x 12in (19.1 x 30.5cm)
$2,000 – 3,000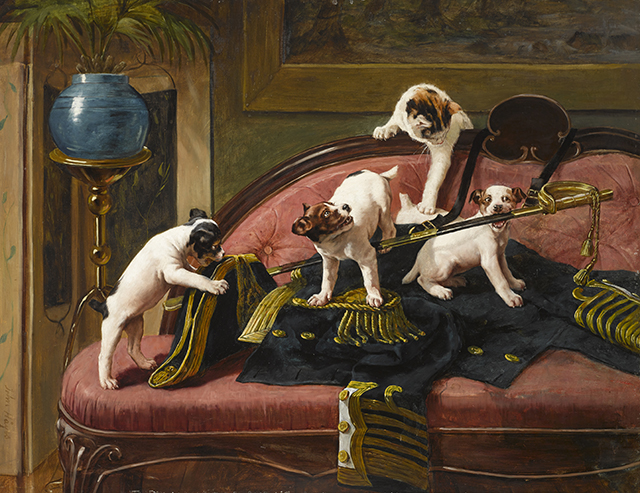 John Hayes
(British, 1786-1866)
Defense of the Realm 28 x 36in (71 x 91.5cm)
$10,000 – 15,000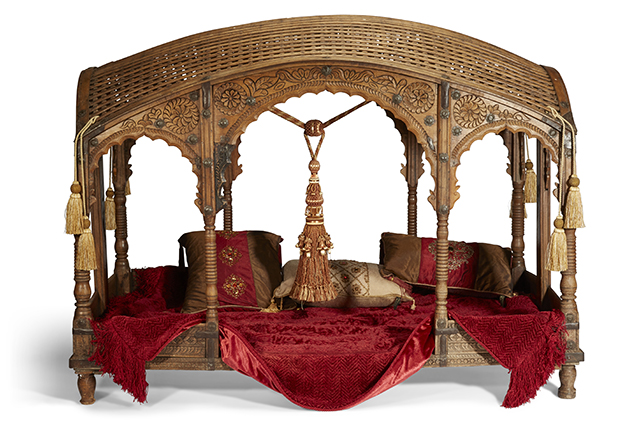 A 19th Century Indian Carved Wood and Brass Mounted Howdah
US$ 1,500 – 2,500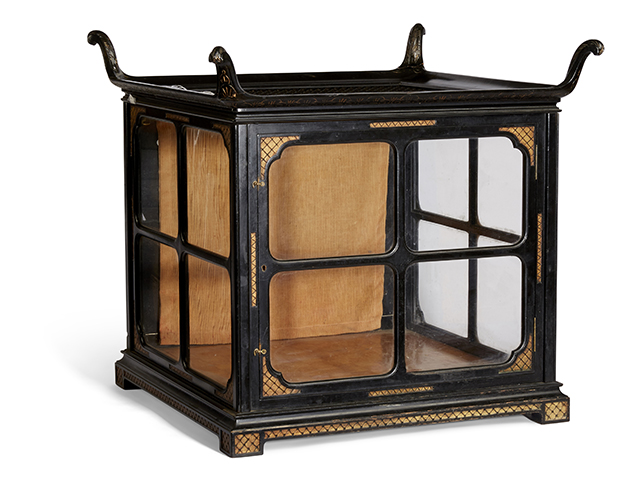 A Rare and Unusual American Parcel Gilt and Ebonized Wood Dog Display Case
$1,500 – 2,000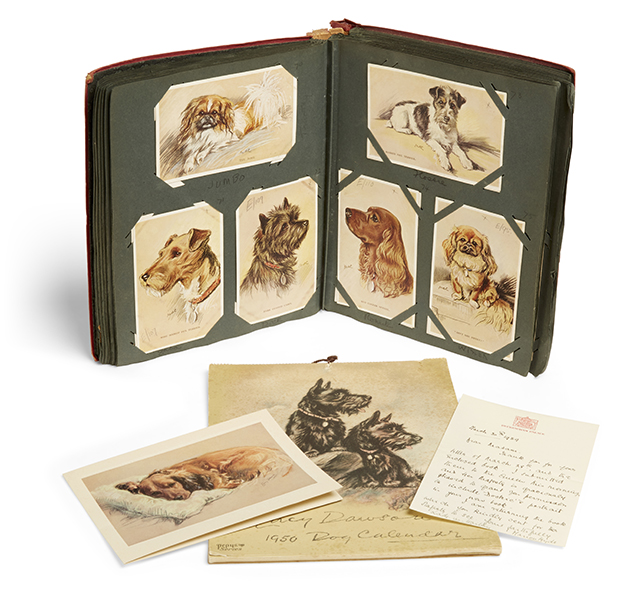 Lucy Dawson
(British, d. 1954)
$1,800 – 2,400
Notes: The collection includes calendars, 180 postcards, stationary and greeting cards , all illustrated by Lucy Dawson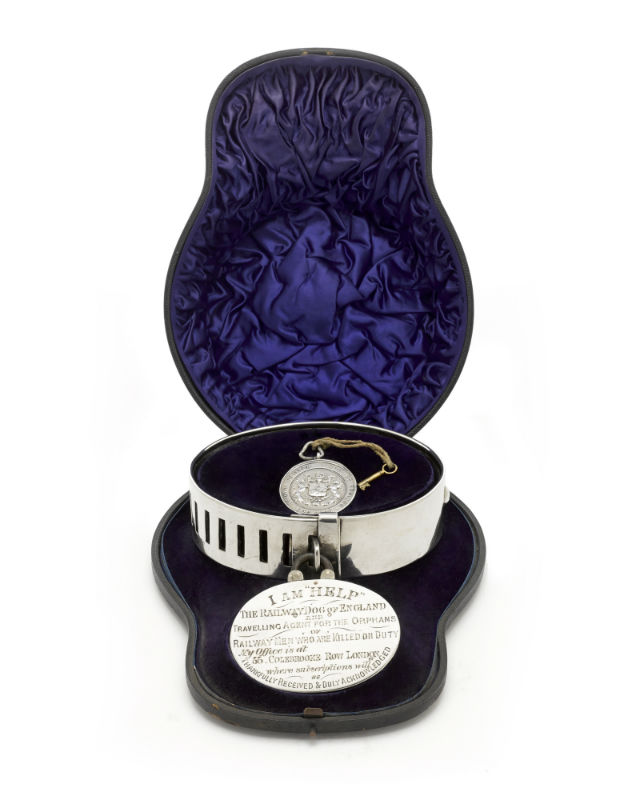 A Victorian Sterling Silver Dog Collar: Help, the Railway Dog of England
Maker's Mark rubbed, London, 1883
$2,500 – 3,500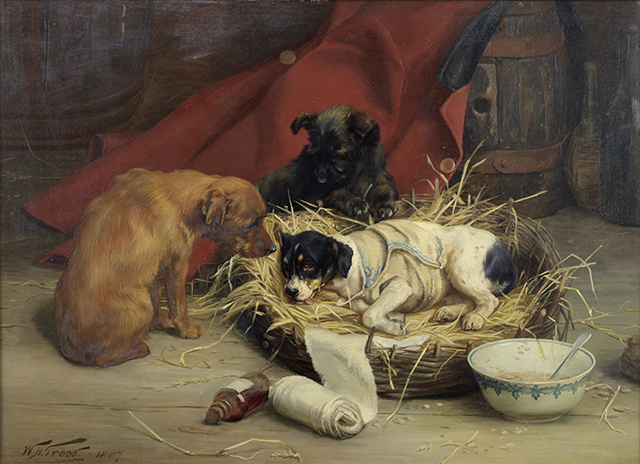 William Henry Hamilton Trood
(British, 1860-1899)
Shamming 16 1/4 x 22 1/4in (41 x 56.5cm)
$12,000 – 18,000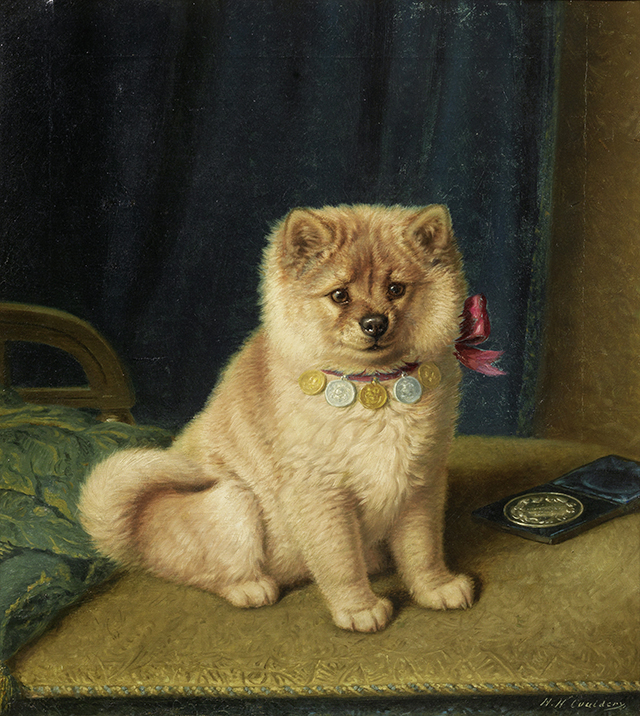 Horatio Henry Couldery
(British, 1832-1893)
A prize winning Chow Chow 22 1/4 x 20 3/4in (56.5 x 52.5cm)
$7,000 – 10,000
Notes: The medal to the right of the dog may be a silver medal awarded to the pet by the Chow Chow Club. Until WWI, there were only silver and bronze medals awarded but during the fight gold medals were introduced.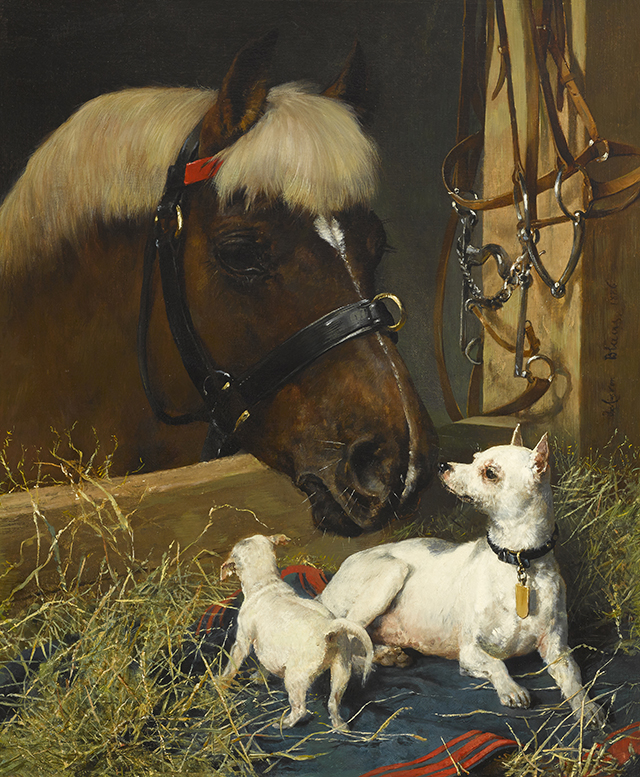 Julius Von Blaas
(Austrian, 1845-1923)
The New Stable Companion 30 x 25in (76.2 x 63.5cm)
$8,000 – 12,000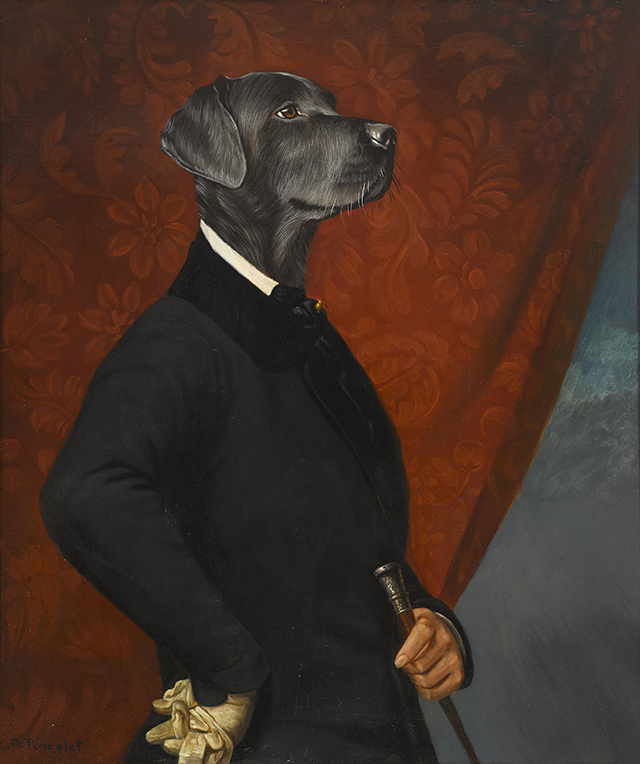 Thierry Poncelet
(Belgian, born 1946)
A Gentleman Labrador 33 3/4 x 27 1/2in (85.7 x 69.8cm)
$4,000 – 6,000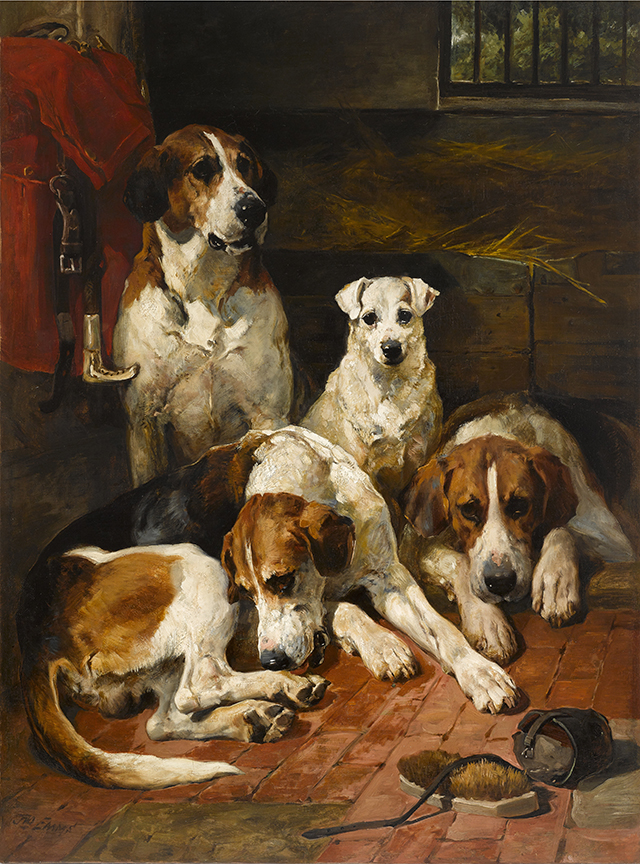 John Emms
(British, 1843-1912)
Hounds and a Terrier in a Kennel 48 x 36in (121.9 x 91.4cm)
US$ 150,000 – 250,000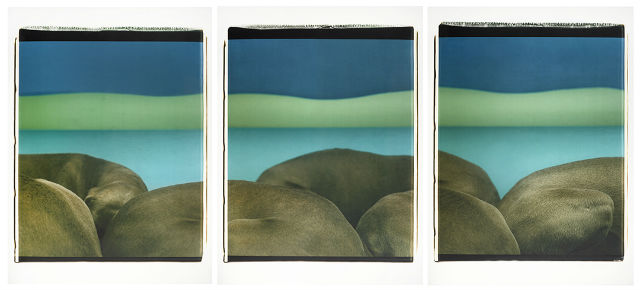 William Wegman
(born 1943)
Lake Shore 3
US$ 5,000 – 7,000