As we see a steady increase in the desire to work in the animal world, one job that many people may view as all puppies, treats and "heels," is much more than that.
According to the Bureau of Labor Statistics employment of animal care and service workers, including dog trainers is expected to continue to grow 15 percent until 2022, which is faster than the average for all occupations. "Employment growth coupled with high job turnover should result in very good job opportunities for candidates for most positions," it reported.
"I think a lot of time people's impression of what a career as a dog trainer is, not always very accurate," says Animal Planet's pet expert and dog training school owner Andrea Arden.
She should know. In her 20-plus years experience as a dog trainer, Arden has appeared as an expert on Live with Kelly and Michael, The Today Show, 20/20, Dateline NBC, The View, PBS and more.
Related: Snips, Snaps and Snarls: 5 Tips to Help Prevent Dog-on-Dog Aggression
Since starting her school Andrea Arden Dog Training in 1994 she has been named the best dog trainer in New York City by New York, W, Time Out and Quest magazines and the Daily News. Most recently Arden filmed a whole series of videos for People Pets and has been working with the Huffington Post on a project called "Puppies First."
To get to this place, the road was long. Arden's journey began when, ironically, she took her own dog Oliver, a gordon setter, to a training class in New York City more than 20 years ago. It was during these hours and days a week spent at the school that she knew dog training was her new professional pursuit.
"I was always somebody who loved animals, I was always animal obsessed," says Arden. "I just started doing it for the fun of it and then I found myself there two, three and four days and that point I knew I wanted to make a career out of it."
Her foray into dog training as a career is something she will readily share with others aspiring to get into the industry. Arden suggests that people interested in the field set aside time to dissect what a dog trainer really is before jumping right in and switching career paths.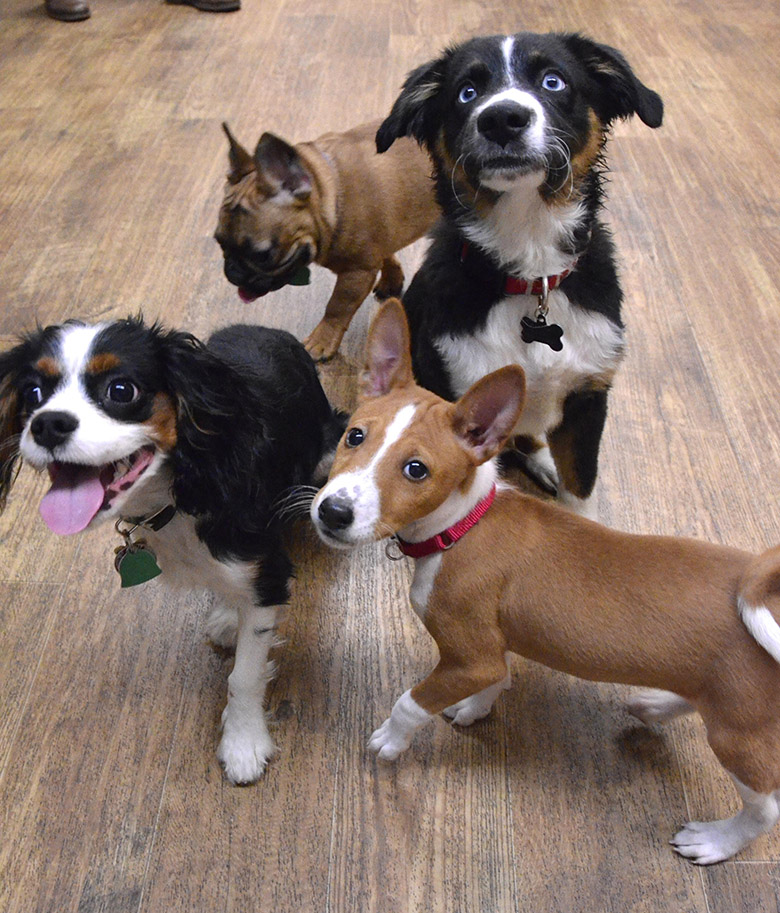 "It's a seven day a week job," says Arden. Work hours can often range anytime from 7 am to 11 pm, as many owners are looking for lessons before and after work.
Related: Housebreaking Your Dog the Easy Way…It Can Be Done
And it isn't all about playing with adorable puppies. Although Arden couldn't imagine a life where she wasn't among dogs every day there are some more challenging aspects of the profession that people need to consider before committing to it. One common challenge in the industry is what people have coined "compassion fatigue" — a state of being emotionally exhausted after dealing with continuous stressful and traumatizing situations.
"Part of the job is you often times see animals that are suffering, whether it be from behavior issues, lack of exercise, lack of mental exercise or animals in shelter environments, and it can be very draining," says Arden.
Contrary to what the general public may assume, trainers also suffer from burnout on quite a regular basis. "People don't expect that people in an industry where it's all about hanging out with animals most of the time would suffer from burnout on a pretty regular basis," says Arden. "They care so much and sometimes caring that much can really result in the person feeling overwhelmed." Adding that even after more than 20 years of experience, she still worries if she making an impact. "Am I making enough of a difference, or explaining myself well enough so that people get the concept and are able to follow through and help their dogs live better lives and be better educated," she asks herself.
Some of these feelings can come from a lack of owner compliance, which can be incredibly frustrating, Arden explains. Trainers put a lot of effort into being clear, expressing themselves and helping people understand why positive training is so important but at times, these teachings can go out the window, as busy people often forget and sometimes they don't follow through. The consequence may come months later with a phone call or an email from a client expressing how frustrated they are with their dog.
"You kind of want to be able to say well, 'I'm a little frustrated with you' because obviously the onus is on people to educate their dogs," says Arden. "It's not just going to happen magically because you write a check to a trainer."
On the other side of the dog-training spectrum Arden says off the bat her favorite aspect of her job is the "light bulb moment," when you can tell a dog is finally grasping a concept. This coincides with the dog owner catching this moment and showing their excitement for their dog. "They see their dog is engaging in the training game, really is enjoying the experience and they're thrilled about the fact that they think their dog is super smart which, it was before, they just didn't give it an opportunity to show it off," she says.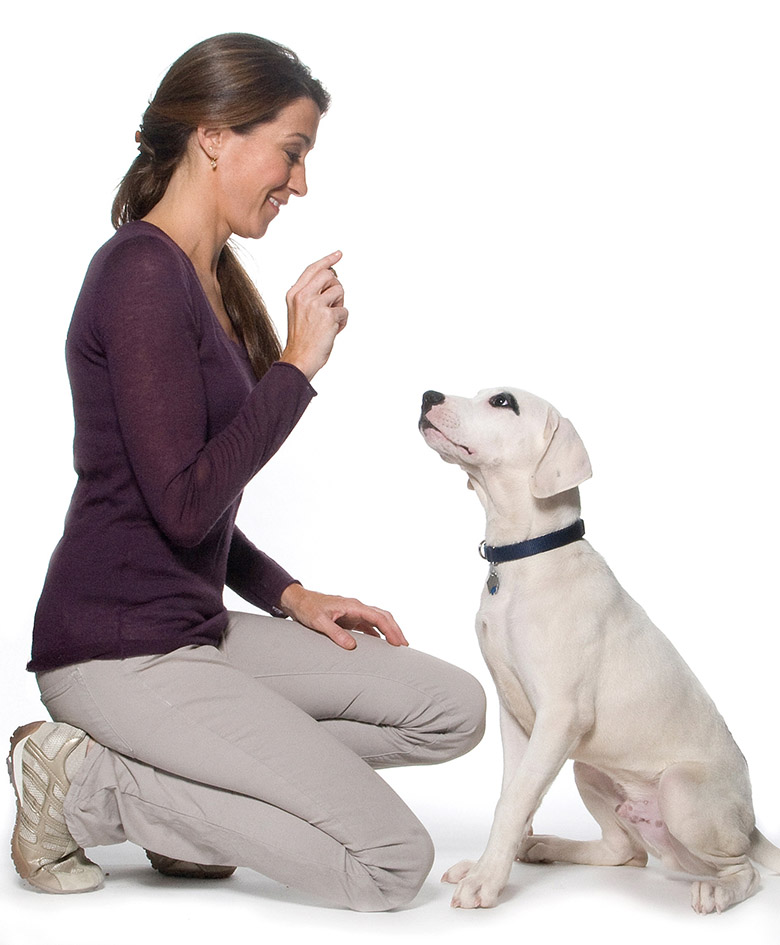 Another often-overlooked aspect of the dog-training world is people must like people. For the individuals out there who really do want to get into this field, Arden says she gets contacted easily by five to 10 people a week who want to apprentice or work with her team, and often times people will say things like, "I really don't like people, but I want to become a dog trainer." That right there tells Arden they wouldn't be cut out to be a dog trainers, or at least not at her school.
Dogs don't walk into a training school on their own; they walk into a school on a leash connected to a person. "I would say you have to like people to a great degree," she says. Arden calls the title of dog trainer a kind of misnomer. "We really are people teachers, we're teaching people how to train and educate their dogs, and so if you don't like people, it's probably not the right career for you."
Related: The 5 Commands That Could Save Your Dog's Life
Like any job, being a dog trainer is a balancing act of difficult situations with fun, lighthearted ones, such as a seeing a puppy or an adult dog who has just been rescued or going to a puppy play group (like Arden was going to after this interview), but the payoffs can be quite rewarding.
For instance, Arden explains that it's challenging when owners mislabel their dogs and don't listen to trainers but when they finally do the positive communication between trainer and owner trickles down to the dog's behavior. And seeing this happen, especially in situations where it is more challenging to develop good dog skills and manners — like an aggressive dog or one is living in urban settings – is gratifying.
For dog trainers like Arden there is a lot of responsibility in regards to making sure that they do their best to help dog owners understand how to keep their dogs safe and able to interact with others as friendly and mannerly as possible. When Arden is able to see a change in the owner the payoff is in the dog's behavior and this is a hugely rewarding part of being a dog trainer, she says. "We really focus on trying to get people understand that the training part is super important, teaching behaviors and making those behaviors strong but even more important is being a good pet parent and managing your dog's life to do your best to set them up to behave in the way that you want."
Aside from training sessions and play groups, Arden is able to break up her routine by working with animals on film and photography sets. This is a creative aspect of her job that Arden loves to dive into, as it allows her to work with animals who are comfortable in the spotlight while getting to see what the photographers and directors come up with.
Through her extensive work in the animal world Arden takes pride in being actively involved in charities that support animal wellness. Arden serves on the board of directors for the Animal Legal Defense Fund, one of the foremost animal organizations that helps to change laws in regards to animal welfare, and Pets for Patriots, a group based on Long Island that places animals with veterans. She also recently got involved with a nonprofit called Gentle Carousel, which uses miniature therapy horses to help sick or traumatized individuals in need.
One of Arden's most memorable moments was when she first began dog training and was working with a wealthy woman in New York City who had returned from vacation only to ask her if she'd taught the dog to ride in the "heli," or short for helicopter. "Only in New York or maybe in LA. I don't think in Ohio they're doing training sessions with a helicopter," says Arden.
Related: 5 Ways to Tire Out Your Dog Before Leaving the House
Main image photo credit: Milla Chappell