After continually showing up at a car dealership, a stray dog gets his own employee badge – and a forever home.
The team at Prime Hyundai dealership in Brazil noticed a dog hanging around its vicinity. Initially, they thought the stray would move on, finding another place to linger. But this dog wasn't going anywhere.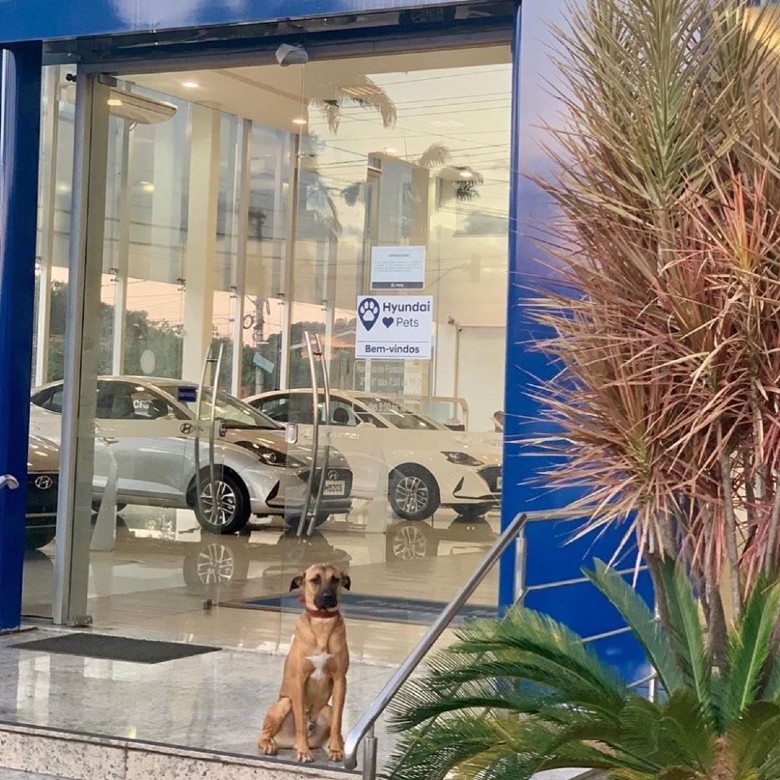 One rainy evening, showroom manager Emerson Mariano felt bad for the dog, so he decided to let him inside for shelter and provided him food and water.
Mariano then came up with the idea of adopting the stray and making him the dealership's mascot.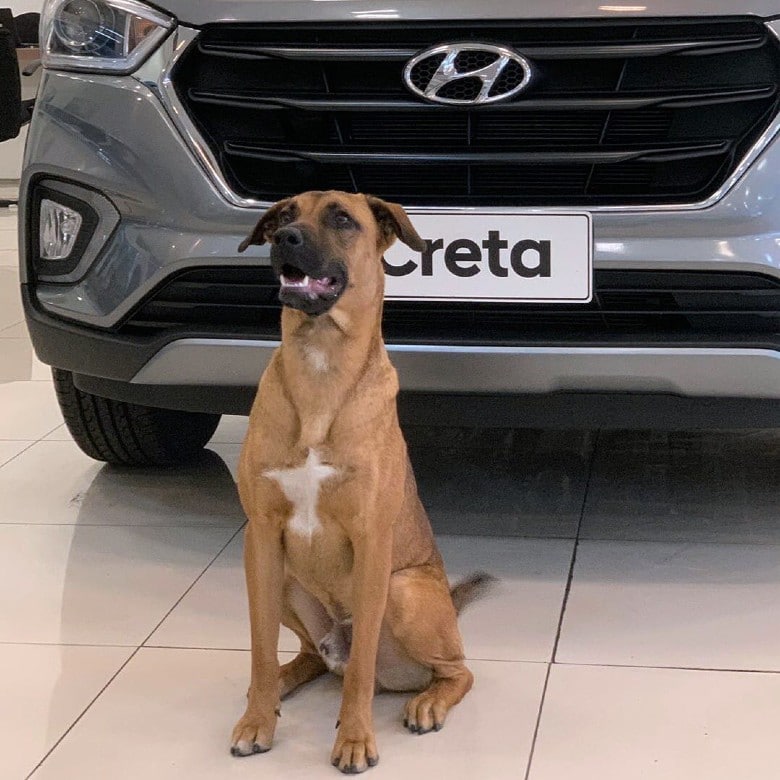 "I became attached to him, and when I saw that the whole team accepted him very well, I decided to suggest to the board to adopt the furry one and leave him as our mascot," Emerson told Tribuna Online.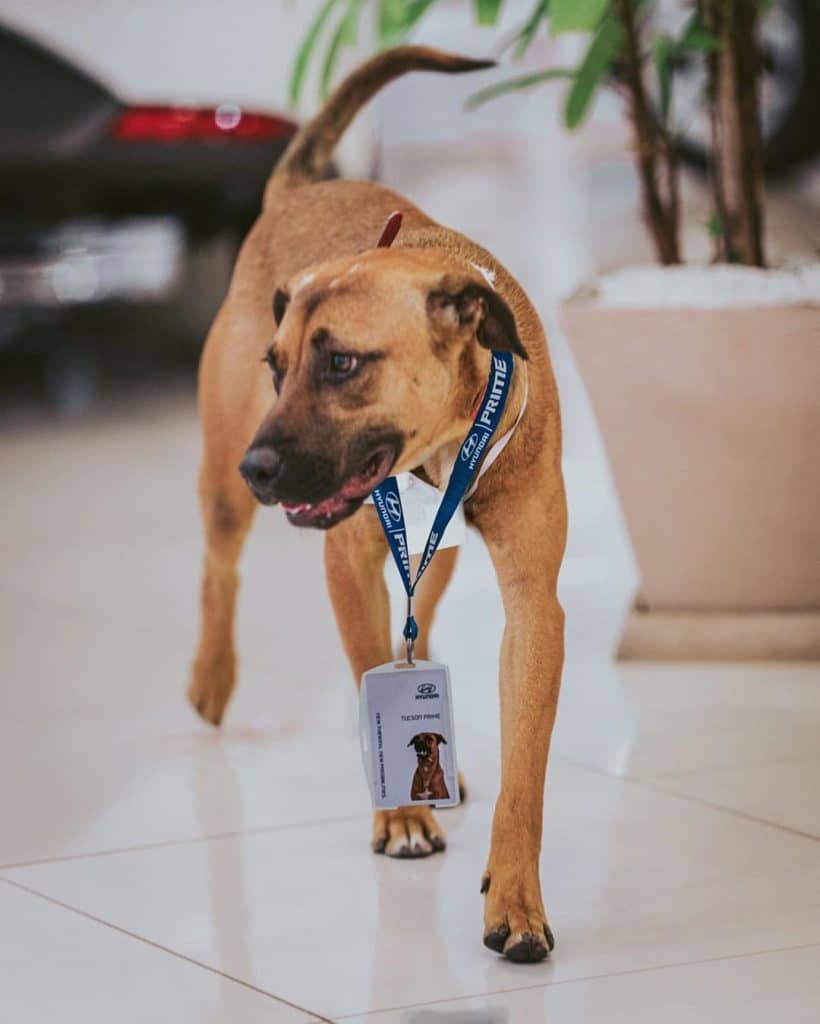 He added, "After all, the company has always been pet friendly, so now, we decided to embrace this idea in practice too, having our own pet, precisely in a complicated moment like this, with so many abandoned animals."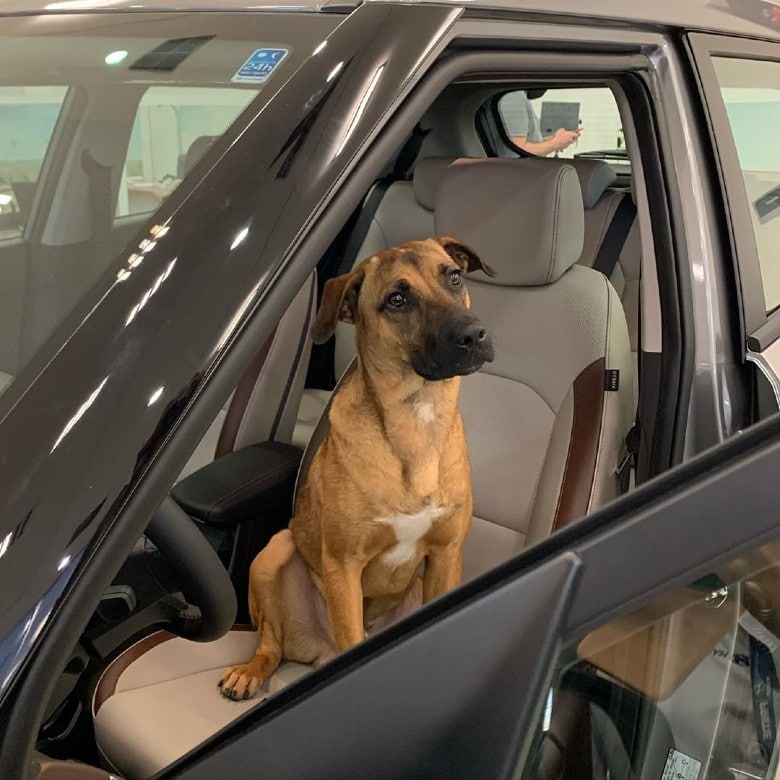 While the dog, now named Tucson Prime after a car, was adopted last year, it wasn't until the company posted on its Instagram account about the pooch's life at the dealership that the story went viral. An honorary employee, Tucson Prime proudly wears his identity card around his neck, acting as the greeter, car model and supportive co-worker for employees.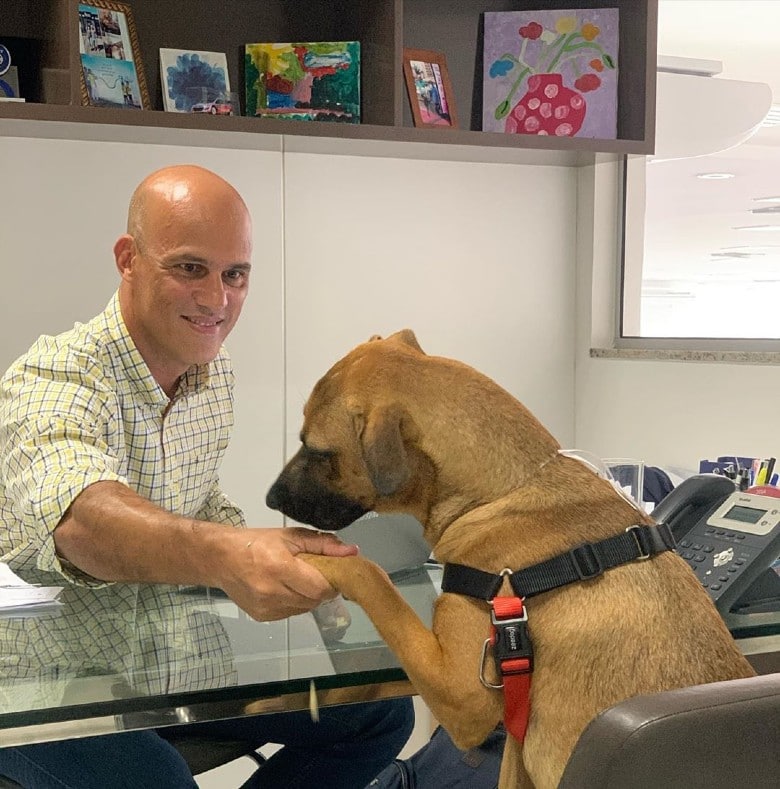 Mariano told the outlet that Tucson Prime has boosted morale, creating a more positive office culture, while customers adore him, even visiting him after they purchased a car just to bring gifts and say hi.
With an Instagram account of more than 122,000 followers (vs. the dealership's 10,000), Tucson Prime's celebrity status has helped him reportedly snag a role in an upcoming Hyundai ad campaign.
What a rags to riches story.