You know the saying, "a way to a man's heart is his stomach?" Well, this also holds true for man's best friend.
Earlier this month, during the extremely challenging 430-mile Adventure Racing World Championship, Sweden's Peak Performance team came across a stray dog (they later named Arthur), whom, after getting fed some table scraps, just wouldn't leave their side.
"It all started with me giving Arthur a meatball when we we're eating right before the long trekking," says captain Mikael Lindnord on the Team Peak Performance website. When we set off we did it with some other teams, and I didn't understand that Arthur was following us until we were alone and he was still there. At one stage we had to take a break and the dog was totally wrecked. We opened two cans of food and let him eat, because he could find no food at all in the djungle [sic]."
Related: Shelter Dogs Recreate Famous Magazine Covers in Hopes of Being Adopted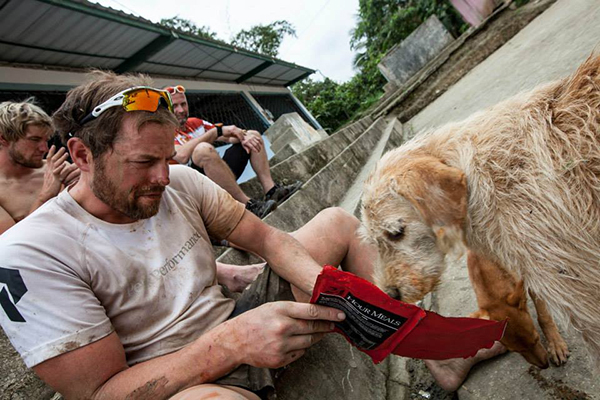 And apparently that was all Arthur needed. The dog followed the team through the final leg of the challenge, even staying with them through the dangerous terrain.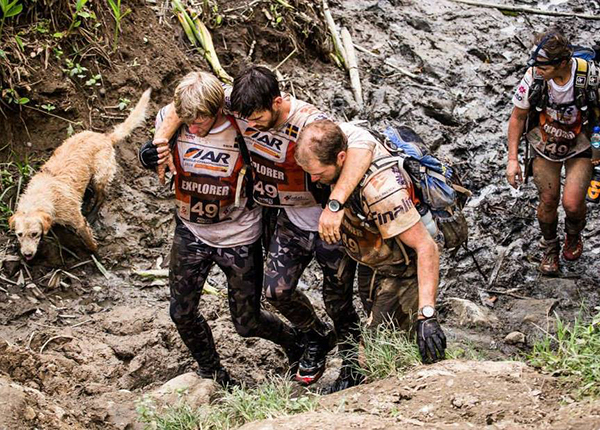 The team almost had to give up on Arthur during one water crossing but he wasn't going to let his new friends disappear from his life. "As we were leaving, the organisers adviced [sic] us not to bring Arthur, as it was a big dog and it could be unsafe on the water, says Lindord. "But when we set off in the kayaks, he started swimming after us. It was too heartbreaking and we felt we couldn't leave him, so we picked him up. We could hear the people cheer on the shore as we set off."
Related: Looking to Get Adopted, Dogs Splatter Paint to Show Off Their Artistic Side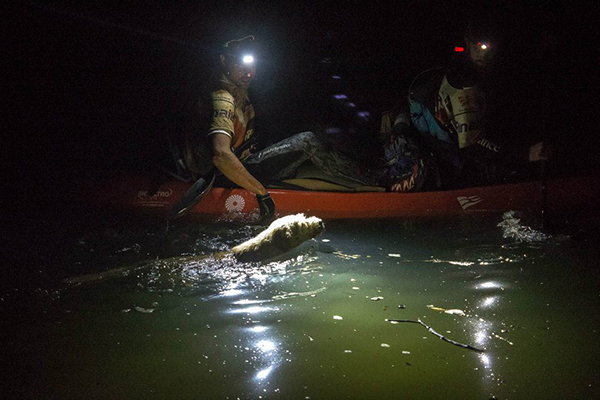 While kayaking in the water, Arthur would jump into the water and then get back on the boat, freezing. So, the team allowed him to wear their jackets.
Eventually, the Swedish team crossed the finish line – and so did Arthur. Because Arthur was in rough shape, having an old back wound, the team set up an account for donations. He is now an honorary member of the team, making the Peak Performance adventure racing squad five members instead of just four. Last Thursday, Arthur flew to Sweden and is living with live at home with Lindnord and his family, according to the Daily Mail.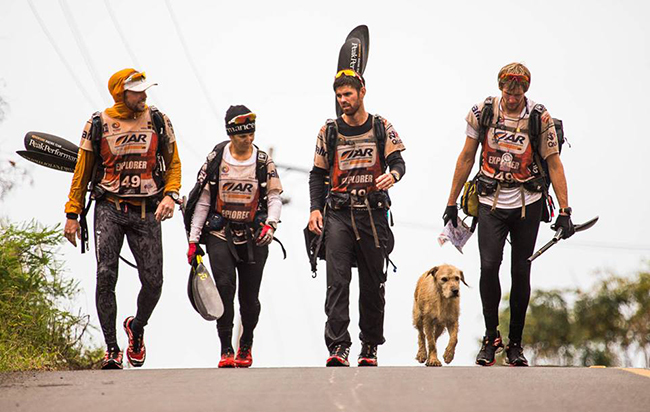 "I came to Ecuador to win the World Championship. Instead, I got a new friend," says Lindnord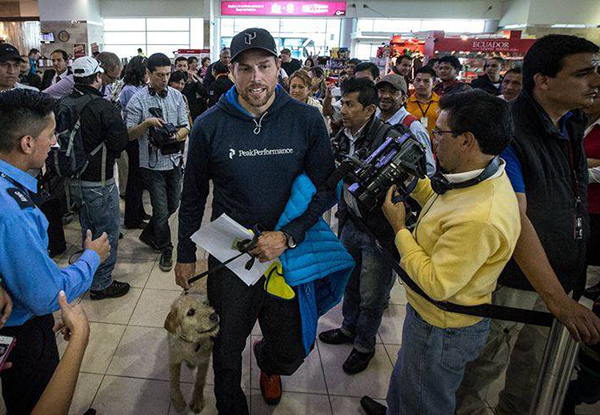 Related: After Waiting 5 Years to Get Adopted, This Pit Bull Finally Found His Forever Home