This past weekend, California's balmy weather made for perfect conditions for surfers to catch some wave … surfing dogs that is.
For Unleashed's seventh annual Surf City Surf Dog  competition, approximately 65 dogs climbed on their surfboard at Huntington Beach, Calif. hoping to make a big enough splash for judges to award them the top-dog awards.
Pups were judged on a number of skills and prizes were awarded in the following categories: small, medium, large and x-large classes;  shredder (a pro category), best wipeout, newbie, tandem dog and dog (where two dogs surf together) and tandem dog and human.
Related: Thanks to Surfing Dog, Two Dying Girls' Wish Comes True
The winners of the event were: Bentley (small), Daisy Dukes (medium), Finn (large), Hanzo (x-large), Kalani and Hanzo (dog + dog tandem), Bono and Human (dog + human), Sugar (shredder) and Giselle (newbie). But seriously, everyone was a winner. (How can you not love surfing dogs!?)
"Even though Jojo didn't win this Surf City Huntington Beach, we had so much fun," says Josephine Zosa, the owner of the
surfing corgi known as Jojo.
"We love the event because it gets everyone together, and it's a great time to end the summer. What's a better way to stay cool under the SoCal heat than being at the beach with lots of 'fur friends,' food trucks,  and especially watching dog surfing!" She continues, "Not only we get to surf for fun and bond with one another but we also get to help out 'fur friends' in need. (The proceeds went to local charities.)
For those that didn't make it to the amazing event, here are 22 stunning pictures of dogs surfing.
Related: Surf's Up: Dogs Will Be Making Waves at Unleashed's Annual Surf Dog Competition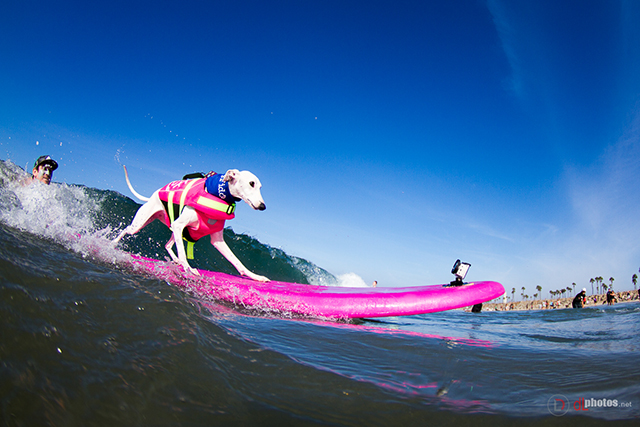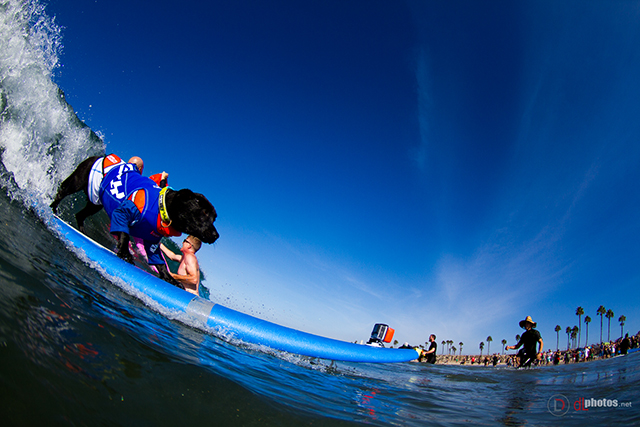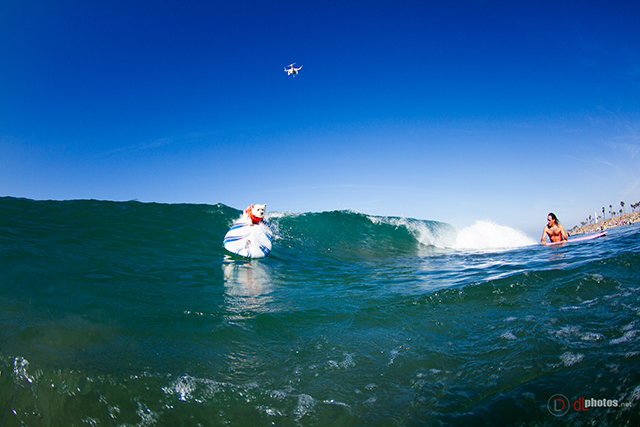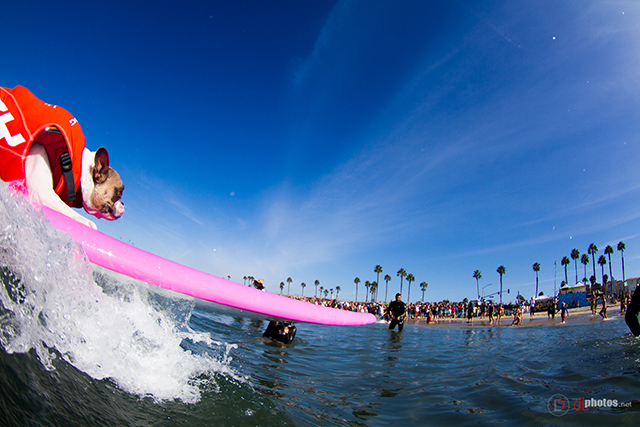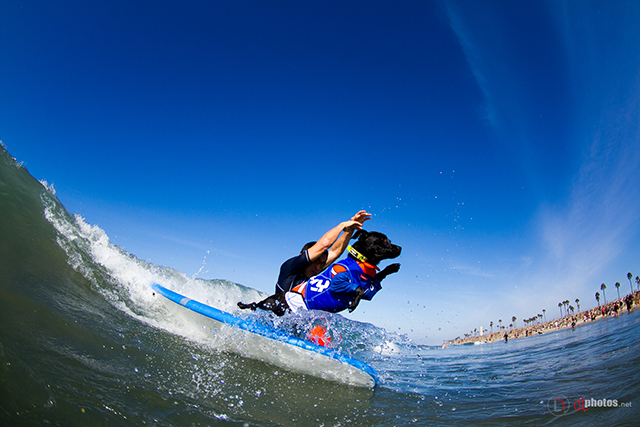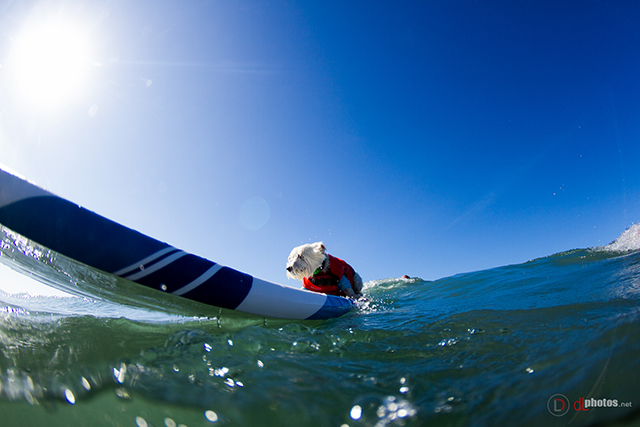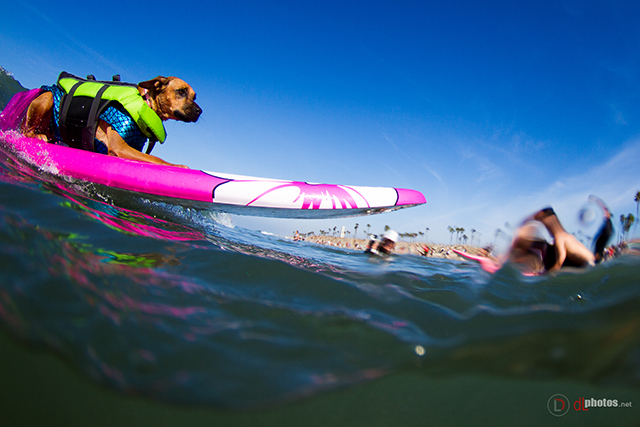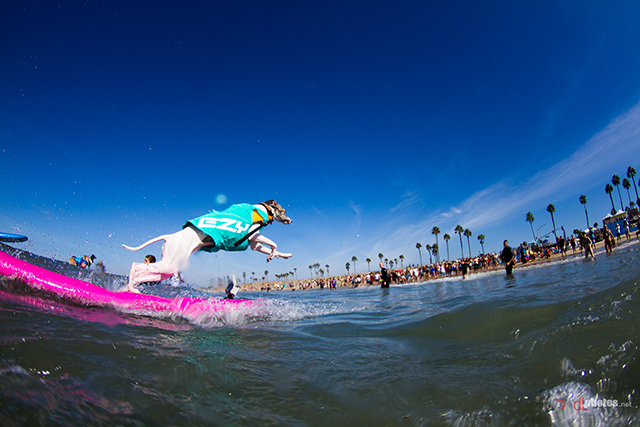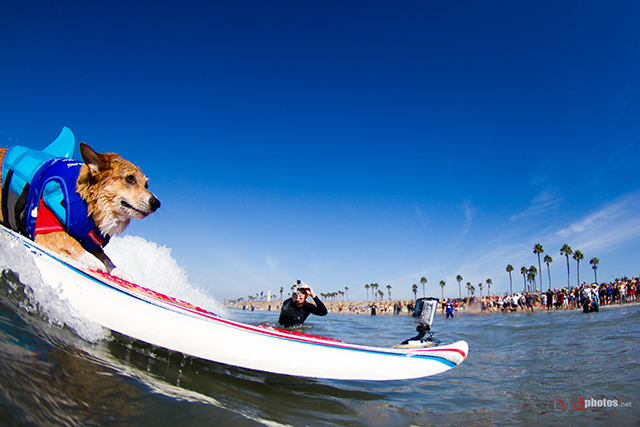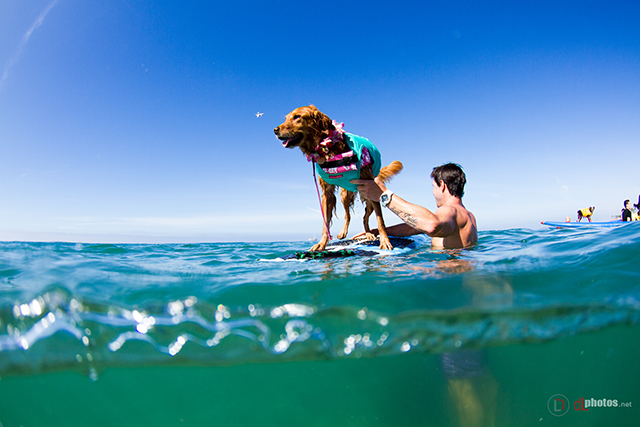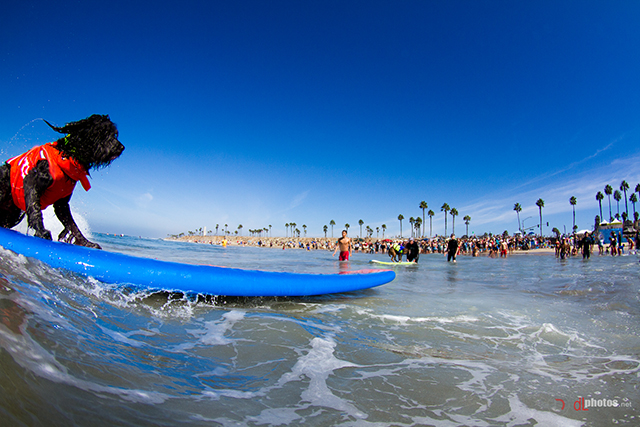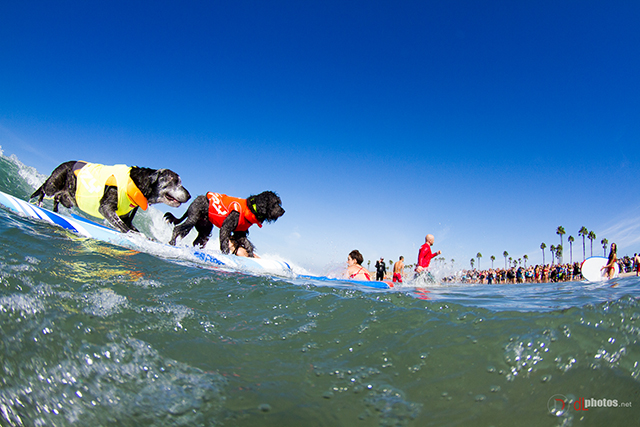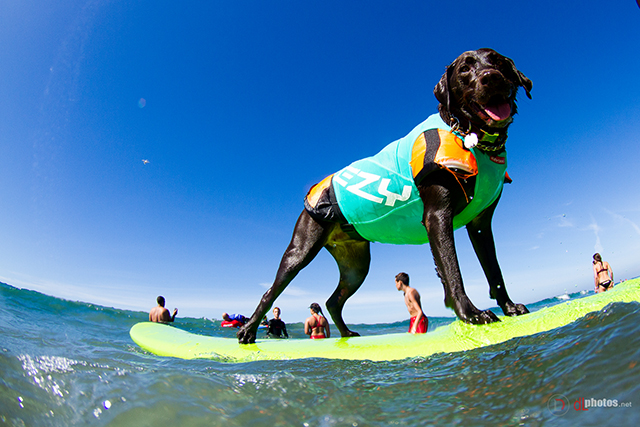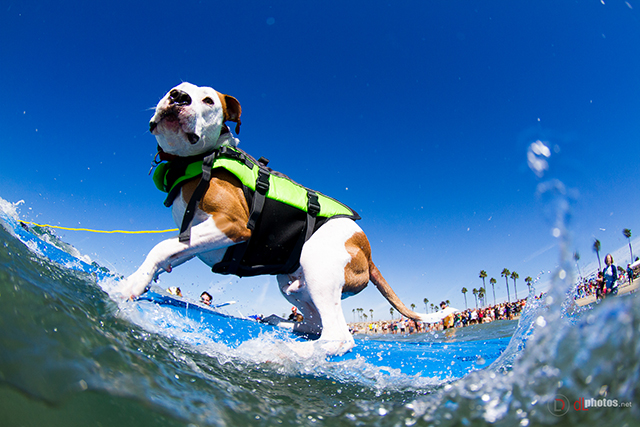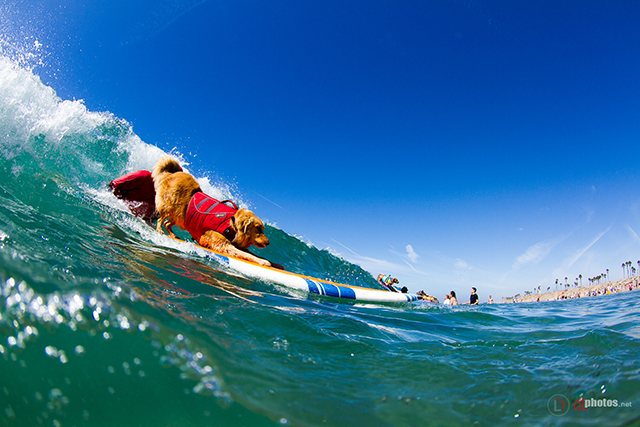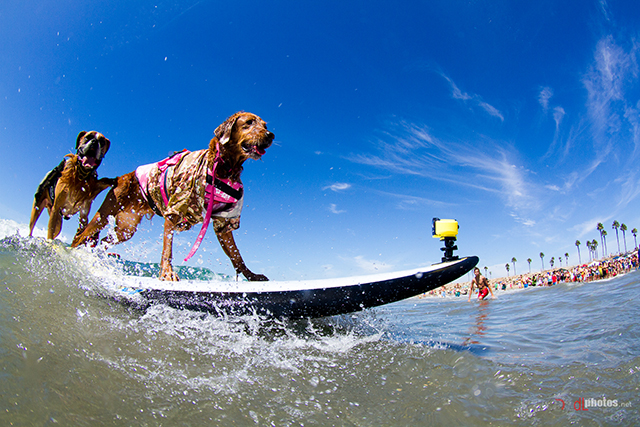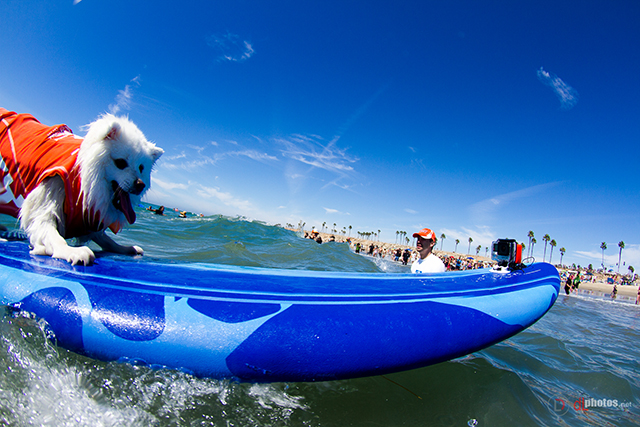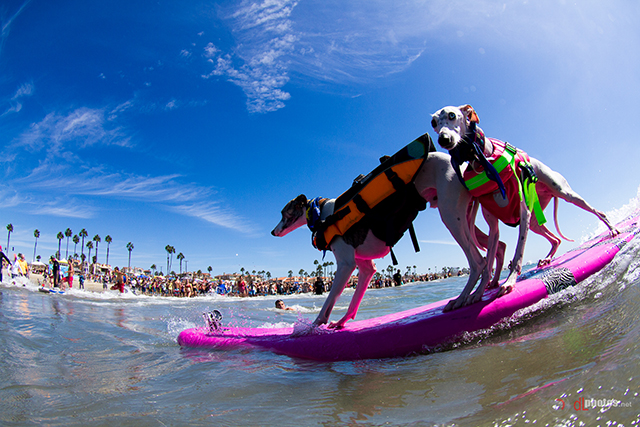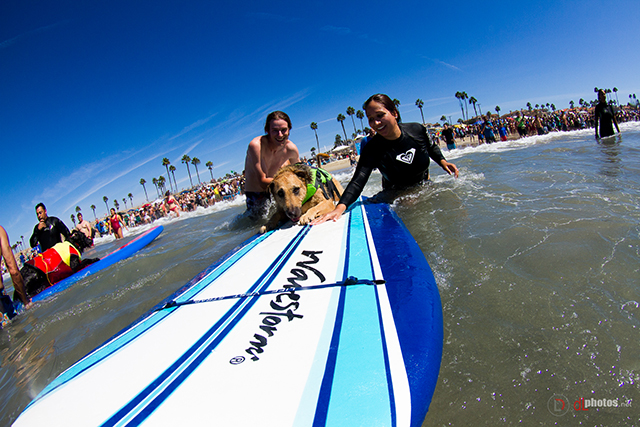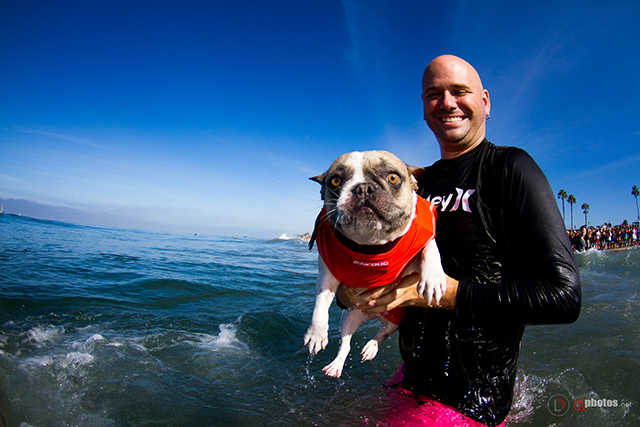 Image Credit: Dominique Labrecque