For last Friday's Doggies and Tiaras Pageant, contestants pulled out all the stops to try and take home the coveted crown.
The event took place at Toyota of Manhattan on 11th Avenue and was divided into three categories: Active Wear, Talent, and Glamour Wear. While dogs of all shapes and sizes strutted their stuff in front of judges hoping to impress them and grab the gold, the event also raised money for Yorkie 911 Rescue, a nonprofit organization that places Yorkshire terrier rescues into loving homes.
In the end, King Tut and ZZ were crowned king and queen, but it was a close call.
Check out all the insane costumes — and behind the scenes action.
Related: A Photographer Has a New Twist on New York Fashion Week: Dog Models
1. Getting ready for the big event.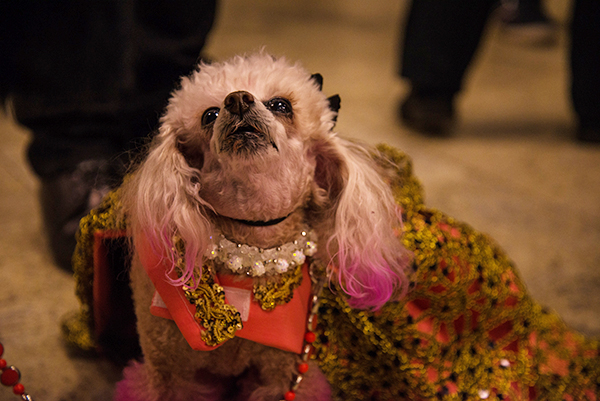 2. Getting a selfie in before the event begins.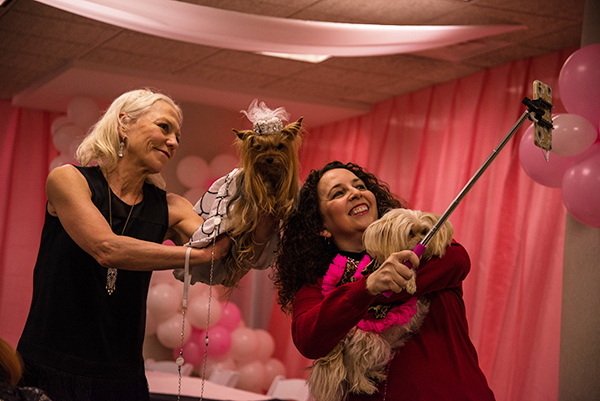 3. Ready to judge with wine in hand.
Related: Fashion Helps This Former Bait Dog Show Her True Colors
4. Doing her best Scarlett O'Hara.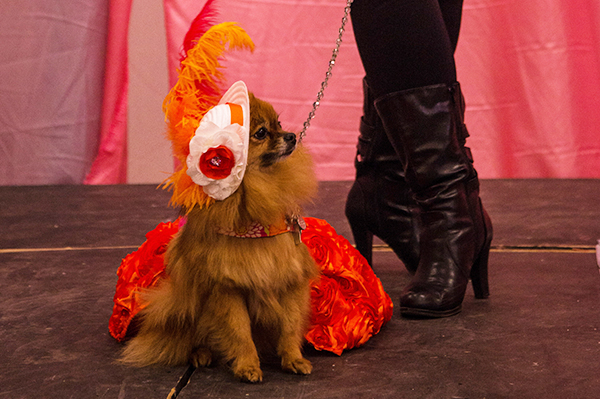 5. A showgirl showing a little bit of leg.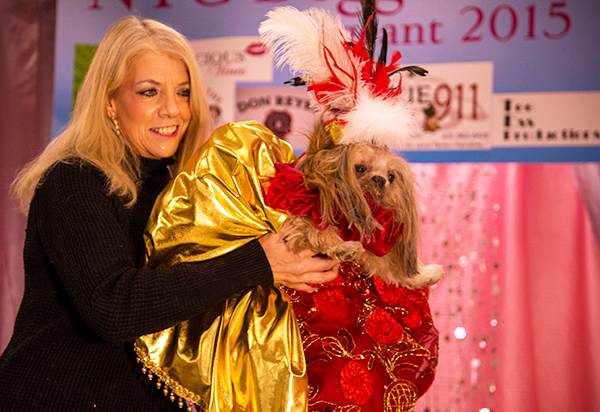 6. It seems like the masquerade ball has this dog wanting to hide.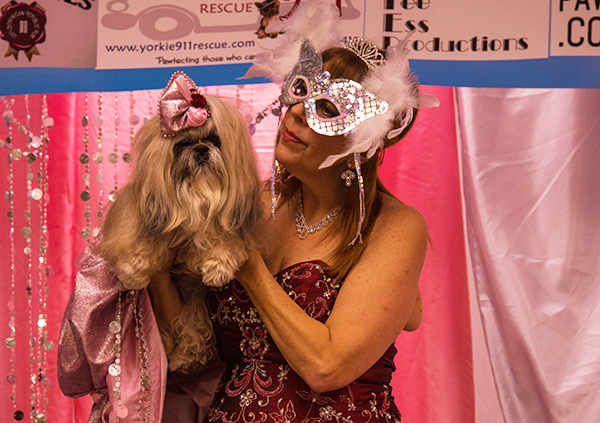 7. Literally, going for the gold.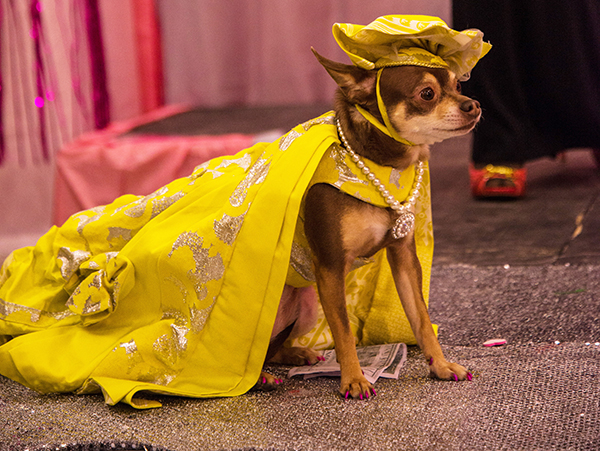 8. A real rich bitch.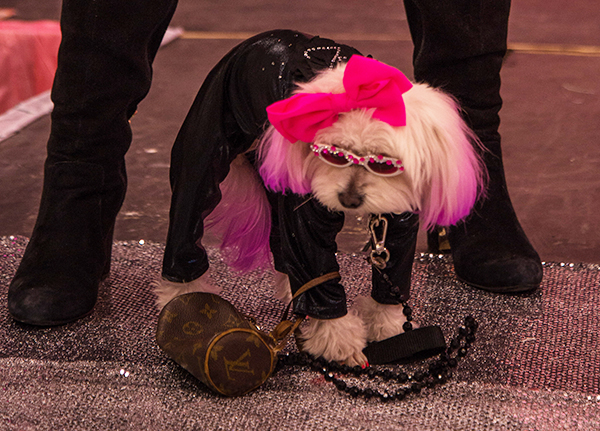 Related: New York Pet Fashion Show Brings Out Psychedelic Dogs to Strut Their Stuff on the Runway
9. A tied up cheetah? Can't figure this one out.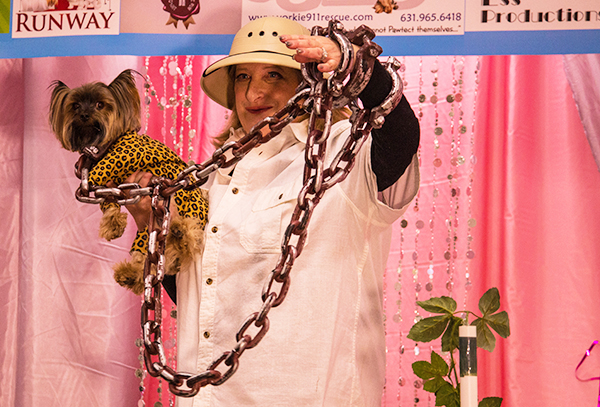 10. Turning downward facing dog on its head.
11. Well, one dog had an interesting way of getting there.
12. This is perhaps what got King Tut the crown….not sure what his owner is suppose to be.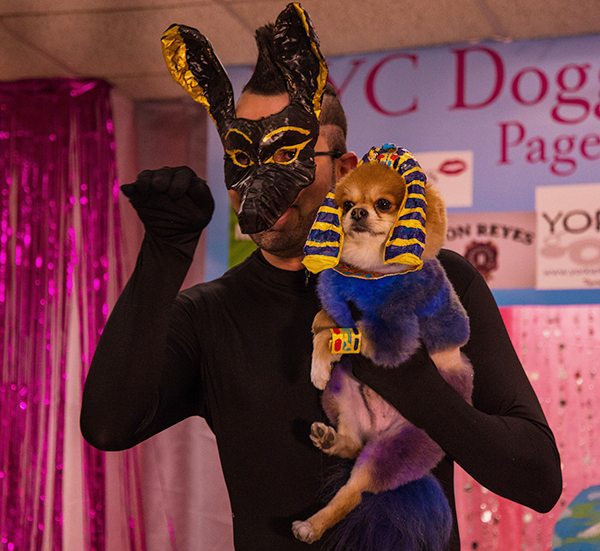 13. True talent.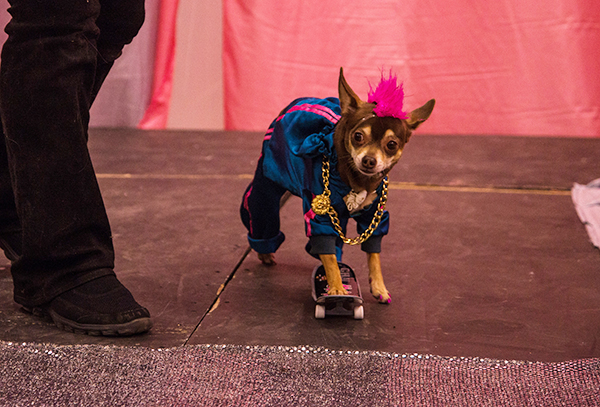 14. A dog stage "mom: showing the longest dress EVER.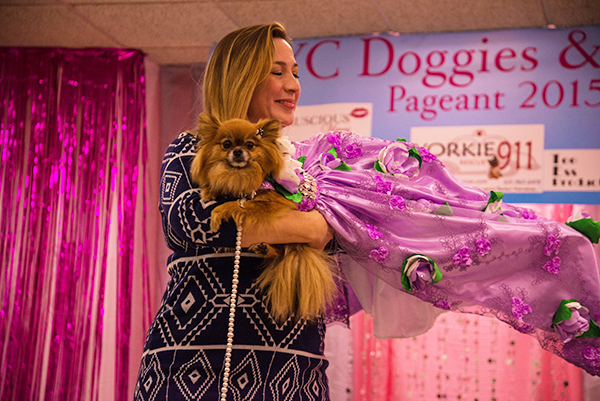 15. This princess dog doesn't seem to be having it.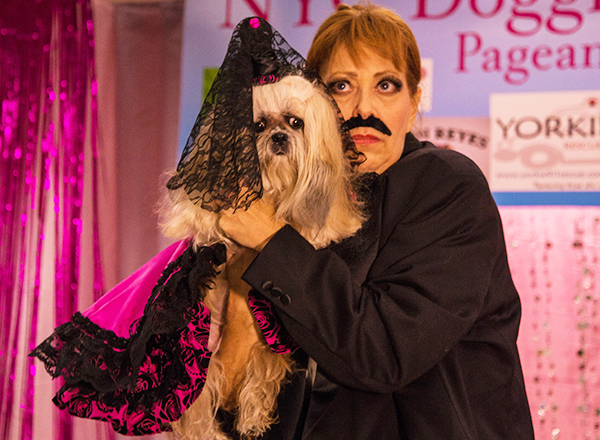 16. No words.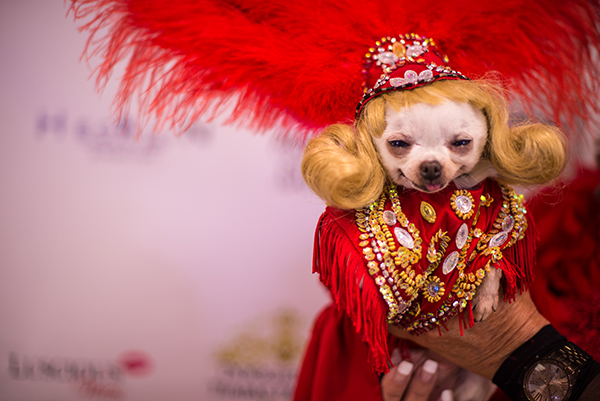 17. The owners of the crowned king, King Tut, and queen, ZZ, trying to make sparks fly.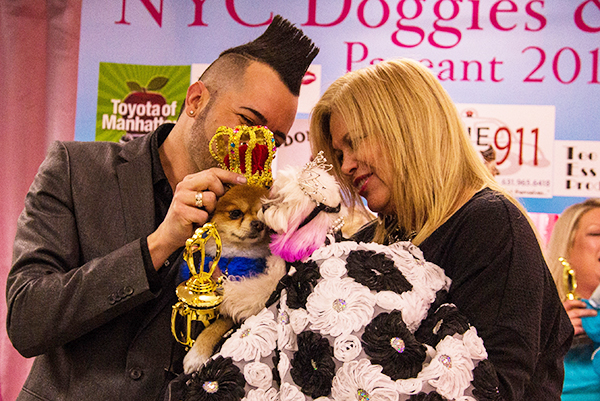 Related: Pooches Go for the Gold in the 2015 NYC Doggies and Tiaras Pageant
All images by Cheyenne Cohen.