This year has been an interesting year to say the least. Together, we found comfort in new hobbies, shows and memes. And while some came and went, others stood as lasting trends in pop culture.
For those dog parents looking to dress up their pup this year for Halloween — either for a virtual meetup or a socially-distanced walk — here are the best dog Halloween costumes for 2020.
1. Sourdough Bread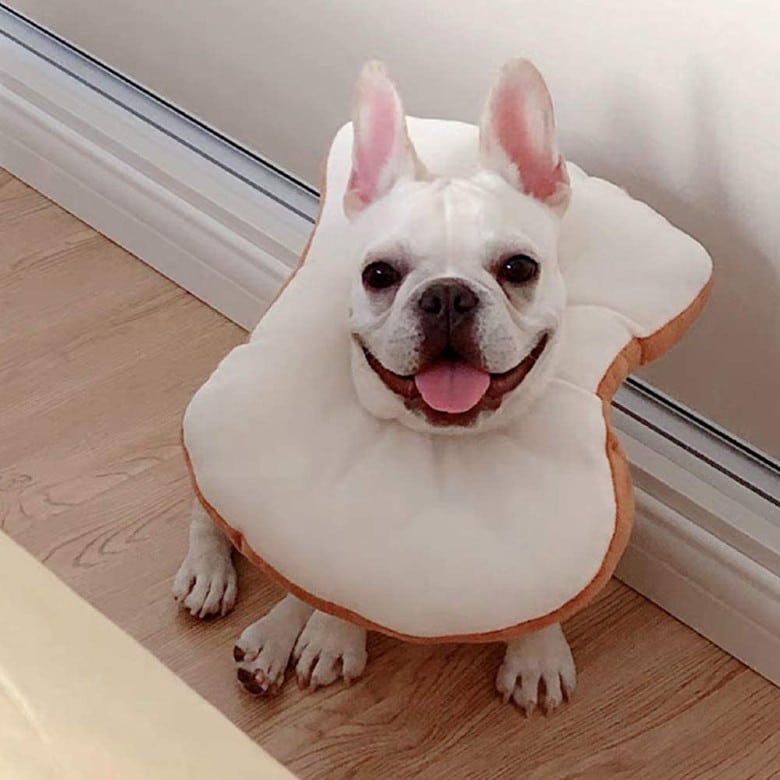 You could say bread baking was a "rising" trend this year. During quarantine, people took to the kitchen to relieve stress and brush up on their skills. And sourdough loaves definitely took the cake. So, what better Halloween costume than dressing your dog up as a slice of sourdough bread.
Sourdough bread Halloween dog costume available on Amazon for $13.99 – $16.99.
2. Baby Yoda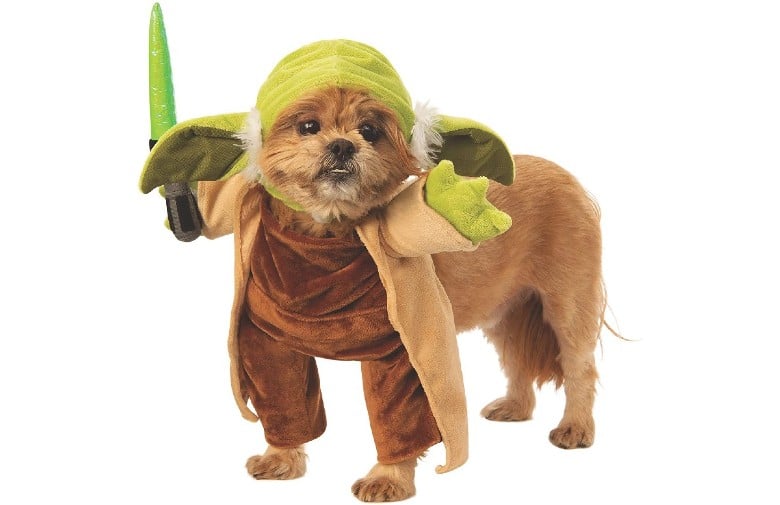 Technically, Baby Yoda made his first appearance in 2019, but this year, we definitely binged on more TV as we hunkered down in our home. Watch your fur child become The Child in an instant with this adorable frog-eating costume.
Baby Yoda dog Halloween costume available on Amazon for $27.40 – $28.99.
3. Post Office Carrier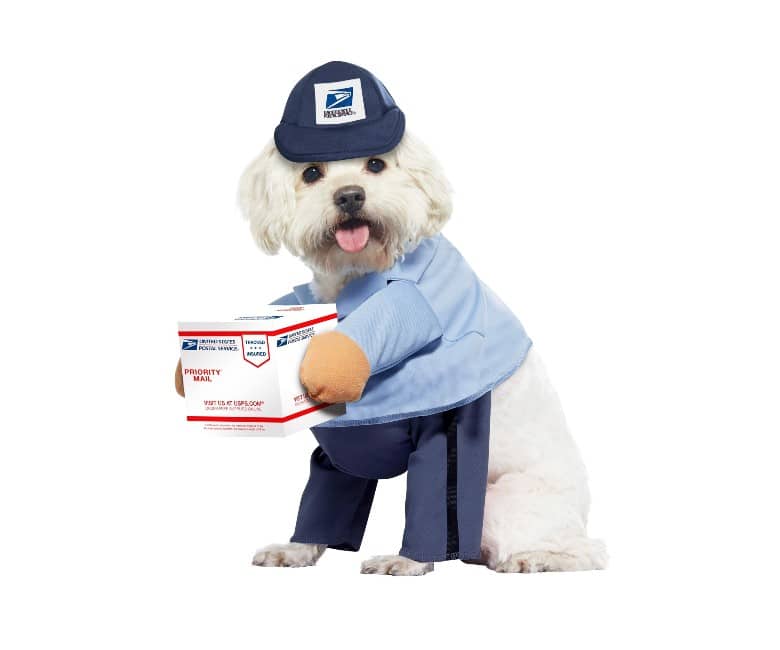 Not all heroes wear capes — some of them wear blue from head to toe. With the post office at the center of the upcoming election, this dog Halloween costume could not be more relevant.
USPS dog Halloween costume available at Amazon for $18.72 – $29.40.
Related: Need Some Last-Minute Inspiration? Check Out a Few of Our Favorite Halloween Dog Costumes.
4. Yogi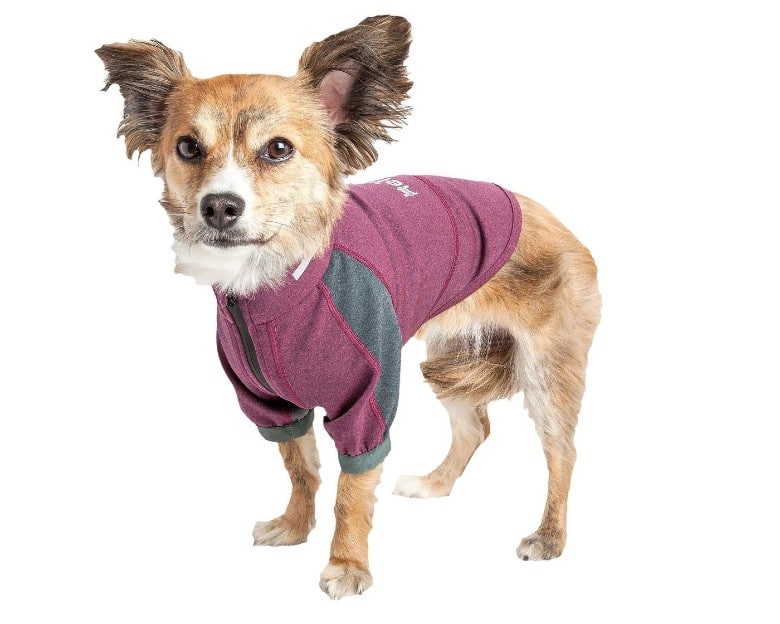 Anxious times call for a little R&R. While you may be the yoga instructor, you might learn a thing or two from your star student who has mastered the downward dog.
Yoga dog Halloween costume available on Petlife for $36.99-$39.99
5. Tie-Dye Trend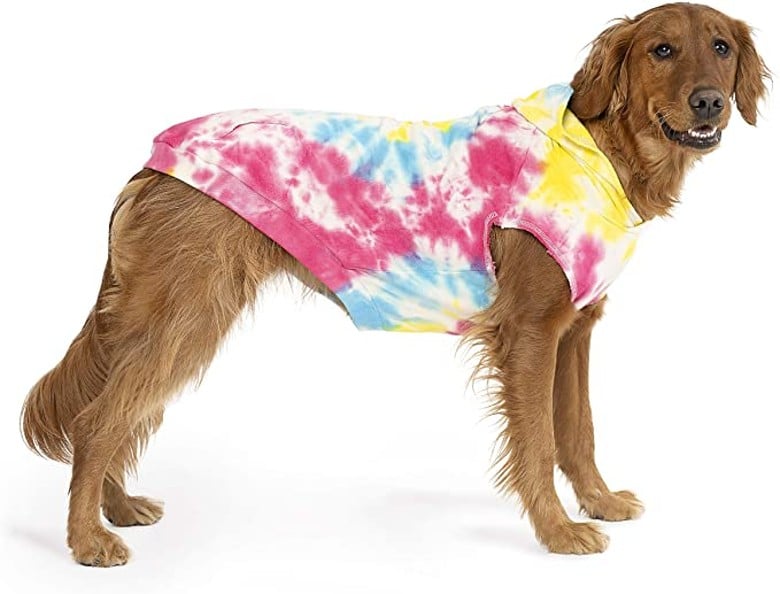 This year tie-dye made a huge comeback. The nostalgic craft was a perfect DIY project for those looking for something to do at home — and thanks to TikTok and YouTube, anyone could learn how to make their own colorful, unique patterns. So, why not transform your dog into this fashion trend for Halloween?
Tie-dye dog Halloween costume available on Amazon for $26.99 – $52.99.
6. Ruth Bader Ginsburg
We lost a legend this year. Ruth Bader Ginsburg was a trailblazer who did so much for women and gender equality. How about honoring the notorious RBG with this regal costume of the iconic Supreme Court justice?
Ruth Bader Ginsburg dog Halloween costume available on Amazon for $9.99 – $10.98.
7. Zoom Attendee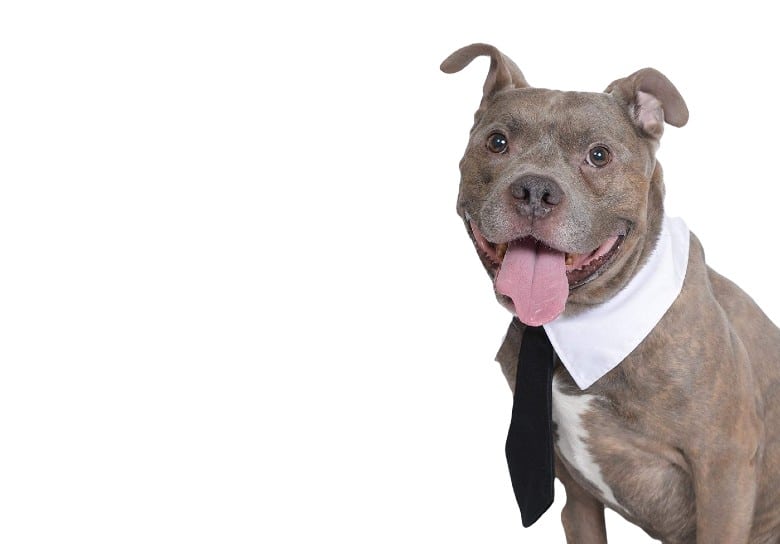 Last year, many of us had no idea what Zoom even was. Now, we (sometimes reluctantly) dress our best and change our virtual backgrounds to spice video calls up a bit. Dress your dog up as a Zoom pup with a tie and add a cardboard frame for the computer screen. (No one needs to know that your dog isn't wearing pants.)
Zoom dog Halloween costume available on Amazon for $11.99 – $16.99.
Related: During Self-Quarantine, Children Read to Therapy Dogs in Zoom Sessions to Build Confidence
8. Joe Exotic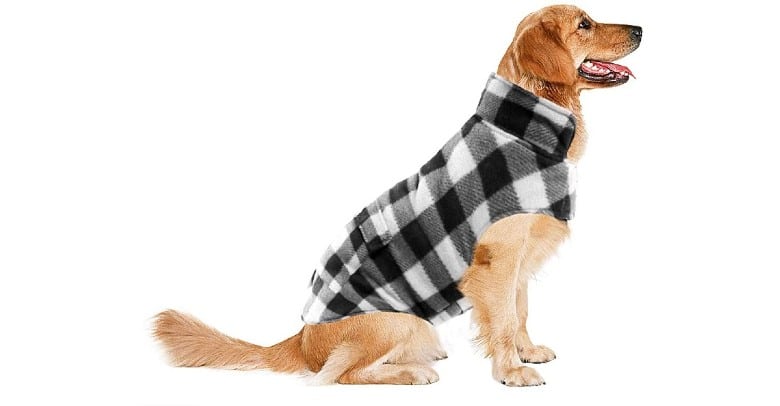 Tiger King, the wild Netflix docu-series that took the internet by storm once the pandemic struck, featured the very eccentric Joe Exotic. While we aren't down with much of Joe's shenanigans, your dog may be able to get onboard with his style. Deck your pup out in a flannel, and if feeling adventurous, add a mullet wig.
Joe Exotic dog Halloween costume available on Amazon for $13.99 – $21.99.
9. Joe Exotic's Tiger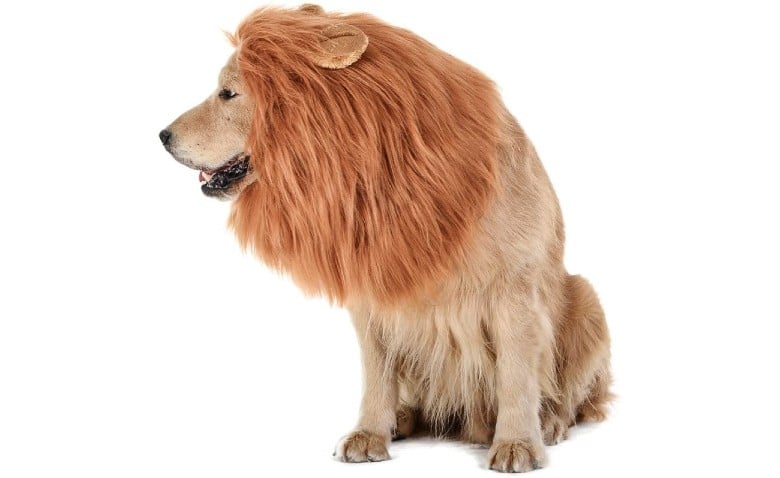 If the Joe Exotic costume isn't your thing, you can dress your dog up as one of his lions (so glad they have been rehomed!). The lion mane is easy and can be used for years to come.
Joe Exotic dog Halloween costume available on Amazon for $14.88
10. "Everything is Cake" Meme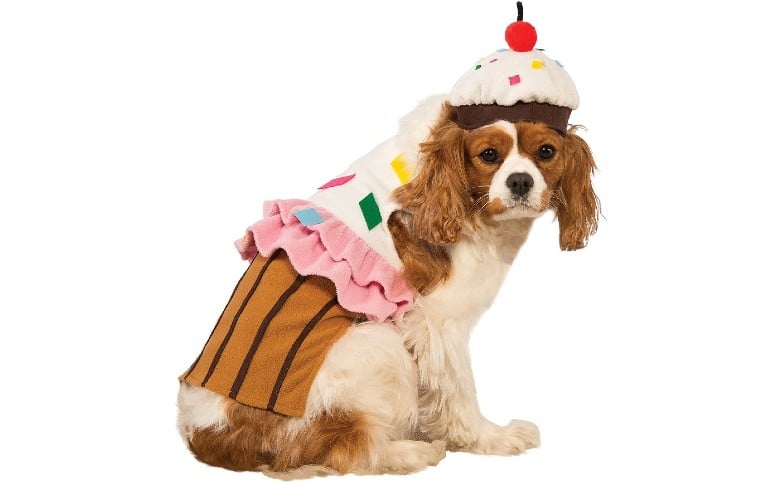 With the very famous "everything is cake" video series, your dog can get in on the action. With a pup as sweet as yours, everyone will have a hard time believing she's not actually a cake.
Cake dog Halloween costume available on Amazon for $13.99.
11. Mario from Super Mario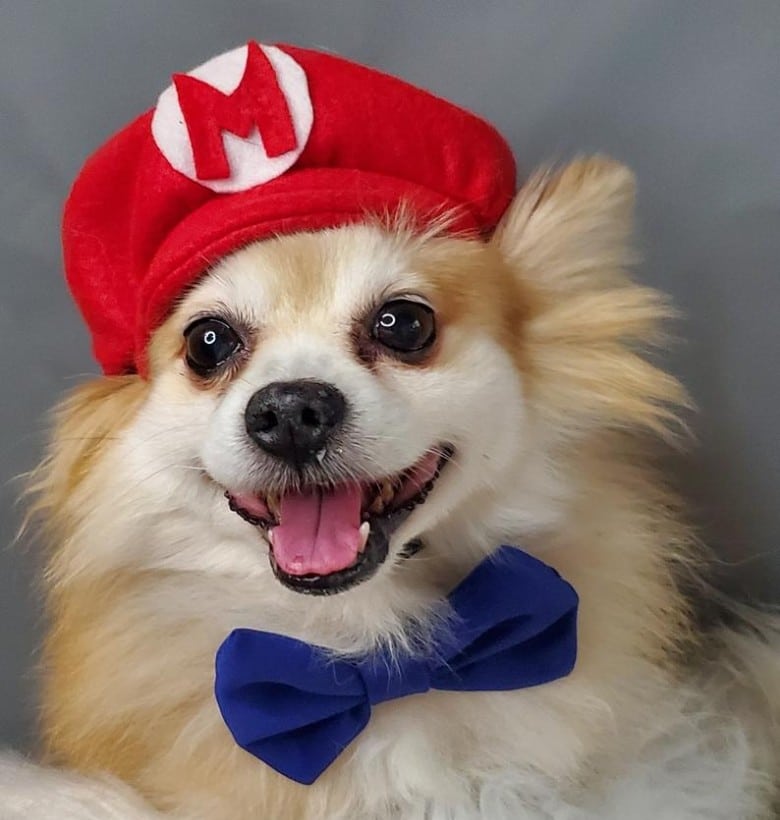 Nintendo Switch's lineup of new releases for 2020 primarily consisted of the plumber in celebration of Super Mario Bros.' 35th anniversary. Pay tribute to one of the most popular video game characters with this simple costume that'll have your pup saying, "Wa-hoo!"
Super Mario Bros. dog Halloween costume available on Etsy for $14.99
12. Uncle Sam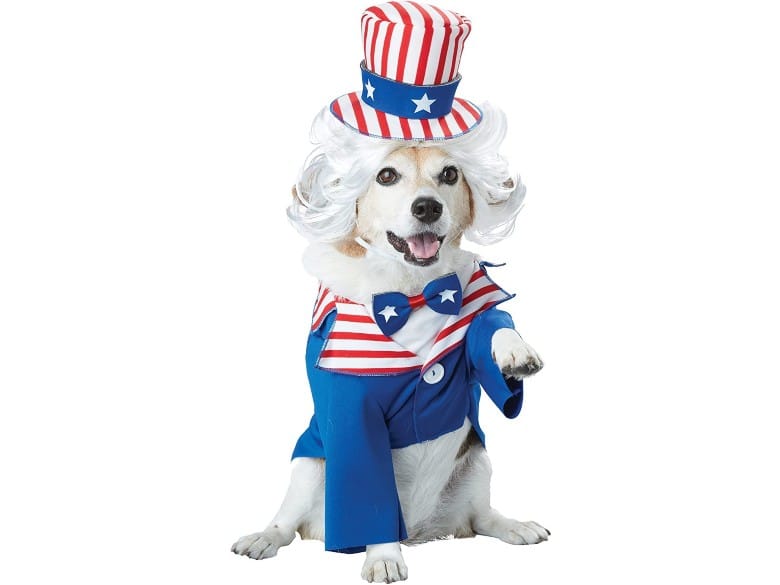 Election Day is on Tuesday, Nov. 3. Dress your dog up as Uncle Sam, er Uncle Spot, to remind everyone he wants them to vote!
Uncle Sam dog Halloween costume available on Amazon for $16.78 – $18.72
Related: Have Your Dog Stand Out This Halloween With These Super Creative DIY Costumes