We've come a long way from the world's first commercial dog food. Created in 1860 by electrician James Spratt, it was called Spratt's Meat Fibrine Dog Cakes. The ingredient list includes a mix of blended wheat, vegetables, beetroot, beef blood, and "the dried unsalted gelatinous parts of Prairie Beef," according to one of its ads.
It was followed by Ken-L Ration, the first canned dog food in the United States, which was made from horse meat. Purina Dog Chow, the first commercial kibble was produced in 1956. The Pet Food Institute launched a campaign in 1964 to persuade dog owners that commercial dog food was the only healthy choice.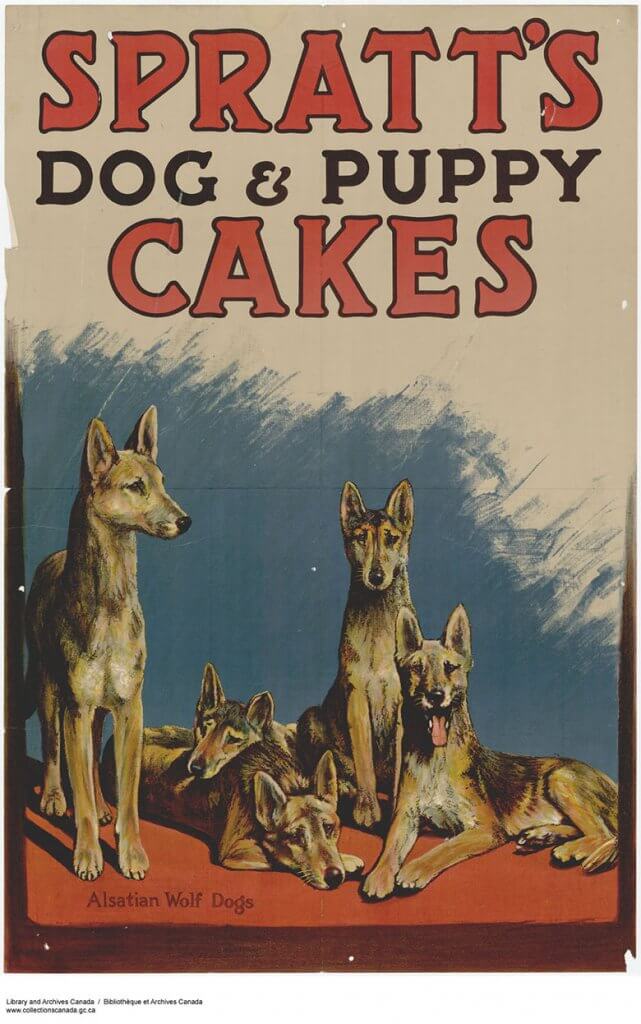 Today, pet parents can choose from a broad range of dog food, from home-cooked, home delivery and raw diets to dry and canned food found in the grocery to high-end organic, natural, human-grade, free range and humane.
With so many options, do you know the difference between organic and natural? What exactly does "humane" mean? Or human-gradel? Are these labels just advertising hype, or do they actually mean something?
If you're confused, you're not alone. Ultimately, how these words are interpreted depends on the company making the dog food. For instance, there's a lot of leeway in what exactly "natural" means.
Let's take a look at how these words are defined by the agency overseeing the production of your dog's food, the American Feed Control Officials (AAFCO).
Natural 
The AFFCO defines natural as:
"a feed or feed ingredient derived solely from plant, animal or mined sources, either in its unprocessed state or having been subject to physical processing, heat processing, rendering, purification, extraction, hydrolysis, enzymolysis or fermentation, but not having been produced by or subject to a chemically synthetic process and not containing any additives or processing aids that are chemically synthetic except in amounts as might occur in good manufacturing practices."
Which doesn't sound very natural, does it? This description basically means that ingredients like the preservatives BHT (Butylated Hydroxytulene) and BHA (Butylated Hydroxyanisole) prevent a dog food from receiving the "natural" label. The "natural label" simply means that the food cannot be man-made; it indicates nothing about the quality of the natural ingredients.
If you're looking for dog food that is "natural," stick to ingredients that you can recognize. Don't just read the marketing copy on the back of the bag or on the can; read the actual ingredient list. Remember that dog food manufactures usually add ingredients like vitamins and minerals. Some add probiotics and antioxidants. These are both allowed under the AFFCO standard. The more you understand these names of these extra ingredients, the easier it will be to find a "natural" product.
Organic
The AFFCO defines organic as products that are:
"produced through approved methods that integrate cultural, biological and mechanical practices that foster cycling of resources, promote ecological balance and conserve biodiversity. Synthetic fertilizers, sewage sludge, irradiation and genetic engineering may not be used."
For food to be labeled organic, it has to be produced in accordance with the Organic Foods Production Act and the National Organic Program of the USDA.
According to Organic.org, this means the food is grown "without the use of pesticides, synthetic fertilizers, sewage sludge, genetically modified organisms, or ionizing radiation." Food must have 95% organic ingredients to receive the USDA organic seal. Check out Organix pet food or Tender & True, both of which are USDA organic certified.
Keep in mind: food without the seal that's labeled as organic may have only one organic ingredient, and the manufacturer will still slap on the word "organic" as a marketing tool.
Human Grade
According to the AFFCO, "human grade" is not specifically defined in any animal feed regulations. It states:
"The U.S. Department of Agriculture (USDA) defines products fit for human consumption to be officially "edible." These foodstuffs have been processed, inspected and passed manufacturing regulations (i.e. process control regulations) that are designed to assure safety for consumption by humans."
The word "edible" is considered a standard while human-grade is not. According to the AFFCO, if pet food is fit for human consumption and manufactured according to regulations, it can claim that the food is "human grade." That means that every ingredient must be fit for human consumption.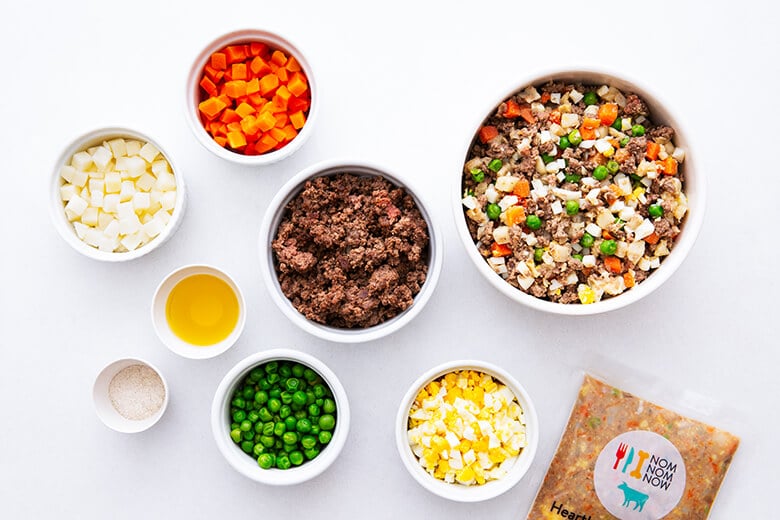 Today, most human-grade dog food is food you cook at home or food cooked and delivered from a company like Ollie, The Farmer's Dog, Nom Nom Now, Chi Dog (personalized to your dog's unique chi), The Honest Kitchen and others.
Related: Updated: We Compared the Top Dog Food Delivery Companies on Ingredients, Price and What Makes Them Special
Humane
Dog food that is labeled "humane certified" has animal ingredients that come from animals raised in an environment where the health and well-being of the animal is a priority. The Humane Farm Animal Care (HFAC) has set standard for animal care that are required for an animal product to receive certification.
Certification is important in order to have real animal care standards. Otherwise, food can be labeled "free range" if the animal has access to the outdoors, but without certified standards, there's no way of knowing how much access, how much floor space is available and whether or not the chicken, for example, undergoes an inhumane procedure called debeaking rather than minimal beak trimming, which is done to prevent chickens from harming each other. The HFAC has standards in place for numerous animals.
In contrast, factory farms are large, industrial operations that raise meat for profit. According to the ASPCA, "Over 95% of farm animals in the U.S. are raised in factory farms, which focus on profit and efficiency at the expense of animal welfare." Factory farming, in some ways like puppy mills, is brutal and cruel; it considers animals only as a source of profit rather than living beings. Organizations like Global Animal Partnership aim to educate the public, farmers and manufacturers with the goal of improving farm animal welfare. Pet food companies like Open Farm works with farmers that put the welfare of their animals first.
If you're cooking your own dog food, you can find a list of certified human meat, poultry and dairy here.
All our picks our independently chosen, but we do earn an affiliate commission to support our work. However, if we don't like the product, we aren't going to write about it. Making a few cents off an affiliate just isn't worth it to us.