The city by the bay also happens to be the city that is most dog-friendly.
San Francisco tops the list for the most dog-friendly city in the U.S, according to a recent report by SmartAsset, a company focused on helping consumers making better financial decisions.
The city nabbed the No. 1 position based on how accessible it is for our four-legged sidekicks. The area ranks seventh in the number of dog parks, with approximately three parks per 100,000 residents. It also scored points in terms of dog-friendly businesses, with the city toting 174 restaurants that allow pups. Lastly, with the mild weather and the many dog-friendly paths, the city is the perfect spot for your pooch – if you can afford it.
To determine the dog-friendly ranking, SmartAsset looked at six factors – dog parks, dog-friendly shopping centers and restaurants, walkability, weather and housing costs – and assigned weights to each metric.
Check out the other cities that topped the list.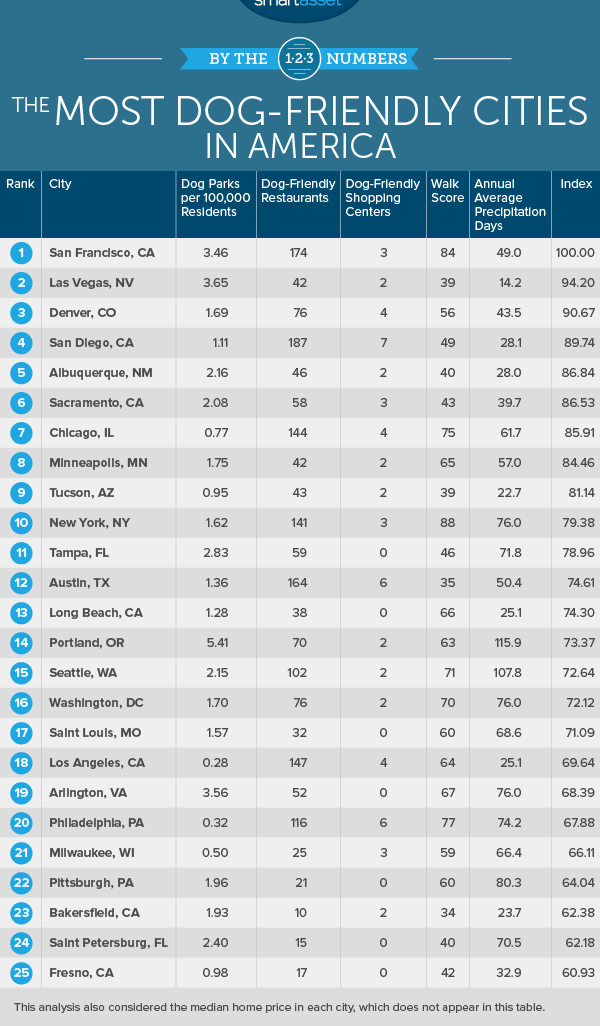 Main image via Flickr/Yesica