Keeping on top of your dog's dental health may not be fun, but it's important. Periodontal disease is the no. 1 health issue in dogs and can make your dog sick or even shorten his life. Starting as young as 2 years old, dogs need a professional cleaning around once a year.
In between, there are some simple things you can do to help keep your dog's teeth clean — and some of them he will even like.
Here are some tips for keeping your dog's teeth healthy.
Related: Are You Doing Everything You Can to Stop Your Dog's Mouth From Hurting?
Brushing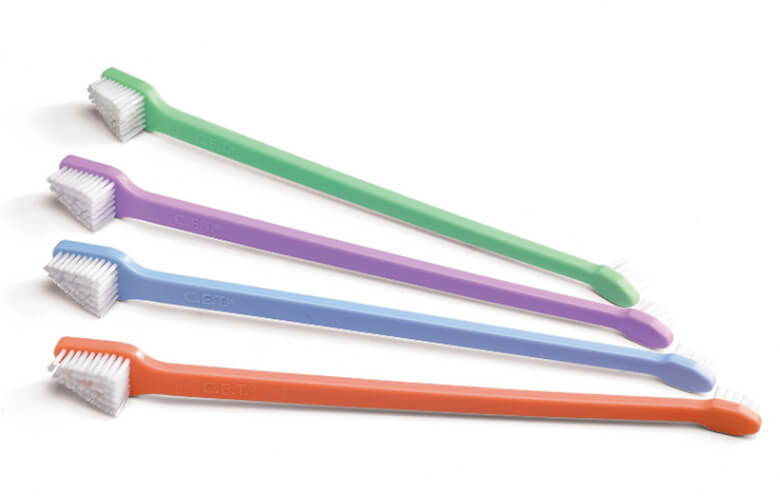 The most important (and most hated by dogs) is a daily (or even weekly) tooth brushing. If you can work your dog up to a light brushing every day to remove plaque, your dog's teeth will be happy. Starting your dog on a toothbrush as a puppy is the easiest way to get him acclimated, but even if you're starting with an older dog, there are some techniques that will help your dog tolerate it.
Try a small, soft toothbrush made specifically for dogs that has a different size brush on both ends, or a finger brush. Only use toothpaste made for dogs.
Dental Treats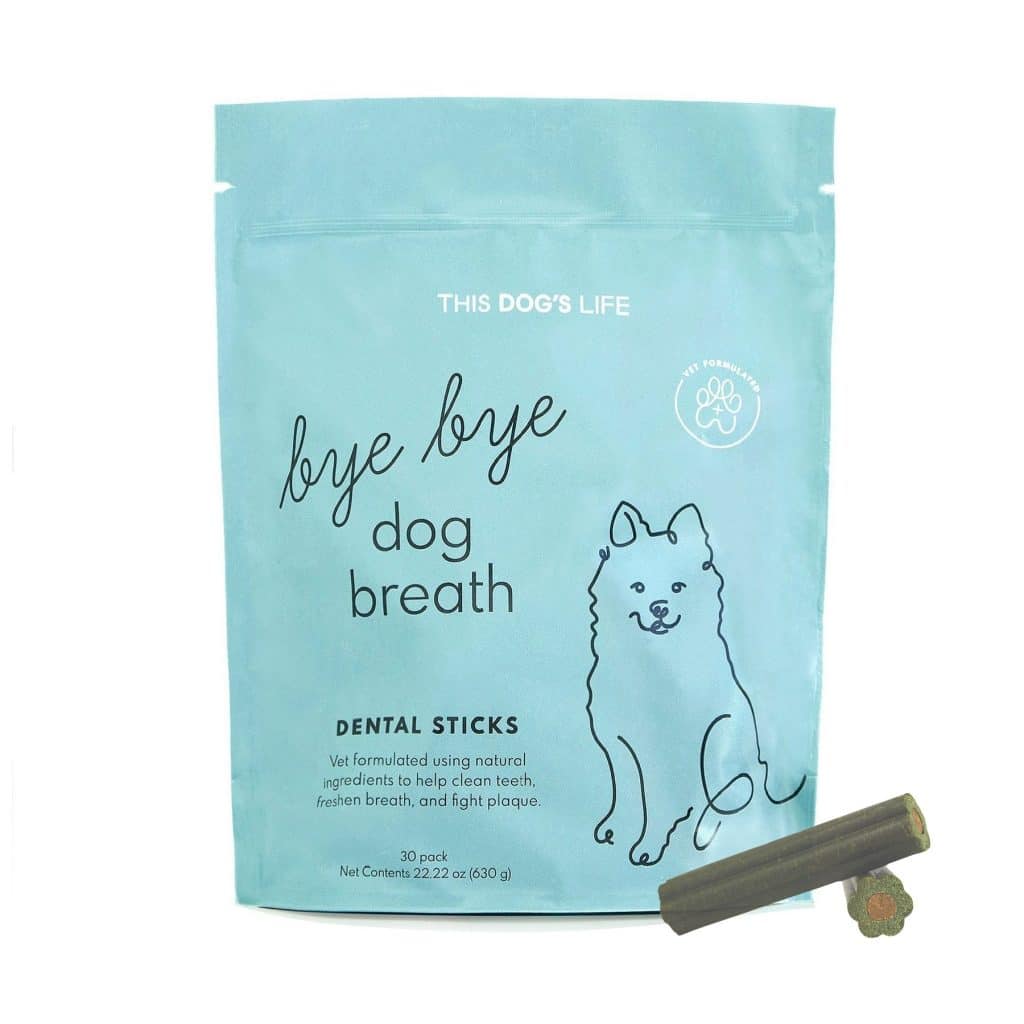 This is the one tip your dog will love you for. Dental treats are both formulated and shaped to help remove plaque and tarter from your dog's chompers. If your dog loves to chew (and what dog doesn't), he will be happy to do all the work for you. These dental treats will also help keep your dog's breath fresh. For those of you living with sloppy kissers, that's a perk you will appreciate.
There are many different brands, shapes, and sizes on the market. Toothbrush-shaped treats include the well-known Greenies, which come in sizes from teenie to jumbo. Another excellent choice is Fresh Kisses, which is sized from extra small to large.
Also, This Dog's Life Bye Bye Dog Breath Dental Sticks are dual-action treat that fights bad breath, support gums and help prevent plaque buildup. The outside layer helps with dental cleaning and controls tartar and plaque, while the inner layer keeps the gum issue healthy.
Dental Chew Toys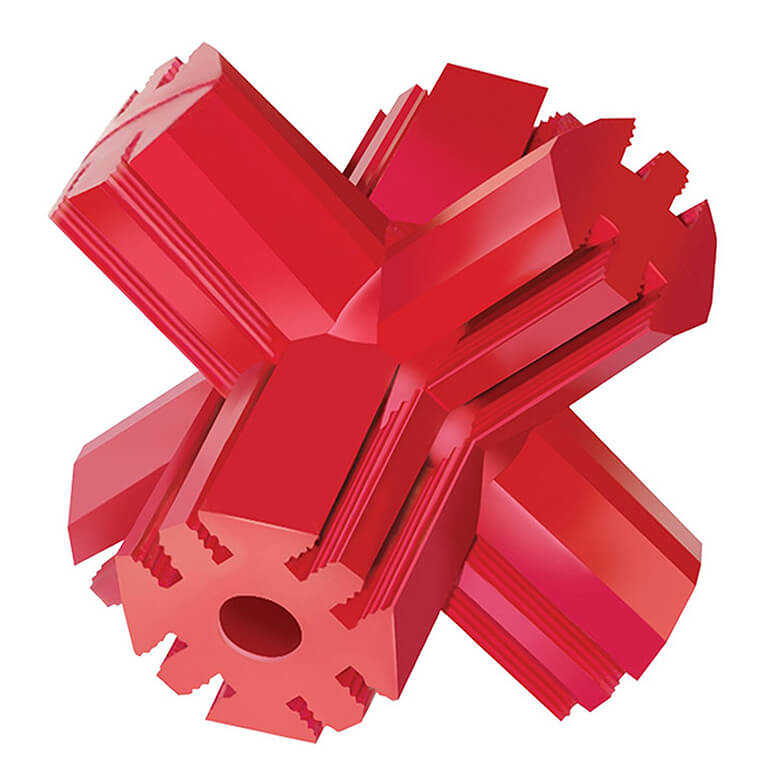 These toys are designed not only to keep your dog happy and occupied for hours, but to help clean her teeth and massage her gums. Made with grooves and rubber spikes to get to those hard-to-reach places, your dog can do all the work for you.
Related: How to Clean Your Dog's Teeth Without Him Absolutely Hating You
You can even use these toys with doggie toothpaste by smearing some on. Try the Brushing Bone by Project Play, which has a series of rotating tiers with little rubber spikes, or the KONG Classic Jump'N Jack Dog Toy, which have patented Denta-Ridges to remove food debris and plaque. These toys can also be used for a game of fetch, but always supervise your dog when she's playing with one.
Oral Hygiene Solution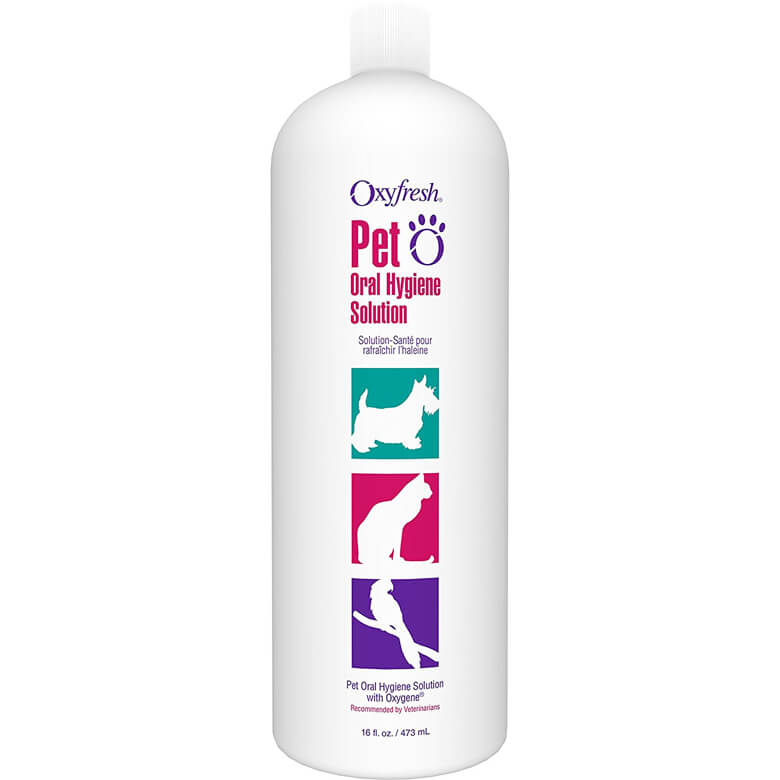 This is one of the easiest (and laziest) ways to help clean your dog's teeth. All you have to do is add the recommended amount to your dog's water. And all your dog has to do is drink. The solution is safe, non-toxic, tasteless, and odorless.
Add one teaspoon to a quart of water to see results. Try Oxyfresh Pet Oral Hygiene Solution. For a chemical free, organic version, try Mad About Organics Daily Water Treatment. For other brands, avoid ones with the ingredient xylitol, an artificial sweetener that is toxic to dogs. Though the amount of xylitol is reportedly safe, why take any chances?
Dental Powder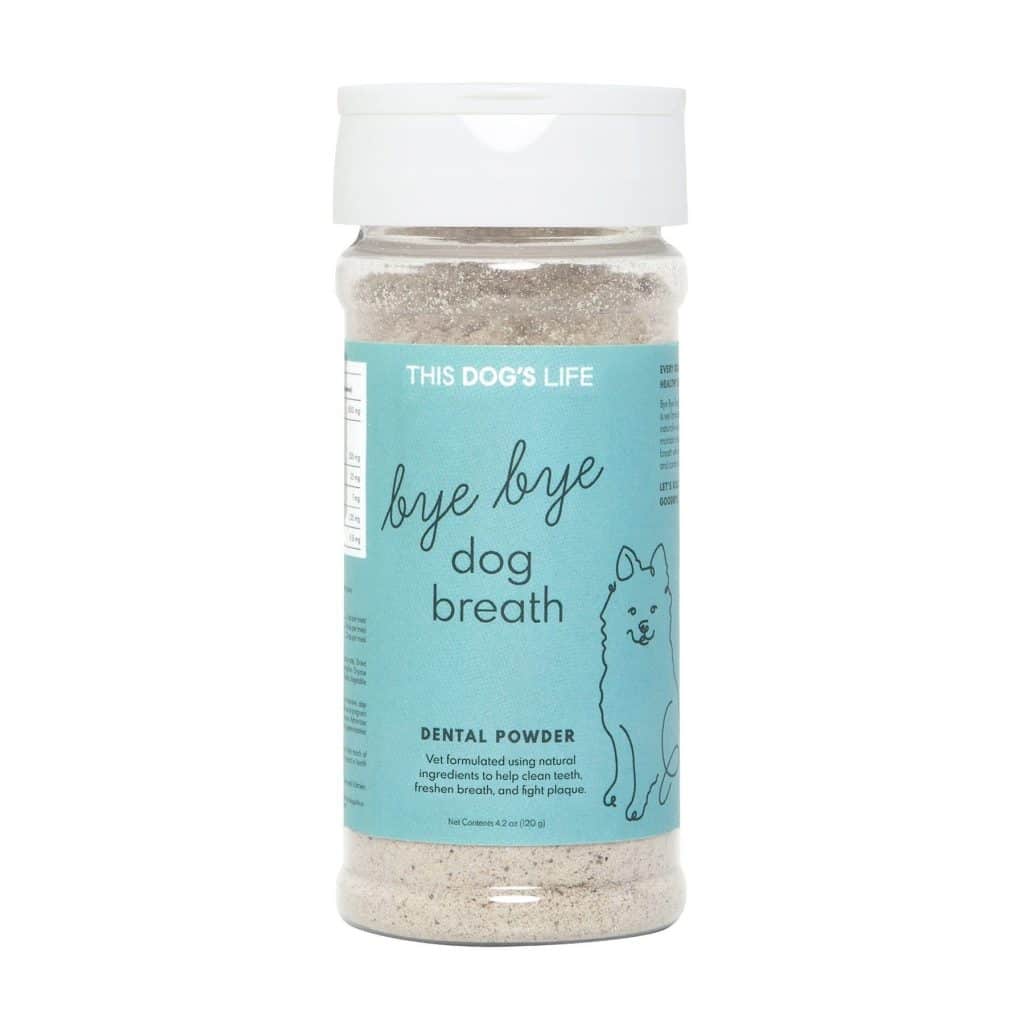 Another super simple solution is dental powder. You just sprinkle it on your dog's food during meal time and the powder prevents plaque formation, while keeping teeth clean and freshening breath.
Our Bye, Bye Dog Breath Dental Powder uses all-natural ingredients, like fruit, herbs and minerals, to help with periodontal disease. The cranberry supports healthy gums with is antioxidant power, while preventing bacteria that causes plaque buildup and destroys tissue. The yucca plant is a powerful herb that interferes with enzymes that break down gum tissue, while natural zeolites stop plaque from forming and sticking to teeth.
Related: A Vet Answered All Our Questions About Dental Disease, the No. 1 Health Issue In Dogs