A new cancer vaccine is being tested on dogs in hopes it can provide a breakthrough for humans.
A team, led by Stephen Johnston, the director of Arizona State University's Center for Innovations in Medicine, is looking to see if the vaccine can prevent or delay a number of cancers, which can also develop in humans.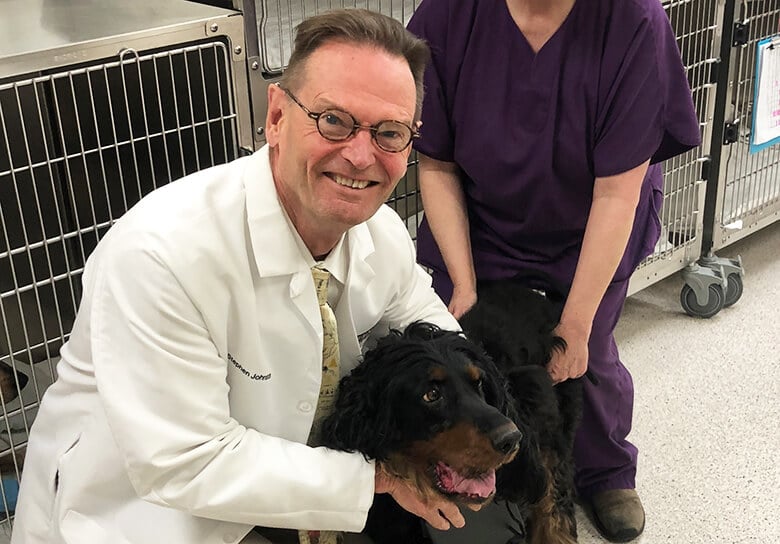 "The best outcome is that we prevent cancer completely," Johnston This Dogs Life. "However, if the vaccine slows the tumor growth, delays the onset of the tumor substantially or prevents metastasis it would be a major gain."
Related: After His Dog Dies of Cancer, Firefighter Posts Heartwarming Tribute That Goes Viral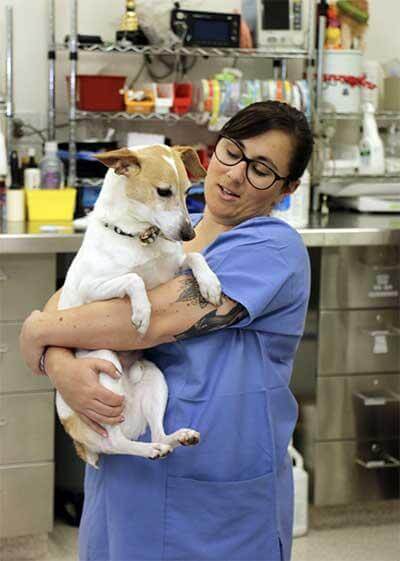 Called the Vaccination Against Canine Cancer Study, Johnston, along with veterinarian Doug Thamm, the director of clinical research at Colorado State University's Flint Animal Cancer Center and a team of researchers are recruiting healthy dogs across the U.S.
They are looking for dogs between the ages of 6 and 10. Half will receive the vaccine; the other half will receive the placebo. (The owners will not know which one they receive.) The dogs will receive booster shots for five years after the initial shot and be checked at home a few times a year.
Related: Dogs at This Center Are Sniffing Out Ovarian Cancer
Owners volunteered to be part of this study with the hopes of providing a similar vaccine to humans.
The team decided to focus on dogs as their environment is similar to ours, and the way cancer develops in dogs is similar to how it progresses in humans. And since dogs live shorter lives than us, scientists would be able to see if the vaccine was successful faster.
"Dogs get many very similar cancers as humans do and at the same frequency, 40 percent lifetime risk," says Johnston. "But the timeline for dogs tumor growth is approximately five to 10 times faster than humans so a trial would not take as long. The vaccine we are using for dogs is very similar to the one we will use in people, so we think the regulatory approval for a trial will be more likely."
While scientists remain hopeful, creating a vaccine to delay or prevent a number of cancers faces an uphill battle. All cancers are unique; each reacting differently to its host.
Related: Little Girl With Inoperable Brain Cancer is Asking for Letters From Your Dog
However, for Johnston and team, even if there is a small chance, it is worth pursuing.
"Almost all of the new treatments for human cancer are very expensive — $100,000 or more for treatment," he says. "We have designed our vaccines to be inexpensive so dogs, or people in the developing world, can afford them."