When it comes to feeding our dogs, owners want to provide their pups food with the best ingredients possible. And while providing them with the healthiest food might SOUND amazing — well, it's not always possible given our hectic schedules.
Luckily for us (and our furry friends), Breuer Premium Pet Food has come up with a way to not only give our dogs a nutritious meal but to also bring it right to our door (if you live in New York City, that is). Really, what could be better?
The company delivers gourmet meals to pups all across the city's five boroughs and Westchester on a schedule or as-needed basis. The food consists of all-natural ingredients, which are free from preservatives, fillers and animal by-products, are all easy to pronounce and locally sourced. Think: lamb, turkey, blueberries, green peas, carrots, red quinoa and brown rice, to name just a few of their carefully selected ingredients. (Yes, this delicious food is really just for dogs, but it is human grade!) Extra bonus: All of Breuer's foods meet the requirements as defined by the Association of American Feed Control Officials and the Food & Drug Administration.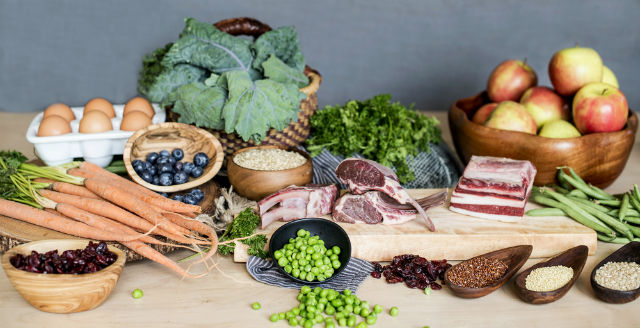 As one of Breuer Premium founders, Molly Breuer, says, the idea behind the company came after her and her family had been cooking for their dogs for years."I had always read about a homemade diet for dogs, and we had established our recipes," Breuer recalled. "So my husband [the other co-founder] and I sat down and tried to figure out how we could commercialize this and get our recipes out to other dogs whose owners share the same values." In late 2014, the company launched.
Not only do the locally sourced ingredients result in some delicious food that your dog will scarf down, you can be sure that while the food tastes good, it's also good FOR them. "One of the things that really inspired our food is the pet food recall of 2007 where the contamination of the food caused many, many dogs to die," said Breuer.
Related: Don't Be Fooled: Here is What Dog Food Should Contain
According to Breuer, another reason to choose their fresh food over dry, supermarket-bought food is the process in which the meals are cooked. The company has complete control of the supply chain and the food is all prepared in its 5,000 square-foot human-grade commercial kitchen in Long Island City. By overseeing everything, Breuer says it eliminates the "whole fear of having third-party manufacturers take over the process, and there's low risk for food contamination, because we're not sharing the conveyor belts with other dog food companies that might have contaminated ingredients."
While your dog will be thrilled to switch to fresh food, you shouldn't transfer them over all at once. Dogs' systems can be a lot more sensitive than we might think, so it's important not to shock their bellies with too much too fast. According to Breuer, "anytime you transition a dog from one food to another you should do it slowly and over time." The company does provide a switch-over chart in its first delivery and on its site, it suggests transitioning to Breuer Premium over seven to 10 days.
Although the ingredients are fresh and a lot of thought goes into picking them, preparing Breuer Premium is actually fairly simple. After it's made in their Long Island City facility, the food is vacuum-sealed in a BPA-free pouch to provide maximum freshness and delivered to any New York City or Westchester home that same week (right now the meals get delivered on Monday or Thursday). Once it's delivered, the preparation is up to the owner.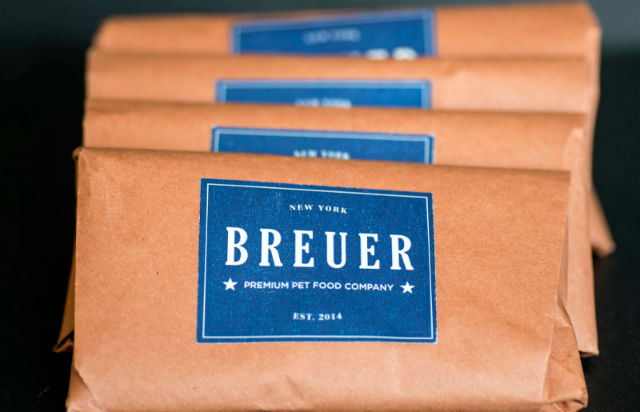 "I personally pop it in the microwave for 10 to 15 seconds to warm it up for my dogs," said Breuer. "I find that just heating it up a little bit, they like the aromatics when they can smell that the lamb is heating in the microwave a little bit." Sounds delicious!
While they currently have Turkey & Red Quinoa, Beef & Millet and Lamb & Brown Rice available, there's no clear winner as far as which one dogs tend to love best: They all come out on top.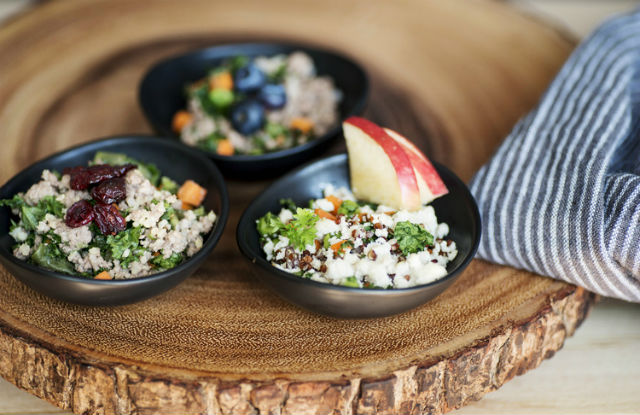 "It completely depends on the dog," said Breuer. "I find that a lot of time people choose their dog food depending on their own taste, so if you don't like fish, you're not going to feed your dog fish."
Currently, Breuer Premium doesn't have plans to expand its area at the moment. "New York is an amazing city for selling dog food and there's a very high concentration of dog owners in the city, Breuer explains. "We're focused on providing the best service we can to them at this moment in time and with that level of service comes our delivery model." The 8-oz. meals are sold in units of seven and cost $39.99. If owners choose to set up a weekly or bi-weekly delivery, shipping is free. Otherwise, there is a flat fee of $5.95.
Related: Barklyn Organics Is Starting a 'Dog Food Revolution'
They're also planning to stay strictly online for now, "We love online sales because we really have a direct connection with our clients and love that we can interact directly with them and it sort of drives what we're going to do next," says Breuer. "That interaction is super important to the success of Breuer Premium because at the end of the day the dogs and the dog owners are what matter the most, and how they like our food and interact with our brand."
All images courtesy of Breuer Premium Dog Food.