And for one woman, her time with her dog is centered around, well, a pole.
Rebecca Kennedy of the U.K. has been performing a pole dancing routine with her dog Izzy for the past year.
Related: Dog's Rhythm to Marky Mark's 'Good Vibrations' Is Amazing
"Training my dogs is something I really enjoy, and I found myself sometimes having to choose between training the dogs or training myself in pole, so it just made sense to try to combine the two," Kennedy tells This Dog's Life.
With a few pole-dancing competitions, including Miss and Mr. Pole Scotland and Pole Theatre UK, and performances under their belt, it is believed this pair is the first dog and owner act in the country.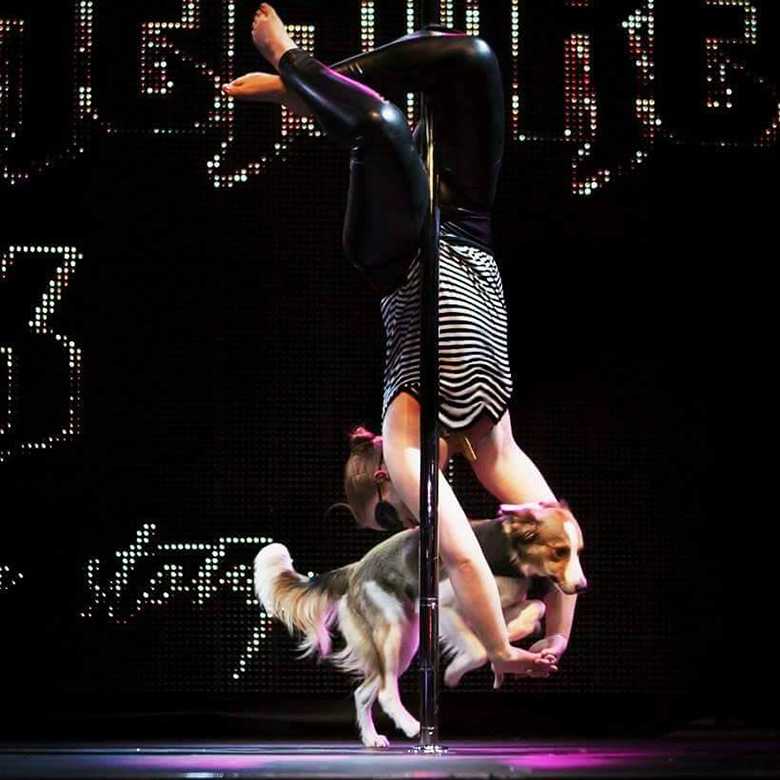 The incorporation of Izzy into her act takes varying forms, with the pup able to go weave between her owner's legs when she is on the pole, jump through her arms, dance on Kennedy's cues and give high-fives.
Related: The Dog Wedding of the Century: Toast and Finn are Tying the Knot This Wednesday
"She loves it!" Kennedy exclaims when asked what Izzy thinks of being part of the act. "She gets loads of attention from the audience and cuddles before and after the show, so she thinks it's the best thing ever and treats rain down from the sky when we perform."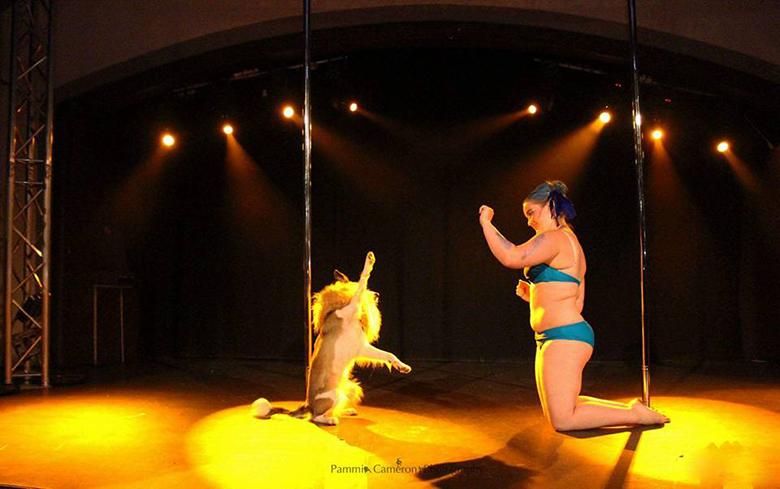 But it wasn't always so seamless – or elaborate. Starting in 2015, Izzy had to work up to these complicated routines. Kennedy began with baby steps – starting with sit, down and bow and graduating to waving to the crowd, jumps and weaves. Izzy also had to learn to resist distractions and focus on the treats provided by Kennedy during the performance to guide her through the routine. "The first ever competition that we did she found some cheesy wotsits (corn puffs) on the stage and kept running away to eat them," Kennedy tells us.
The pair's performance is a favorite, with the audience often in awe. They just love it," Kennedy says. "They think she is so cute and very clever."
And the pair aren't looking to stop anytime soon. Kennedy says the pair will continue to perform and in a year or so, may even apply to Britain's Got Talent.
Related: Make Your Dog Feel Like a Puppy Again With a Canine Massage