A woman welcomed not one but 10 babies into her household on the same day.
Kami Klingbeil gave birth to a baby boy the same day her goldendoodle Delia had nine puppies. The phenomen happened on August 12, when Klingbeil had to be induced for labor. Her dog, whose due date was two days earlier, still hadn't given birth when she needed to leave her home. But when Klingbeil was in the hospital, the Chico, Calif. resident received a phone call from her father telling her Delia was in labor.
While the golden-colored pup went into labor after Klingbeil, she actually beat her owner to the punch: giving birth to healthy black puppies three hours before Klingbeil delivered her baby boy Brydon.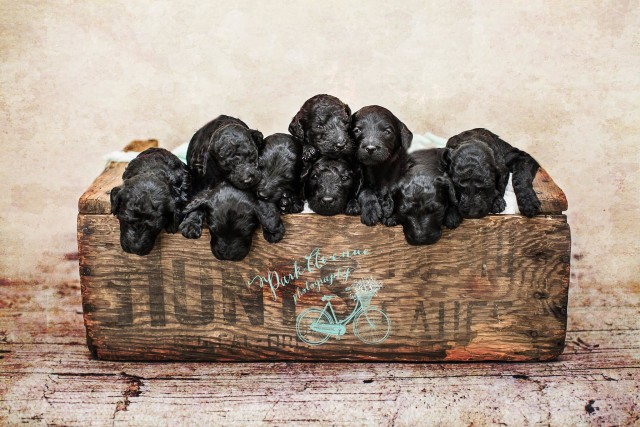 With such an unbelievable story, Klingbeil joked with her photographer friend Teresa Raczynski that they should have a baby shoot. Raczynski jumped on the opportunity and with Brydon being only six days old shot all of the babies together. The result? Complete adorableness with everyone enjoying the experience.
"He loved it," Klingeil said of her son to Inside Edition. "He was hating pictures but we started putting the puppies on top of him and he loved cuddling them."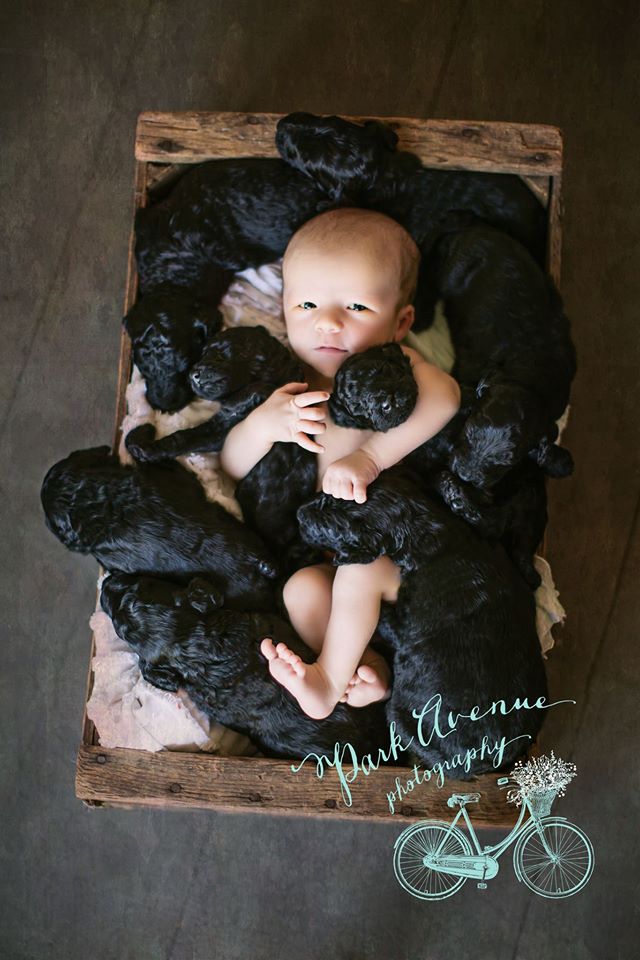 H/T Inside Edition