While there are  Halloween dog costume contests occurring all over the country, we have yet to hear of one that lets you escape the "scariness" of dressing up our pups — that is until now.
The Pet Pride Day in San Francisco is giving away two sets of Virgin airline tickets to the best dog costume.
Occurring in Oct. 30, the event will have four different categories to compete in: Best Smile, Best Pet/Owner Lookalike, Best Homemade Costume and Best Store-Bought Costume. From these, one pup will be awarded Best in Show – and score two Virgin airline tickets for anywhere in the U.S.
Related: San Franciscans, Follow Your Nose to the Dog-Friendly Bloodhound Bar
Last year, the Corgi dressed as the Golden Gate Bridge took home the prize — so creativity and originality really help.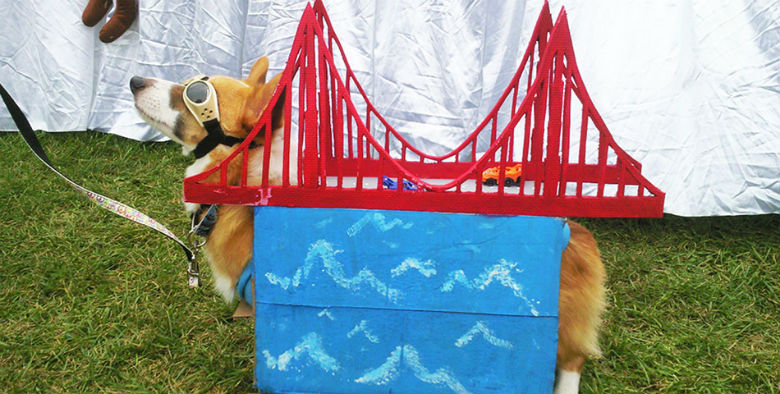 The contest is part of the bigger Pet Pride Day mission: celebrating pets and the people who love them.
For the past 23 years the San Francisco Animal Care & Control has hosted the event to bring together dog lovers, educate people about pet adoption and provide an opportunity to learn about local businesses in the area catering towards our pets.
Besides the pet contests, there will be a number of activities for our pups, including a dating game (for adoptable animals), dog tricks and runway show.
Related: Meet the Man Photographing San Francisco's Cutest Dogs on the Streets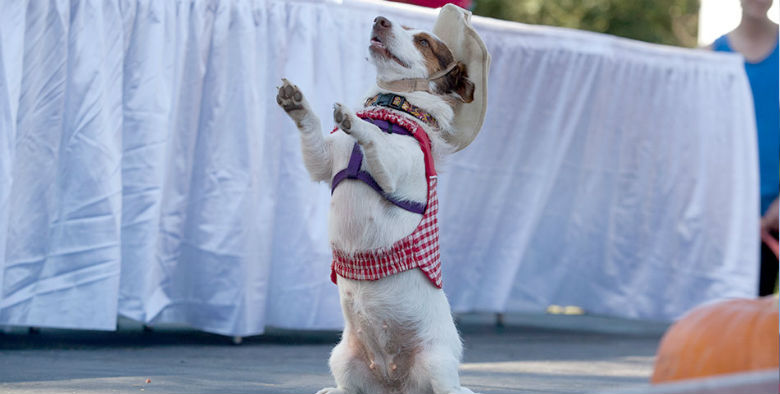 For us, there will be a number of vendors we can scope out. Natural pet care line Earthbath, Kaykos Dog Shades and Pet Portraits by Hofkin, will be just a few that will be there. Kids can get in on the action too, with a facepainting booth and a table where they can make toys for shelter animals.
And only in San Francisco, there will be Rescue Row, (as opposed to the city's billionaire's row for startups). The SFACC will be alongside a number of shelters and rescues – Muttville, Family Dog Rescue and the SFSPCA, to name a few – to help animals find their forever home.
To wrap up the event, there will be a raffle ($5 for each ticket), with a number of fun prizes including the grand prize: another pair of Virgin airline tickets.
​Proceeds from the event with help the SFACC care for the more than 10,000 animals that enter their shelter. The nonprofit also has plans to open a new shelter, with an architect at the event to show off the new plans.
Related: Forget Comic Con, San Francisco Has Corgi Con
Pet Pride Day occurs from noon to 5 pm on Oct. 30 at 1200 15th St in San Francisco. More information can be found on their website.