A terrified rescue dog has been given the courage to move forward in life thanks to a veterinarian.
Named Graycie, the pit bull came into the care of Granite Hills Animal Care in Elberton, Ga., after a woman discovered the dog in "bad shape, on a dirt road out in the country."
Upon arriving on Jan. 29, Graycie was extremely emaciated (weighing just 20 pounds), dehydrated, hypothermic and suffered from vaginal prolapse, a condition in which parts of the vagina may become exposed.
Related: Senior Dog in Shelter for 5 Years, Gets Adopted Immediately After Previous Family's Letter Made Public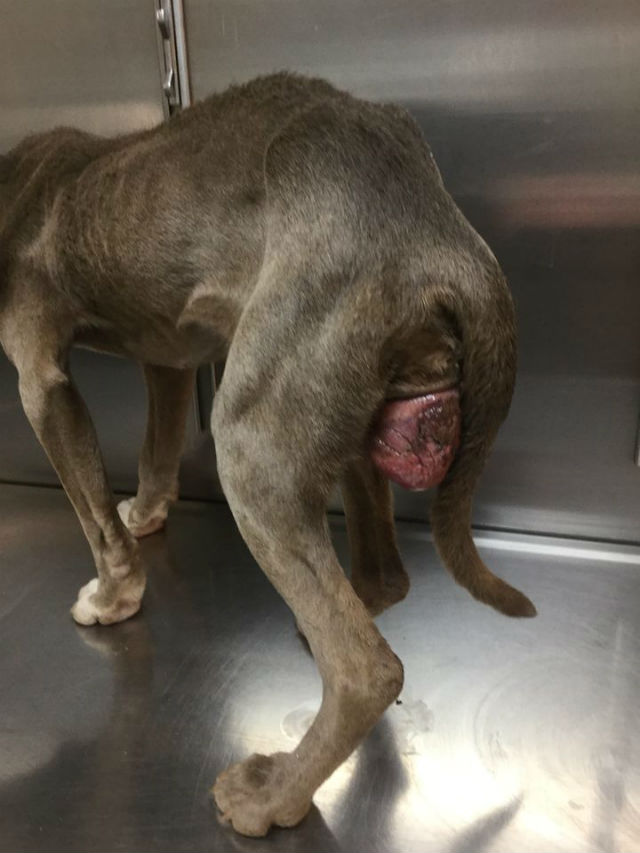 Initially, the veterinarian responsible for caring for Graycie, Any Mathis, was unsure if she would even be able to make it, and considered euthanizing the dog.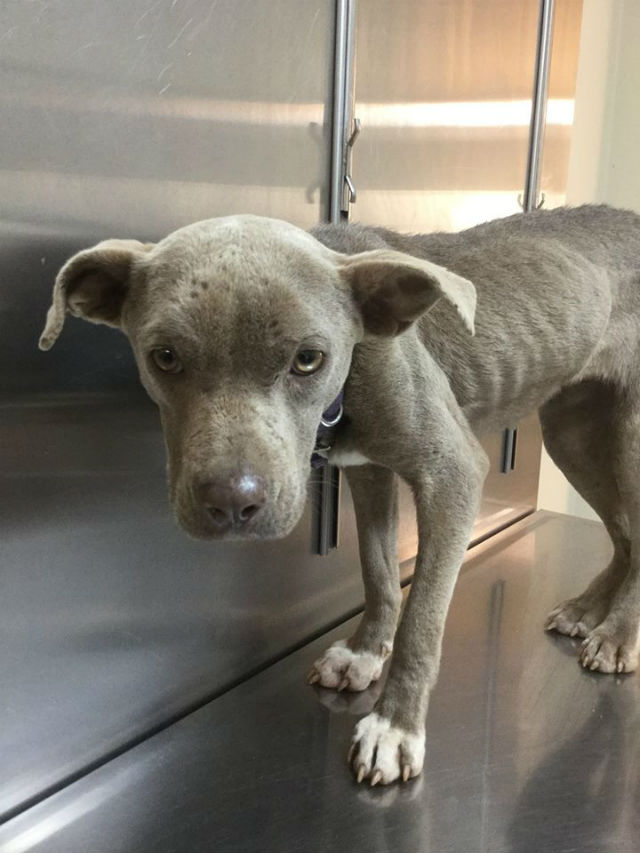 "I told my friends,'Y'all, I need your advice. Practical Me says I should put her to sleep, but Veterinarian Me wants to try and give her a chance,'" Mathis said in a Feb. 13 Facebook post. "They responded, "Try" Especially, if she still has a will to live. 'Try.'"
And so he did, but it wasn't easy. While Graycie had to overcome health issues, she also had major emotional baggage. The dog was terrified of humans. Because of this, she wouldn't eat, which caused her already small frame to become even frailer.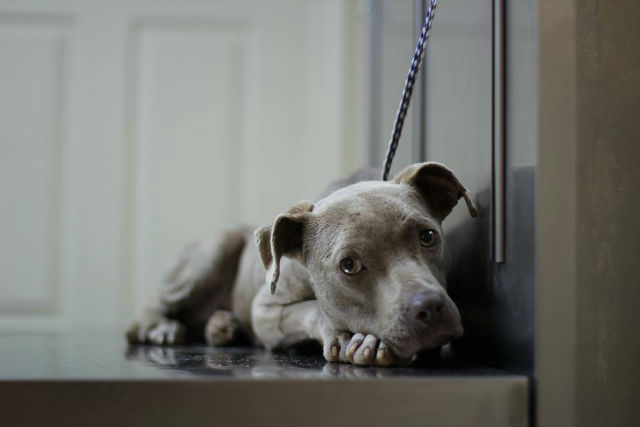 In a video posted on Facebook, Mathis sat in the kennel with Graycie while he eats his breakfast, coaxing her to eat hers. While she was initially hesitant, the pup eventually warms up, allowing Mathis to feed out of his hand. To date, the video has been viewed more than 6 million times – a shock to Mathis.
Related: Dog Hears Puppies Crying, Breaks Out of Cage to Be by Them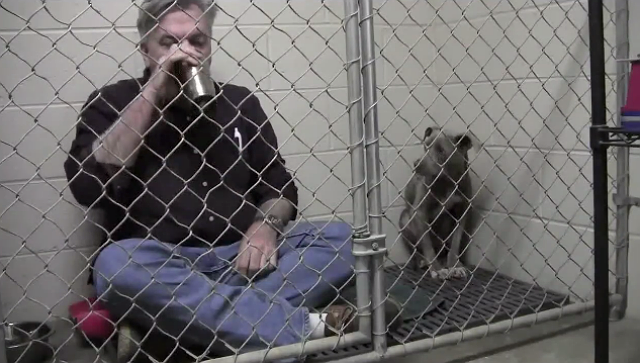 "Wow! I take a nap for an hour or so, and come back to find Graycie's video being shared and with lots of views," Mathis said on Facebook.  "I'm flattered that you'd take the time to watch and share her video. Truly."
While Graycie still needs time to recover, Mathis has high hopes for her, writing on Facebook, "Hopefully, she'll learn to trust people quickly, and be ready for a home and family very soon."
Check out the video below of them enjoying their breakfasts together:
Posted by Granite Hills Animal Care on Saturday, February 13, 2016