After a family lost their pet, they decided to pay it forward by giving dogs in need a special gift.
This past week a family from Fredericksburg, Virginia dropped off a bucket of colorful tennis balls for shelter dogs at the Fredericksburg SPCA.
The basket not only contained a bunch of fun toys but also a heartwarming note.
Related: A Terminally Ill Shelter Dog Gets to Live Out His Life in Home, Thanks to Woman Looking for 'Oldest, Hardest to Adopt Dog'
"Please help yourself to a tennis ball for you and your dog to play with. Keep it or drop it back in the bucket for another dog to enjoy! Love this moment with your dog and enjoy this play time together in memory of our sweet Marley who absolute loved to play 'ball,'" the note said.
There was also a picture of the family's now deceased dog, Marley. She lived 13 happy years, from 2004 to 2017.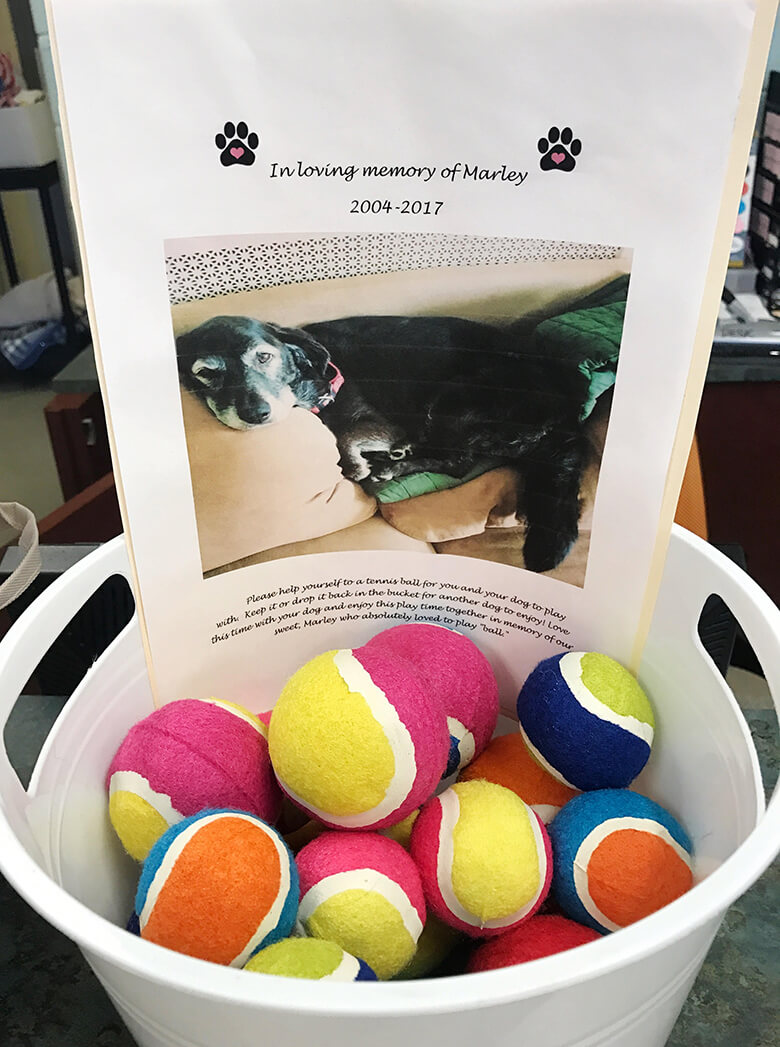 The family chose to remain anonymous, just hoping dogs got to enjoy their gift. But the shelter did not.
"Sweet Marley, a local pup, recently passed away and her owners brought this bucket of tennis balls to our shelter in her memory," Fredericksburg SPCA wrote on its Facebook page. "Marley loved to play ball and her family wants other pups to have some fun too! Stop by the shelter, pick up a tennis ball, and go have some fun with your dogs in Marley's honor!"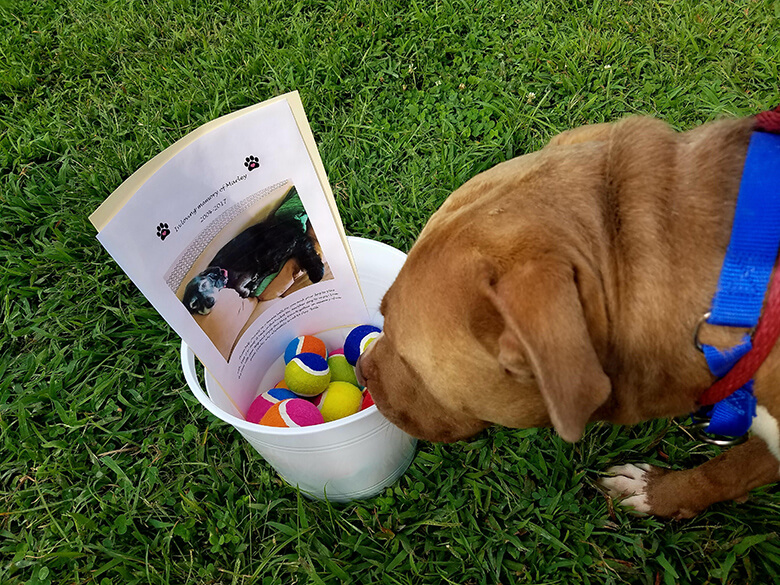 Related: Photo Series Looks to Debunk 'Black Dog Syndrome' With Beautiful Pics of Adoptable Dogs
And the dogs had a ball (pun intended).
"The dogs love them! We have a nice grassy area in the front of the shelter that's perfect for playing fetch," Emily Mcdonald of Fredericksburg SPCA told This Dog's Life. "Tennis balls and other toys help with enrichment for the dogs to keep them mentally and physically stimulated, as the shelter is stressful and loud, so going outside to play helps them let off some steam and just be dogs."
Here are some amazing pictures of the dogs enjoying their new toys.