Next time you're out in Santa Monica, wouldn't it be nice to end up on the beach lounging in a large backyard biergarten full of incredible food, draft wine, and good company? We thought so.
Meet Ashland Hill. This restaurant has everything a beachgoer could possibly want: an airy wine-and-beer bar complete with a spacious reclaimed-wood-covered patio, bright and cheery citrus trees, and long, family-style tables. The best part? It's totally dog friendly, meaning your next get-together can be enjoyed with your pup, too.
Related: The Urban Pet's Zen-Like Store is the Ultimate Destination for the Dog Enthusiast
According to Ashland Hill's co-owner Luke Tabit, the pup-friendly vibe was a no-brainer. "The majority of our seating is outdoors, so it is a great space for customers to bring in their dogs," he says. "We found that the open dog policy worked really well at our sister restaurant, Art's Table, and it's really catching on at Ashland [Hill]."
On average, Ashland Hill gets around five to 10 visiting pups per day. With doggie water bowls spread bountifully around the restaurant, you know your dog will never go thirsty. And they also have Ashland Hill custom dog treats, so your pup will heart you (and the restaurant).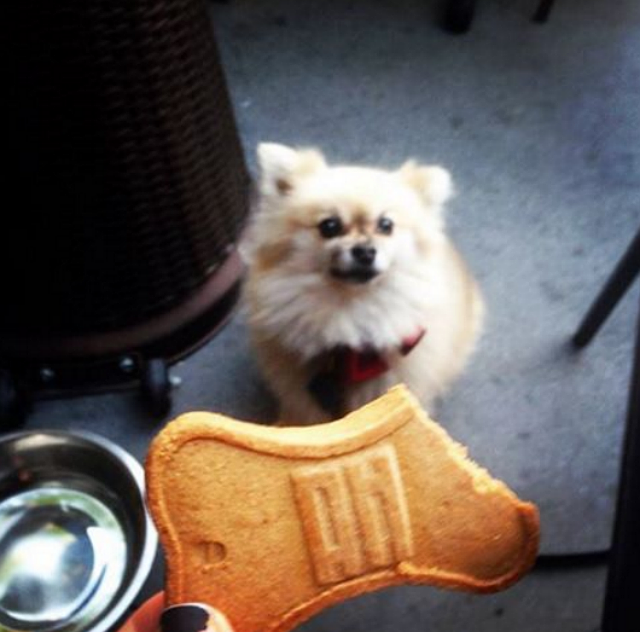 As Santa Monica becomes a more dog-friendly city, this spot seems to be the go-to place for local pups to celebrate birthdays, hang with their besties, and of course, soak up the sun. "A few weeks ago, there was a group of 15 people celebrating a 'puppy party' at the restaurant," Tabit tells us. "It was the puppy's first birthday party, and they all wore puppy birthday hats, brought in doggie treats, and sang happy birthday. It was awesome!" They also host the occasional "yappy hour" in collaboration with dog brands, like Healthy Spot.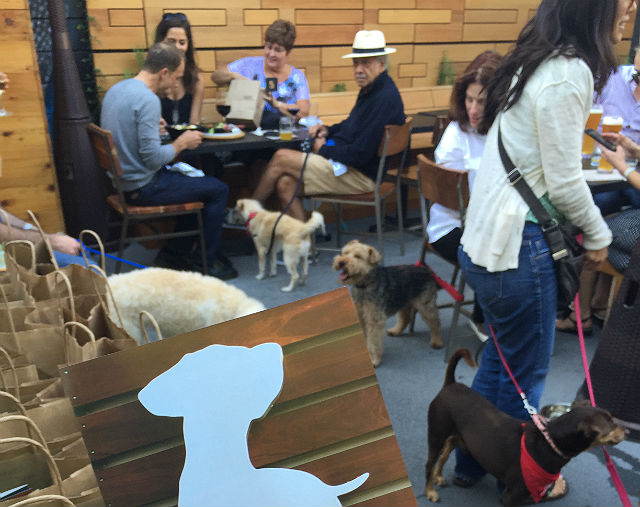 Related: Healthy Spot: Where LA Dog Owners Go for Wholesome Food and Top-Notch Services
While the dog-friendly aspect is certainty a bonus, the restaurant's food has people talking (and Instagramming!) on the regular. From raw tuna on crispy sesame rice (with Sriracha aioli for good measure) to the made-in-house Ashland Hill burger (named one of Eater LA's top 10 L.A. burgers), there's truly something for everyone.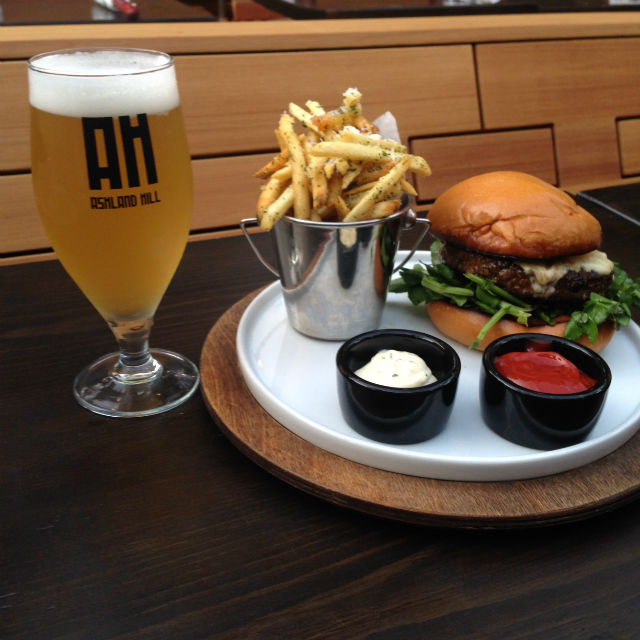 Tabit's favorite? "The crispy cauliflower. It's unlike anything I've ever had. Chef Brad makes it from scratch. It's flash fried and includes salmoriglio, saffron aioli, parmesan, pickled vegetables, and espelette. The combination of flavors is insane and the presentation looks like artwork."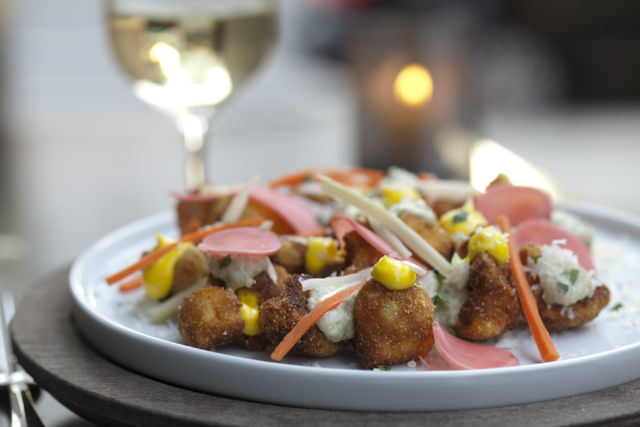 In the mood for something sweet? They've got that covered, too. Choose from options like the cast iron blonde brownie, complete with chocolate chips, salted caramel and vanilla ice cream; or the market blueberry crumble featuring a crispy oat crumble top, whipped white chocolate and fresh ginger ice cream.
And while a towel, some sunscreen, and a chic pair of sunnies are a necessity in Santa Monica, stopping by Ashland Hill is pretty high up there on our list. They're dedicated to giving their customers an experience they'll never forget — complete with good food, tasty drinks, and some fun in the sun with their dogs.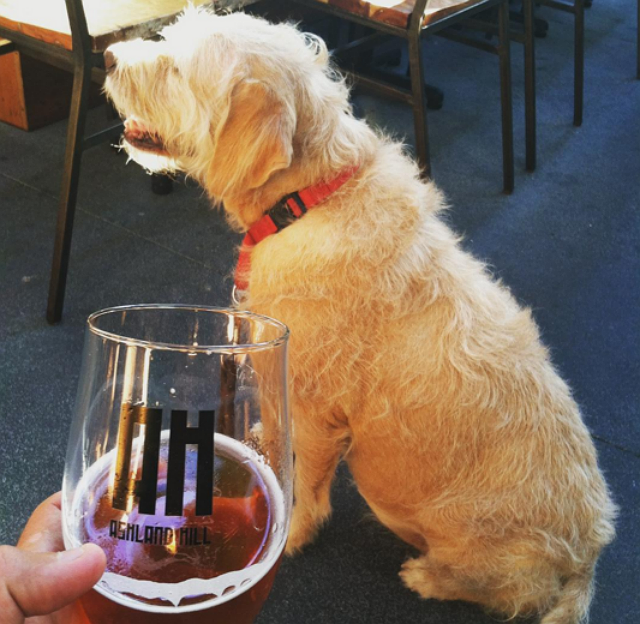 "The best part of allowing pets at the restaurant is seeing how happy the pet owners are," Tabit tells us. "These pets are a part of their family and it brings them a lot of happiness to be able to bring their pet in. It heightens their experience at Ashland Hill, and that's always a plus."
Sound like a match made in heaven? We're right there with you. Grab your pups, your friends, and of course, your sunny-weather gear and head to this place STAT — you can thank us later.
Ashland Hill is located at 2807 Main St. in Santa Monica between Ashland and Hill streets.
Related: Angel City Brewery Lets Dog Owners Enjoy a Beer With Their Pup