Play ball will take on a whole new meaning at this ballpark.
The Arizona Diamondbacks has teamed up with PetSmart to create the first-ever dog-friendly ballpark.
Related: Move Over Pele, the World Has a New Soccer Star
Yes, a place you can bring your dog and enjoy a great American tradition. Owners will be able to bring their dogs to all 13 Sunday games in the 2016 season at Chase Field. The ballpark will offer exclusive seating, a grassy play area and PetSmart will be adding a bit of "do-goodingess" to the ordeal by featuring adoptable dogs.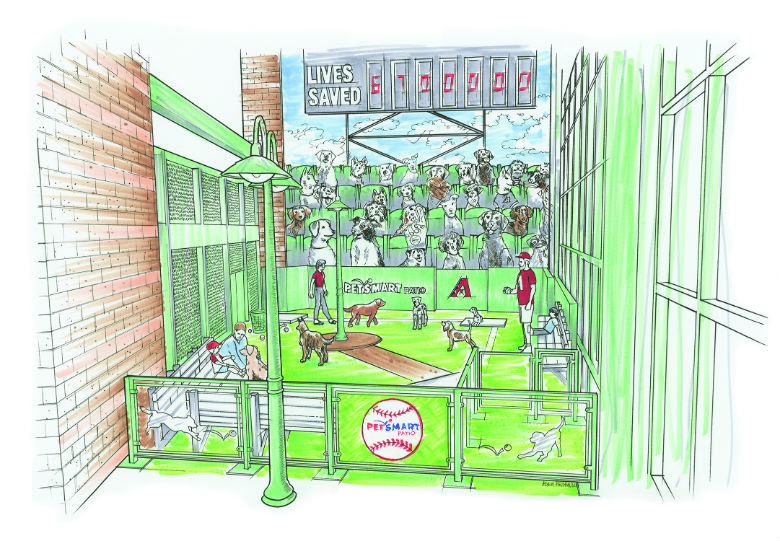 "We are seeing more and more establishments open up their facilities to pets – whether it's coffee shops, retail stores, hotels or restaurants. We at PetSmart truly value the time pet parents spend with their beloved pets, and we want to help enrich the experiences they share together — including a baseball game," Eran Cohen, chief customer experience officer of PetSmart, said in a statement.
Related: Watch Rescued Pups Be 'Ball Dogs' at Brazil Open
The dog-friendly area, known as the PetSmart Patio, will feature a bunch of pooch amenities, including dog ice cream.
Behind the patio will be another dog area called PetSmart Park, which will have both an outdoor and indoor (air-conditioned) dog park, so pups can run around, meet new friends, do their business and cool down if needed.
There are Dog Days of Summer ticket packages available with will include a semi-private space with to fit four people and one dog.