A Russian photographer known as Fox Grom enjoys taking pictures of his two Siberian huskies in unique situations, and the below series is no exception.
Grom was able to capture these breathtaking images of his two dogs, Alaska and Blizzard, looking like they are literally walking on water. This illusion came after a heavy rainfall, according to The Telegraph.
"I always take pictures of my dogs whilst walking them but on this occasion there was an extraordinary phenomenon," he told the outlet. "The ice was already very thick when it rained heavily making for a spectacular scene."
Related: Husky Howl or Baby Crying? You Be the Judge.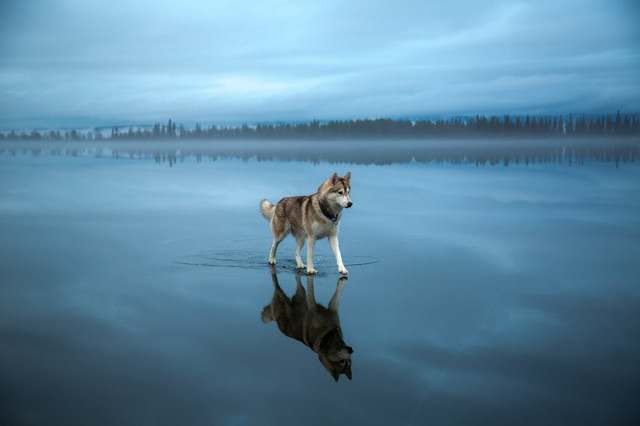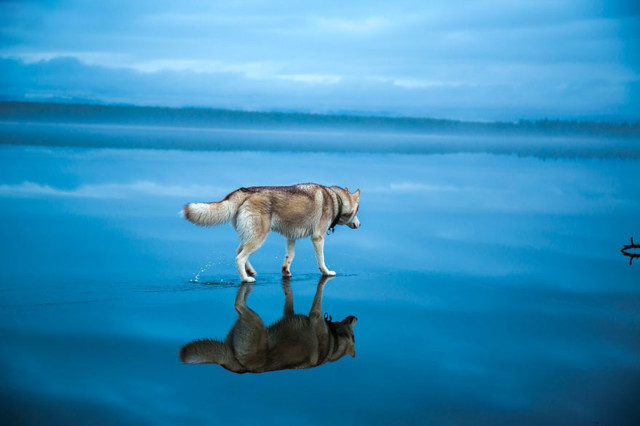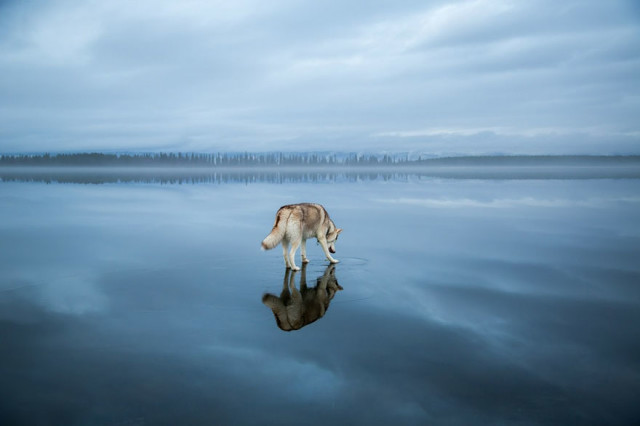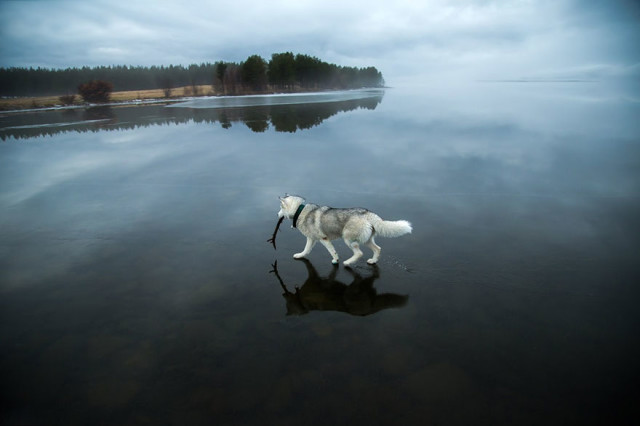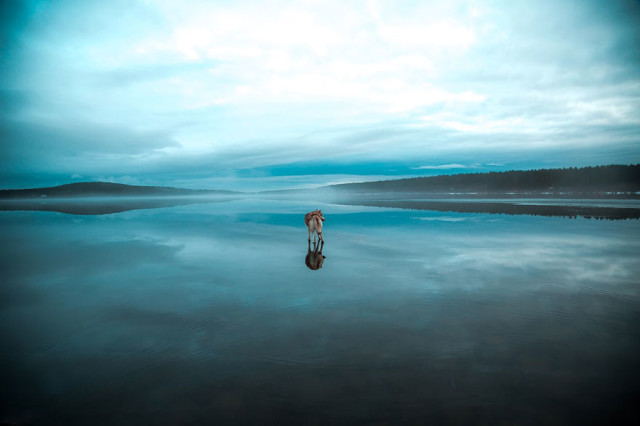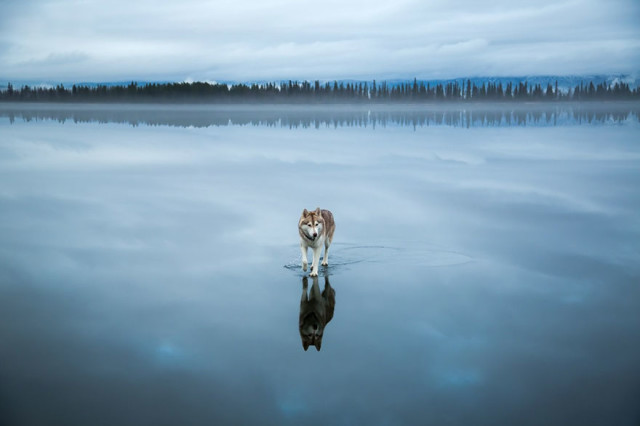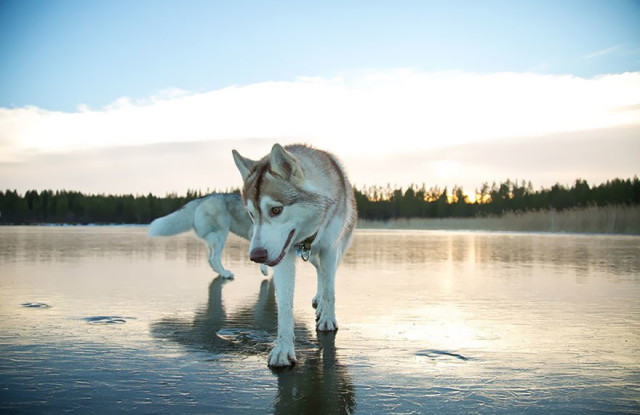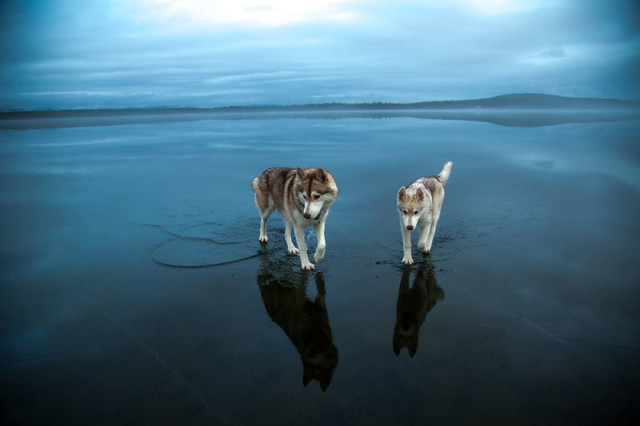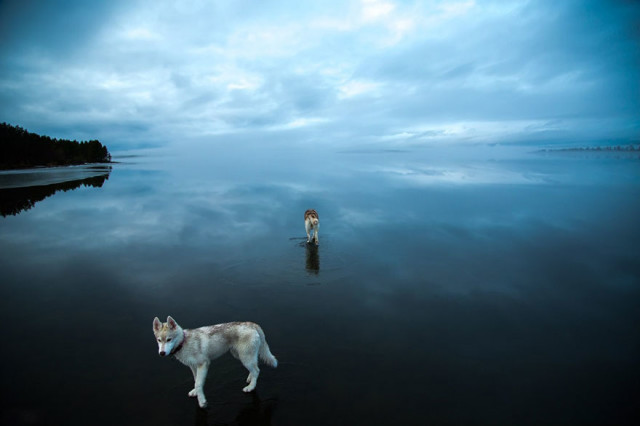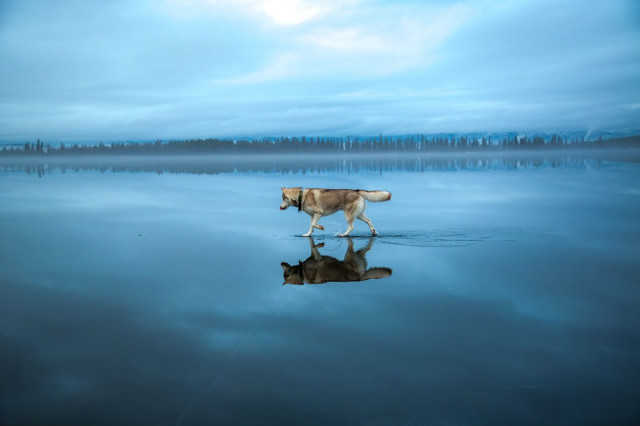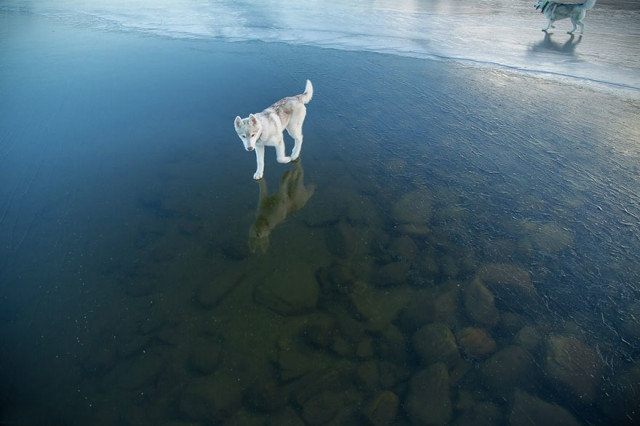 Related: Near Death, Kitten Gets Nursed Back to Health by Husky
The pictures first made an appearance on VK.com, a Russian Facebook-like social network.
H/T The Telegraph and VK.com