Last night, dogs from all walks of life were honored at the World Dog Awards. While there were winners in categories ranging from "Dog of the Year" to "Most Amazing Journey," all pups' tails were wagging.
Hosted by comedian and dog lover George Lopez, the event was held at the namely Barker Hangar in Santa Monica.
"Dogs are man's best friend, and tonight we celebrate the best of the best," he told the audience. "By the end of the night, there won't be a dry eye in the house or a dry place to stand. I'm still cleaning off my shoes from last year."
Besides uber-famous dogs walking the red carpet – including Doug the Pug, Menswear Dog and Toto from The Wiz Live!, a number of celebrities came out to show their support. In attendance and appearing on stage were Roselyn Sanchez (Devious Maids), Jason Schwartzman (Rushmore), Shanice Williams ("The Wiz Live!"), Rico Rodriguez (Modern Family), supermodel and actress Joanna Krupa (The Real Housewives of Miami), Melissa Rivers (Fashion Police), iJustine (YouTube star) and Alison Sweeney (Days of Our Lives), among others.
Related: 20 Rapid-Fire Questions With Menswear Dog
Some of the highlights include a live reunion between a U.S. soldier and his dog Saint and Kirstin Maldonado performing "Over The Rainbow" to honor Toto, who received "The Dog's Life Achievement" award.
Here is a short recap of the event:

Below is a full list of the winners:
Dog of the Year: Gabe, a therapy dog to wounded U.S. Army veteran Justin Lansford

Top TV Dog: Scruffy as "Whoopty Woo" (television series "Empire")
Top Movie Dog: Carlos as "Max" (from the film "Max)

Top TV Dog: Scruffy as "Whoopty Woo" (television series Empire)

A-List Dog: Amanda Seyfried and Finn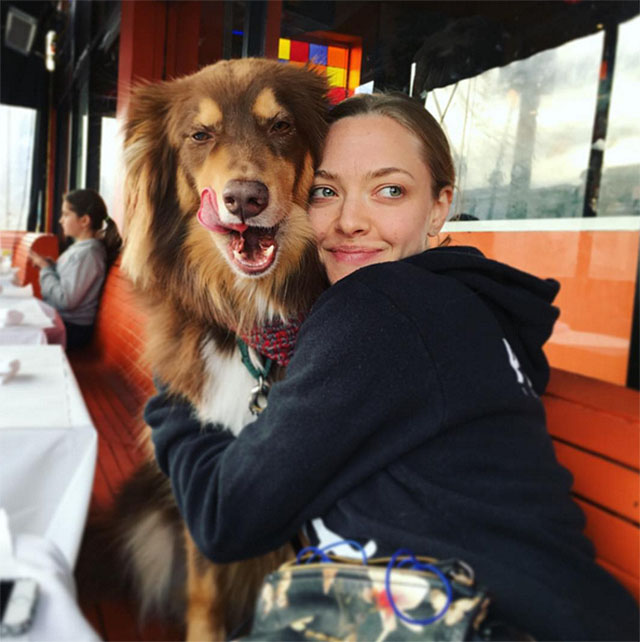 Pawpular: Manny The Frenchie (@manny_the_frenchie on Instagram)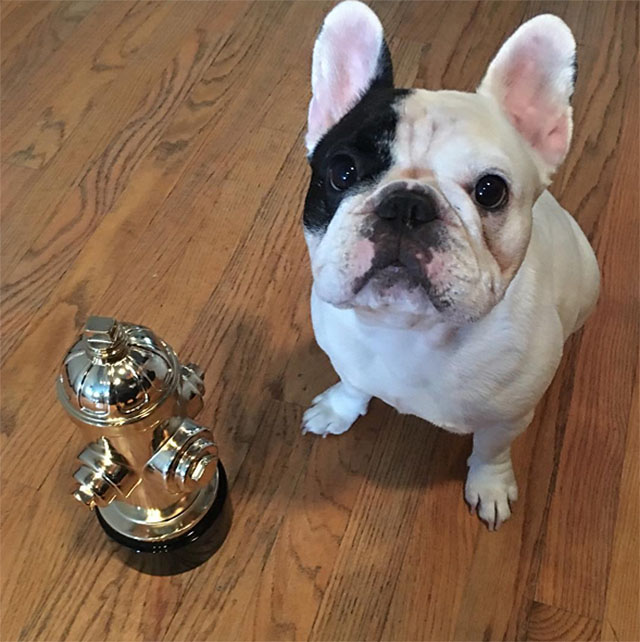 Supporting Actor to a Dog: Jason Schwartzman in the film 7 Chinese Brothers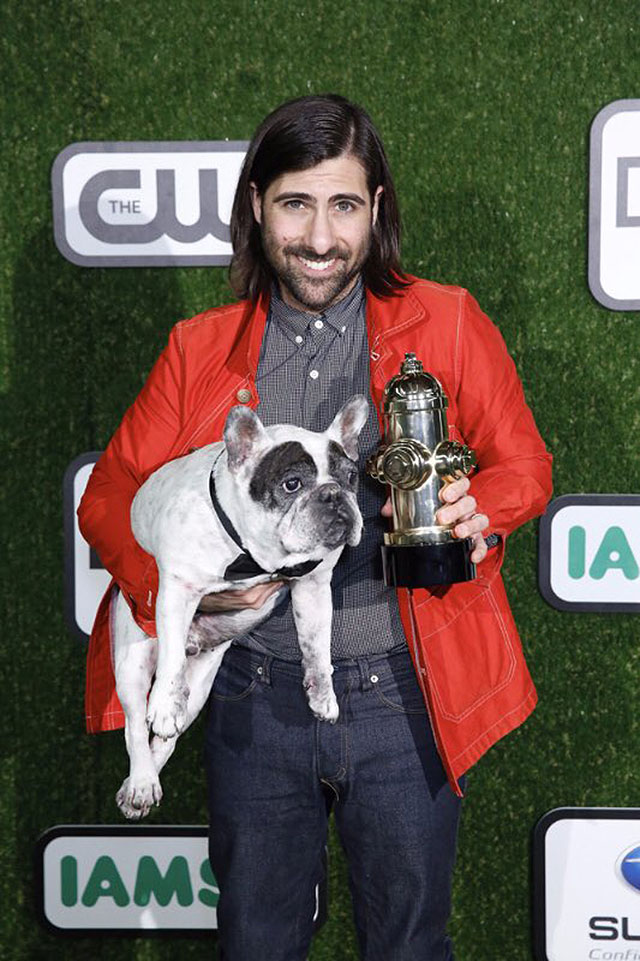 Best Dressed: Doug The Pug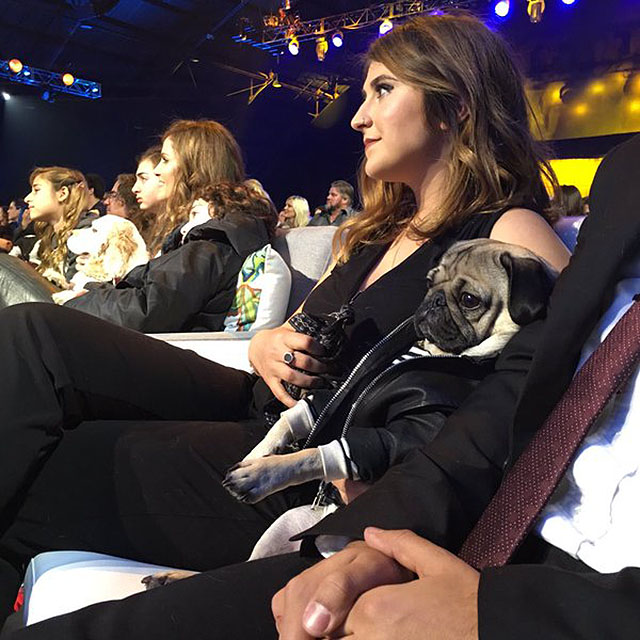 Related: This Pug's New Year's Resolution Has Everyone Else's Beat
Most Amazing Journey: Sissy, a dog that showed up at a hospital to be with her owner who was battling cancer.

Top Spot: "Mastery" commercial from Chase

Celebrity Dog Selfie: YouTube star Joey Graceffa and Wolf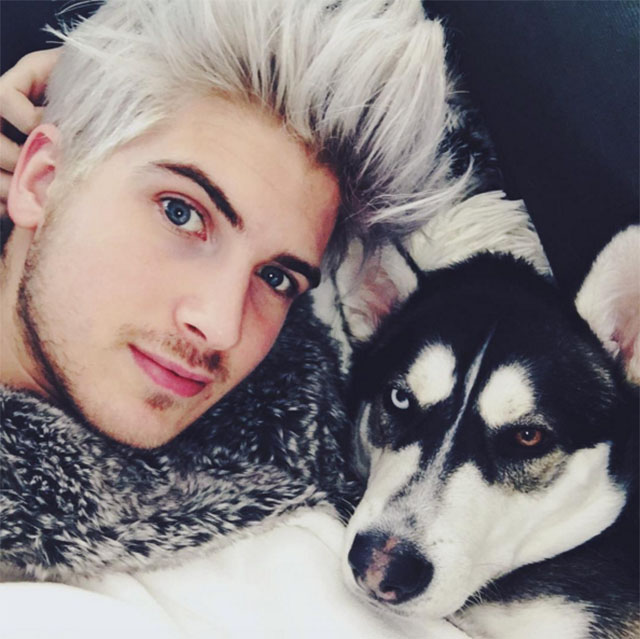 Top Trick: Norman, the bike-riding dog

Happiest Reunion: Calla and Wrigley and Army E-5 SGT Krista Coey

Hot Dog: Dally, the Horse rider

Most Dog-Like Animal: Amy Trotter, the Pig

My New Puppy: iJustine and Matt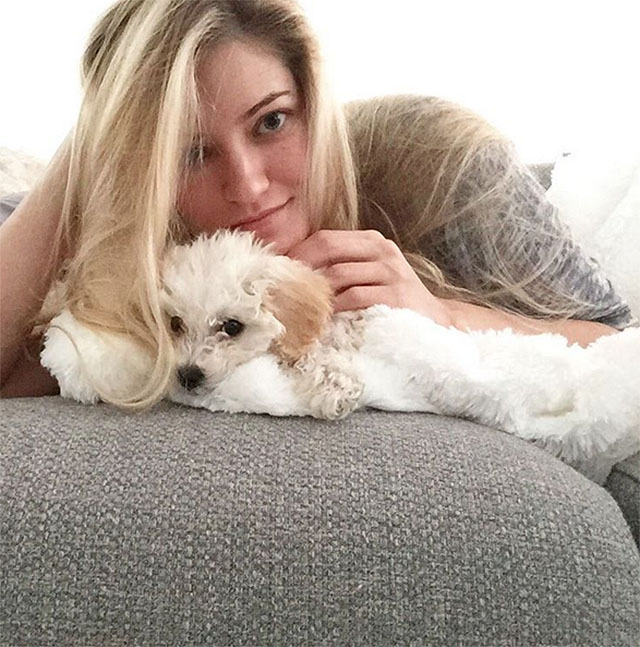 Pop Dog: "All of Me" from John Legend, Chrissy Teigen, Puddy and Pippa

Related: John Legend Performs at a Dog Wedding. Seriously.
Performing Pups: Dancing Nathan

Best Rescue: Joel Silverman and Duchess, the trainer behind the famous Chase commercial adopted a dog who was returned three times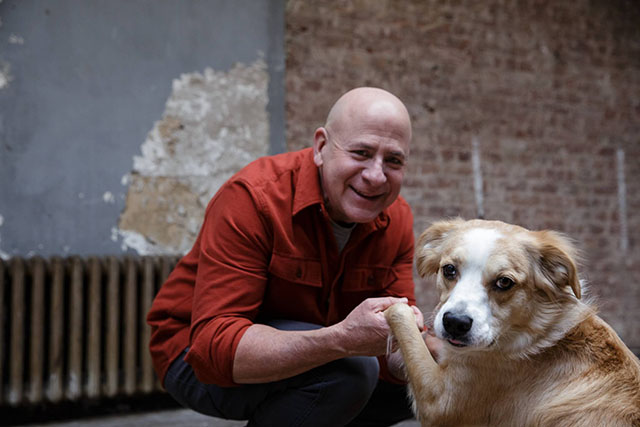 Top Video Game Dog: River as "Dogmeat" from "Fallout 4"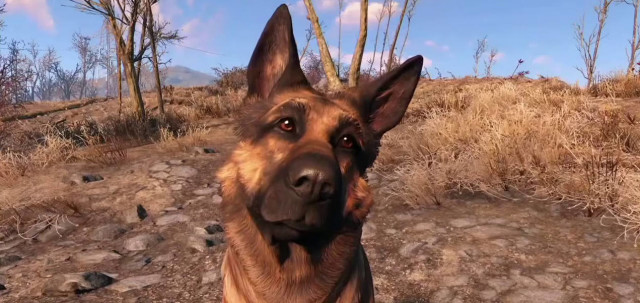 Honorary Categories:
Underdog: Khalessi, a pit bull mix who despite enduring extreme abused is still able to love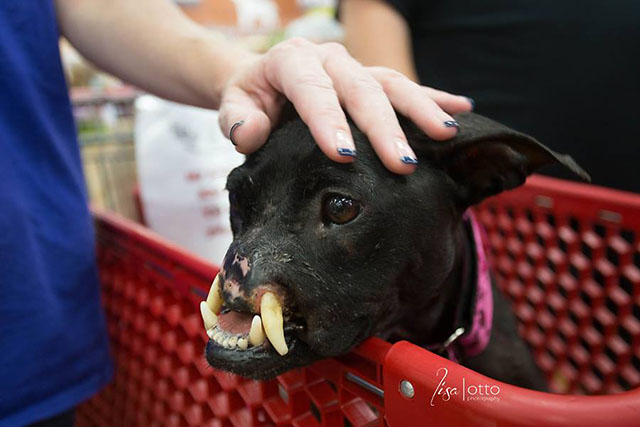 The Dog's Life Achievement: Toto (from The Wizard of Oz  and The Wiz)
Subaru Pet Hall of Fame: JJ, a hospice therapy dog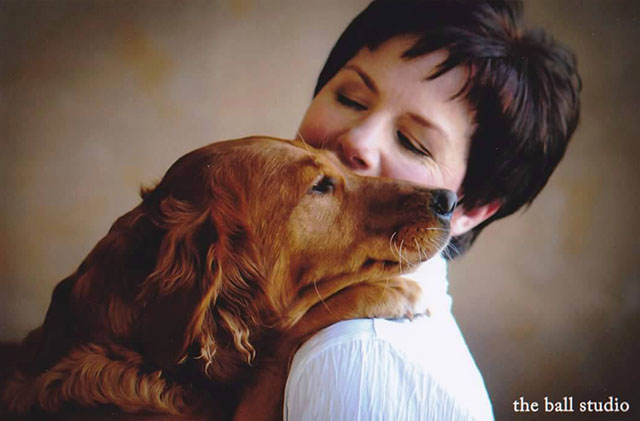 Award of Loyalty: Saint and Chief Warrant Officer 2 Brandon Harbaugh