While the Supreme Court made an epic decision and dogs were getting scooted off for "Take Your Dog to Work Day," there was another important event occurring on Friday: crowing the world's ugliest dog.
Quasi Modo, a short-spined dog from Loxahatcheee, Florida, was awarded the much-coveted title of World's Ugliest Dog. The judges picked this pup over 26 other contestants, because he "epitomized excellence in ugliness," according to Chief Judge Brian Sobel.
Under his bio, Quasi Modo is described as a 10-year-old pit bull, Dutch shepherd mix that was abandoned at an animal shelter because of his looks and most likely his birth defects. Quasi was born with a back that was too short for the rest of his body, but despite this disability, he still can "run, play and enjoy life to the fullest." While some get scared of his personality, his owner says that he often wins people over with his peppy personality.
Related: How Dressing Like Her Dog Helps This Woman Raise Awareness for Shelter Pups
"I have become a great ambassador for teaching people about acceptance and tolerance for things that are different," his bio states. "You should never judge a book by its cover! Just because an animal or person looks different doesn't mean they're any less deserving of love. It's OK to be different."
Quasi had some stiff competition including Sweepee Rambo, a 15-year-old  Chinese Crescent Chihuehue, who  is "slowing down from old age and am blind in both eyes and wear doggie depends" and Josie, a puppy-mill dog, that now is one of the leaders of her pack of seven dogs. Her owner states she will defend her food with howls, or "squeals." Here is a video of her in action (it's pretty funny).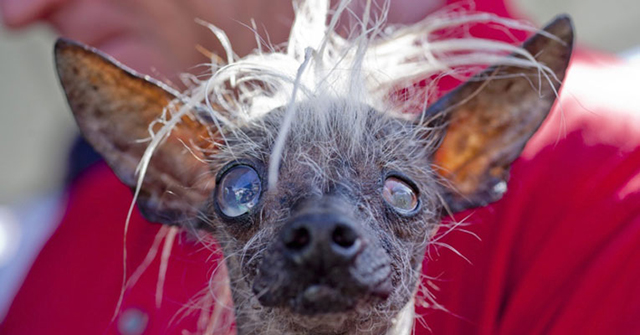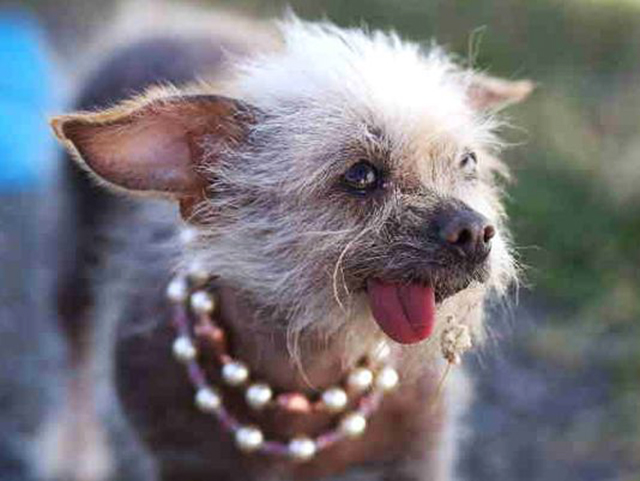 A pup named Precious received the Spirit award for her community service efforts of visiting vets at the VFW to cheer them up.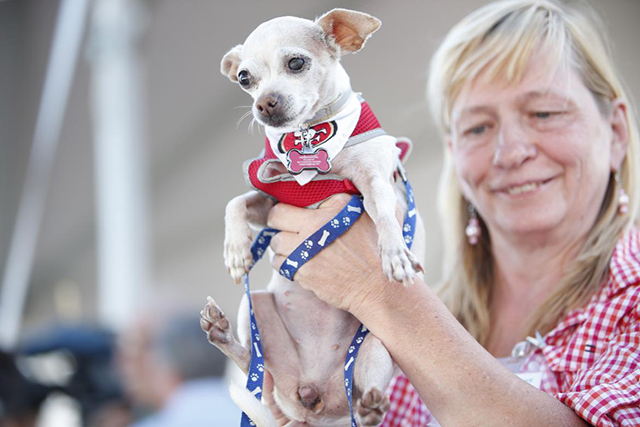 The judges scored the dogs based on a number of factors including first impression, unusual features, natural ugliness, personality and the audience's reaction.
Occurring at the Sonoma-Marin Fair in Petaluma, California, the annual event looks to "celebrate the spirit and imperfections that make these dogs loveable," explains CEO Sarah Cummings in a statement.
Quasi Modo's owners will take home $1,500 while the runner up winners will receive gifts. Quasi's fun isn't over just yet. He will be flying to San Francisco and New York for his media tour.
Main image via Reuters
Here is a little video clip of Quasi: