The only concern Caitlyn, the dog that was found with her mouth taped shut, has is making sure her toys and ball aren't taken away from her.
"She has made tremendous strides in her recovery," says the director anti-cruelty and outreach Aldwin Roman at the Charleston Humane Society.
If you recall Caitlyn was sold for $10 during Memorial Day weekend and later returned to her Charleston, South Carolina home with her muzzle so tightly shut with electrical tape the blood circulation to her tongue was cut off. Police later arrested William Leonard Dodson and charged him with ill treatment of an animal involving torture.
Related: Abused Pit Bull Caitlyn Gets Completely Spoiled on Special Day Just for Her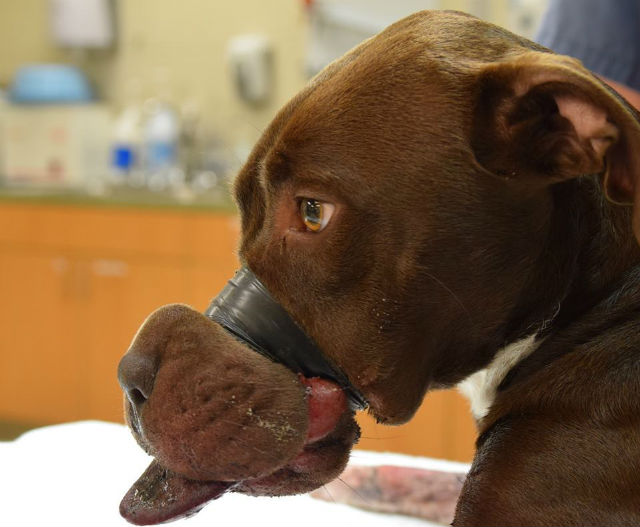 There are still scars around her mouth that Roman believes may be permanent but her emotional scars are healing. Roman told HDL that she is still hesitant around some people, especially larger men, but is making progress.
Related: Dog Found With Her Mouth Taped Shut Stars in Shirtless Firefighter Calendar
While she is on her way to recovery, the organization needs to keep her in foster care until the criminal case against Dodson is completed.
Check out the video of Cailtyn: