The insanely popular game Pokemon Go has done more than just take fans on an exciting scavenger hunt, it has also saved a puppy's life.
While waiting for a pizza to be delivered last Friday, Kaitlin Kouts and Tiffany Revay of Lufkin, Texas, decided to play Pokemon Go, an app that lets people search and collect virtual characters from the Pokemon show in their neighborhood by using their phone screen to spot the creatures.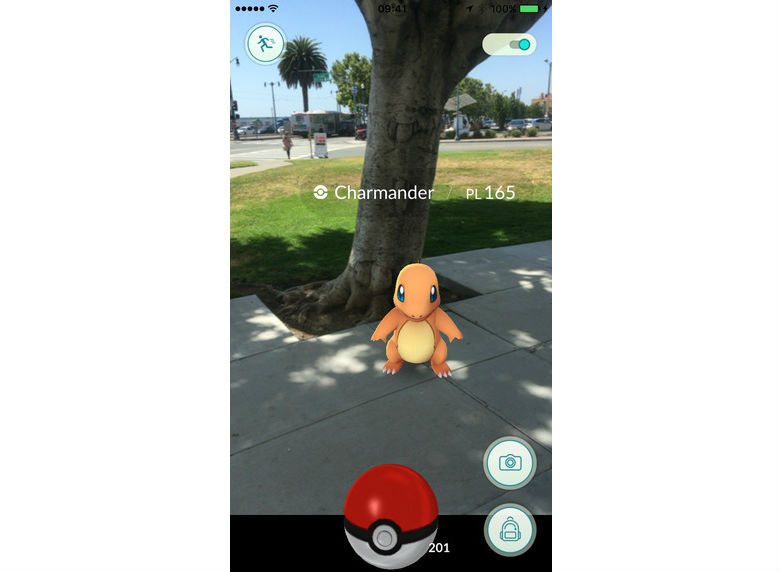 The pair was walking in Chamber's Park when Kouts received a notification that a "jigglypuff," was in the area, according to local news outlet News Channel 10.  Excited to find a new creature to add to her collection, Kouts and Revay started looking for it. They didn't find the pink, round character, rather, they stumbled upon a heartbreaking site.
Related: Dog Recovering After Being Abandoned on the Beach With 46-Pound Tumor
Instead of a jigglypuff, she found a puppy in need of help. "When we approached him we could tell he was either sick or injured because of his demeanor. He was very lethargic," Kouts told This Dog's Life, adding there was a garbage bag near him, which she believes someone may have wanted to use to suffocate him. "We checked his ears and gums and they were blue. One nail was torn off and his chin was bleeding." Despite this, he did manage to give them two wags of his tail.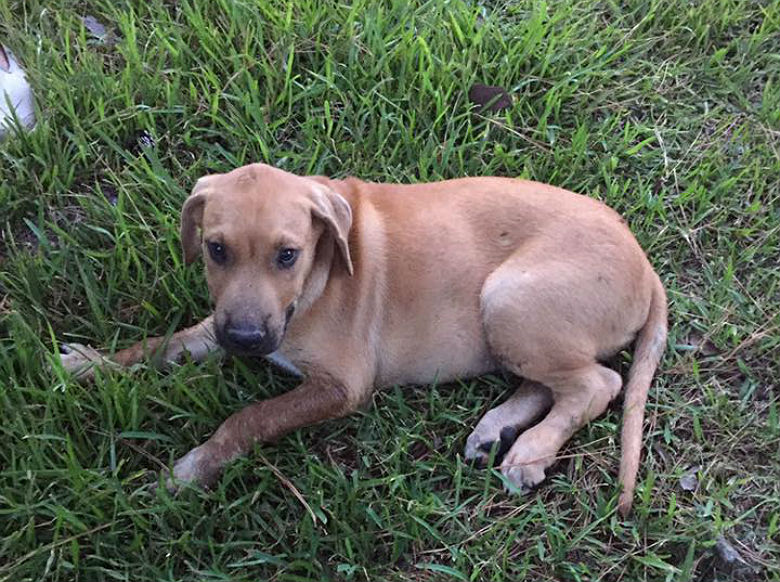 Unsure what to do, they started asking neighbors in the area about the dog. No one seemed to have any information. At the same time, the pizza delivery guy, Skyler Jerke, from Marco's Pizza called, saying he had their pie.
Kouts and Revay relayed the story to Jerke, explaining why they weren't home. He told them he would wait. While Kouts stayed with the pup, Revay met Jerke at her home and told him they were unable to locate the owner. Surprisingly, he asked her to take him to the dog, as he could provide help.
Related: Discovered Abandoned in a Stadium Parking Lot, This Puppy Is Now a Team's 'Bat Dog'
You see, besides delivering pizzas, Jerke has his EMT certification, making him knowledgeable about how to save lives.
After returning to the dog, Jerke was able to assess the pup's injuries and helped transfer him to Lone Star Veterinary Clinic. Now named Pokey, after the game that saved his life, the puppy will undergo surgery to repair his broken legs and local rescue Wendy's Misfits has stepped up to help Pokey get healthy.
There is a GoFundMe page set up to help cover the medical costs.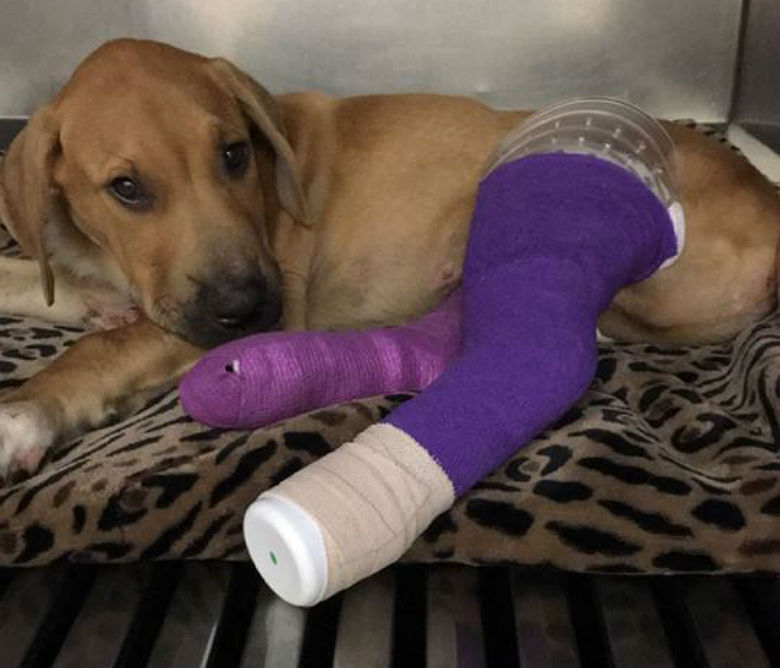 Main image via Kaitlin Kouts/Facebook