The Animal Rescue Fund of the Hamptons had quite the turnout for its Bow Wow Meow Ball on Saturday.
The annual event was held on the 22-acre ARF campus in Wainscott, N.Y. and ended up raising $700,000 (and counting) to help dogs and cats in need.
With tickets starting at $500 and going as high as $20,000 for a table, more than 400 high-profile guests attended the annual event. Brooke Shields was the emcee and famed architect Peter Marino received the ARF Champion of Animals Award for his work and support of the organization.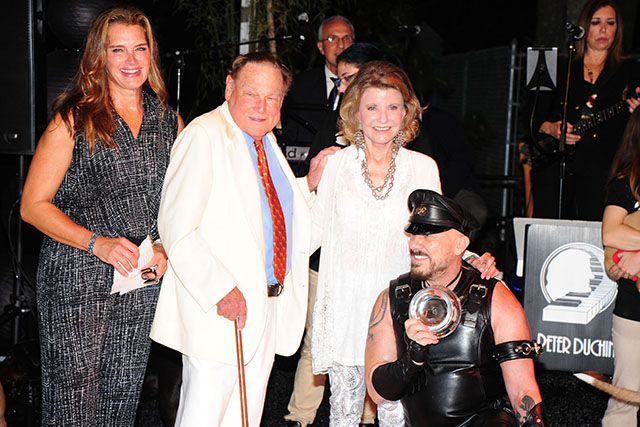 Related: Brooke Shields to Host ARF's Bow Wow Meow Ball
A major highlight of the event was the live auction, where Benjamin Doller of Sotheby's served as the auctioneer. Guests bid on prizes including vacation packages, sports experiences and high-end products. During this time ARF played a video showing its rescue efforts, focusing on the journey of one tri-color Labrador mix being saved from a high-kill shelter in South Carolina to finding his forever home. Afterwards the organization asked guests to donate to support more of these rescues and received $200,000 from people.
If you would still like to help the organization, head over to Charity Buzz and bid on the online items that will be available until Aug. 26.